November 28, 2017
17-281
Jessica Pope
Communications and Media Relations Coordinator
VSU Celebrates Jazz with State Band Clinic, Highly Acclaimed Saxophonist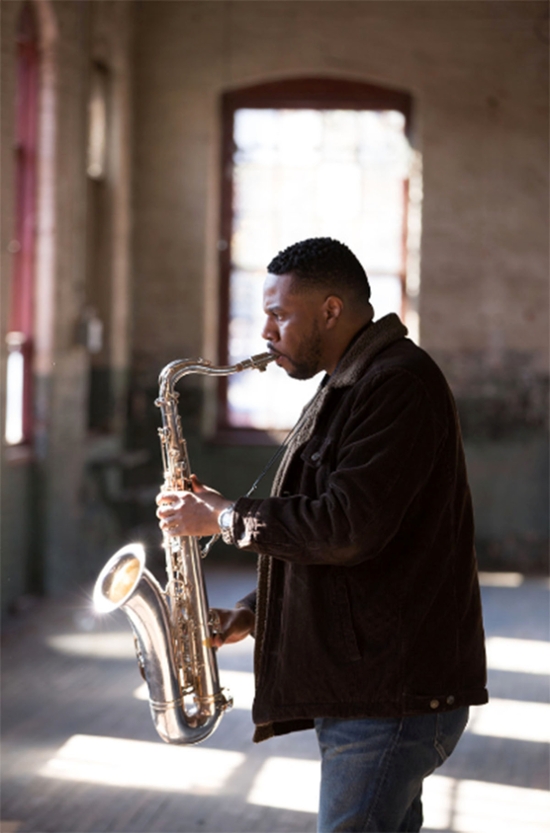 Stantawn Kendrick
VALDOSTA — Valdosta State University will host the 2017 State High School Jazz Band Clinic and All-State Jazz Ensemble Auditions Friday, Dec. 1, through Saturday, Dec. 2. More than 100 students from 36 high schools are expected to attend.
Throughout the two-day event, which is sponsored by the Georgia Association of Jazz Educators and the Georgia Music Educators Association, the participating high school students will be placed in one of five honor jazz ensembles, where they will learn new music, enhance their skills, and attend a master class led by renowned saxophonist Stantawn Kendrick. VSU last hosted the State High School Jazz Band Clinic and All-State Jazz Ensemble Auditions in 2014. 
As part of the festivities, the VSU Jazz Ensemble, featuring Kendrick, will perform at 7:30 p.m. on Friday, Dec. 1. The high school honor jazz ensembles will perform at 3:30 p.m. on Saturday, Dec. 2. Both concerts are free of charge and open to the public and will be held in VSU's Whitehead Auditorium.
"We are very excited about welcoming some of the top high school jazz musicians in the state to campus, along with their parents and teachers," said David Springfield, an assistant professor of jazz piano and director of VSU's Jazz Studies Program. He also directs the VSU Jazz Ensemble.
Kendrick is a saxophonist, composer, educator, and VSU alumnus. Growing up in Thomson, Georgia, he began showing interest in music at a very young age. He grew up surrounded by music, both at church and at home, where his father often played music from the 1970s.
Kendrick earned a bachelor's degree in music at VSU in 2004, followed by a master's degree at William Paterson University in Wayne, New Jersey, where he met and studied under Clark Terry. He was later asked by Terry to join his big band, as well as his jazz quintet. He went on to travel and perform with Terry for five years.
Kendrick has also performed and/or studied with Mulgrew Miller, Eric Reed, Russell Malone, Kenny Garrett, Joe Lovano, Don Braden, David Demsey, Marcus Printup, Wynton Marsalis's Jazz at Lincoln Center, and many others. He is a saxophone instructor for the Phil Ramone Orchestra for Children, an initiative that gives less fortunate children the opportunity to study music with proper instruments at very young ages. He has been a constant church and studio musician.
Kendrick recently released his debut album "No Longer Bound." Each selection in this body of work is a reflection of hurt, pain, happiness, melancholy, peace, and prayer. It represents people who experience these emotions when no one else knows. It expresses the will to break free from the mental chains of low self-esteem, doubt, worry, fear, and anxiety. ​
Whitehead Auditorium is located on the first floor of the VSU Fine Arts Building, at the intersection of Brookwood Drive and Oak Street.
Contact David Springfield at (229) 333-5805 or daspring@valdosta.edu to learn more.
On the Web:
http://www.gmea.org
http://www.valdosta.edu/colleges/arts/music/
https://www.stantawnkendrick.com/
General VSU Information
Office of Communications
Campus Address
Office of Communications Powell Hall West, Suite 1120
Mailing Address
1500 N. Patterson St.
Valdosta, GA 31698