June 2, 2017
17-165
Jessica Pope
Communications and Media Relations Coordinator
Ashley Cooper Named Everything DiSC Workplace Facilitator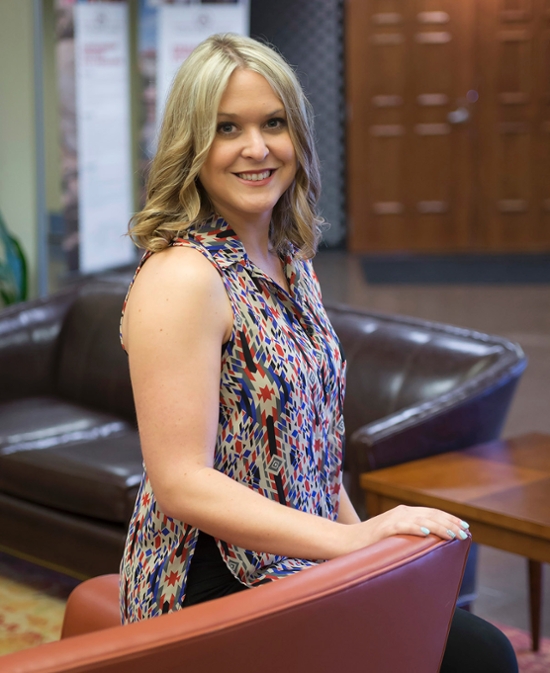 Ashley Cooper
VALDOSTA — Ashley Cooper, a learning specialist in Valdosta State University's Office of Employee and Organizational Development, recently completed the required coursework and examination for Everything DiSC Workplace certification.
Realizing people are its best competitive advantage, VSU uses Everything DiSC to improve the workplace for faculty, staff, and student employees focused on achieving university goals, realizing career ambitions, and enhancing personal job satisfaction. This certification will help Cooper to better orient, train, and develop new and long-time employees and to build better working relationships between every member of the VSU team.
"Everything DiSC helps teams communicate and interact more effectively by bringing assessment insights to life through specific, personalized solutions," said Cooper. "By offering strategies for creating a common language, Everything DiSC builds better working relationships between people. I really hope that multiple departments at VSU utilize this resource for team building and retreats. Employee and Organizational Development is proud to be able to offer it to our campus, and I look forward to working with various groups who are interested in having me facilitate it with their team."
Cooper holds a Master of Arts in communication and a Bachelor of Fine Arts in speech communication, emphasis in public relations, both from VSU. In 2010 she joined the university staff as coordinator of first year programs, a Centralized Advising initiative that helps new students adjust to college life after high school. She moved to Employee and Organizational Development in December 2016.
Everything DiSC is the leading suite of DiSC-based corporate training and assessment solutions. These advanced applications combine online assessment, classroom facilitation, and post-training follow-up to create personalized workplace development experiences. Through a global network of nearly 1,800 independent authorized partners, more than one million people are turning to Everything DiSC solution-focused products each year, in thousands of organizations, including major government agencies and Fortune 500 companies.
Contact Ashley Cooper at (229) 219-1276 or aamyers@valdosta.edu to learn more.
On the Web:
https://www.valdosta.edu/administration/finance-admin/employee-development/
http://www.everythingdisc.com/Home.aspx
General VSU Information
Office of Communications
Campus Address
Office of Communications Powell Hall West, Suite 1120
Mailing Address
1500 N. Patterson St.
Valdosta, GA 31698