November 8, 2016
16-293
Jessica Pope
Communications and Media Relations Coordinator
Fine Arts Gallery Presents Fall Senior Exhibition Nov. 13-Dec. 5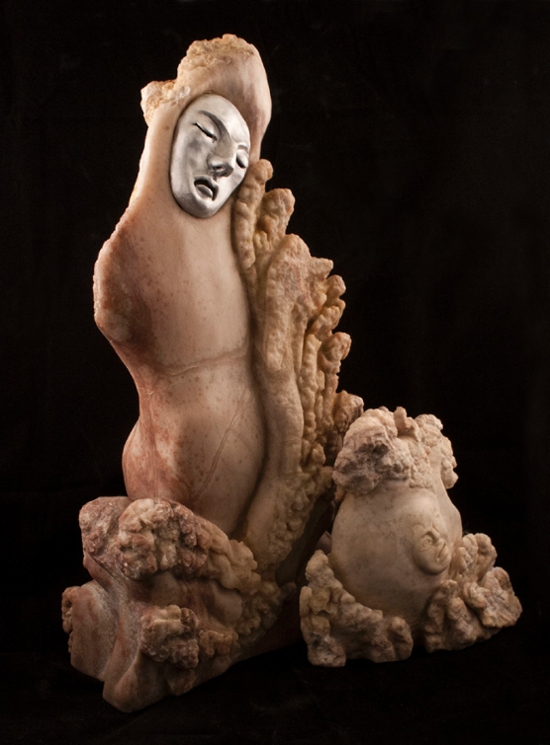 Artist: Elantu Viovoide

Artist: Caleb Brown

Artist: Brianna Blackshear
VALDOSTA — Valdosta State University will celebrate the work of 12 graduating Department of Art students when it presents "Inauguration" in the Dedo Maranville Fine Arts Gallery Nov. 13 through Dec. 5. Admission to the gallery is free of charge and open to the public.
An opening reception for "Inauguration," the 2016 Fall Senior Exhibition, will be held from 1 p.m. to 3 p.m. on Sunday, Nov. 13. Attendees will have an opportunity to meet the artists and discuss their works, while enjoying live musical entertainment and a few refreshments.    
"Inauguration" features drawings, paintings, graphic design, photography, mixed media, ceramics, sculpture, and jewelry created by Brianna D. Blackshear, Caleb J. Brown, Stacy K. Crane, Courtney C. Holley, Cody A. Hudson, Michael K. Lagon, Anastacia M. Lawhorne, Hannah A. Lindquist, Dane E. Pelavin, Jasmary G. Reyes-Mercado, Elantu B. Viovoide, and Jared M. Ziegenbein. All of the students are art majors who anticipate graduating with either a Bachelor of Fine Arts or Bachelor of Arts in December.
"Graduation Day not only heralds the completion of degrees but [also] the beginning of a new era in the lives of former students," shared event organizers. "It is a time in which the graduate determines their place in art in contemporary America.
"Inauguration is a public ceremony in which someone is formally introduced into their new position in society. It is a place in which that person is expected to be an integral member working for the betterment of the society in which they live."
The Dedo Maranville Fine Arts Gallery is located on the first floor of VSU's Fine Arts Building, at the intersection of Oak Street and Brookwood Drive. It is open from 8:30 a.m. to 5:30 p.m. Monday through Thursday and from 9 a.m. to 3 p.m. on Fridays.
Contact Julie Bowland at (229) 333-5835 or jabowlan@valdosta.edu to learn more or to schedule a guided tour of the exhibition.
On the Web:
http://www.valdosta.edu/colleges/arts/art/
On Facebook:
VSU Fine Arts 
Newsroom
Office of Communications Powell Hall West, Suite 1120
Mailing Address
1500 N. Patterson St.
Valdosta, GA 31698
General VSU Information
Office of Communications