November 30, 2015
15-293
Jessica Pope
Communications and Media Relations Coordinator
Ceramics, Jewelry Sale Benefits VSU Art Students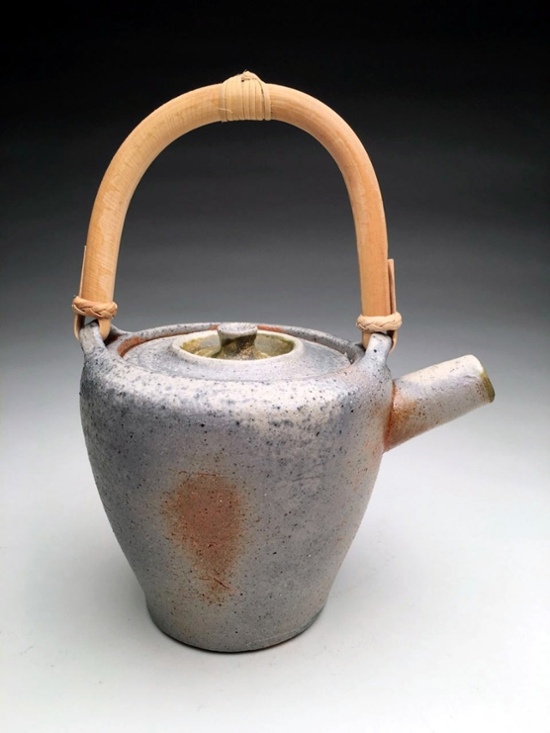 Ceramics by Maci Strickland
VALDOSTA — Valdosta State University's Department of Art will host its 14th annual Christmas / Holiday Ceramics and Jewelry Sale from 9 a.m. to 3:30 p.m. on Friday, Dec. 4, and Saturday, Dec. 5, in Room 1054 of the Fine Arts Building.
All of the pieces available for purchase were created by VSU faculty and students, including Michael T. Schmidt, head of the Department of Art and professor of art specializing in ceramics; Mark Errol, lecturer specializing in ceramics; Abigail W. Heuss, assistant professor of art specializing in jewelry, small metals, and three-dimensional works; and students currently enrolled in advanced ceramics, jewelry, and metalsmith courses. Several hundred "beautiful, functional, and affordable" items are for sale, including teapots, vases, utilitarian cups, bowls, plates, and jars, as well as sculptural forms, earrings, bracelets, necklaces, and other wearable art.
"It's a great opportunity for community members, students, faculty, and staff to visit the Fine Arts Building and step inside the ceramics studio," Schmidt said. "We have great faculty and outstanding student work. Events such as this within the Department of Art compliment the many events held in the gallery or the theatre or the musical and symphony performances; the ceramics lab is right around the corner from all of that. Visitors get a chance to talk with the students — and faculty — ask questions about ceramics and metals, and see the equipment and the end results of their hard work and dedication to a difficult craft. Plus, they can buy something handmade, beautiful, and useful. It makes a great gift, too, for everyone — even a favorite pet."
Thirty percent of all sales will benefit the Department of Art's Visiting Artist Fund. Schmidt said the department uses these funds to bring visiting ceramics artists to the campus for one- or two-day workshops and lectures, a tradition at VSU.
Four visiting artists — Masayasu "Jack" Iizuka of Ichihara City, Japan; Brian Jensen of Utah Valley University, Utah; Stephen Heywood of University of North Florida; and Shane Christensen of Dixie State University, Utah — presented workshops and lectures at VSU this fall.       
Previous visiting artists include Beau Raymond of Atlanta; Julie Guyot of Tallahassee, Fla.; Mark Knott of Atlanta; A.J. Argentina of Roswell; Brooke Cassidy of Charleston, S.C.; Suzannah Zucker of the University of Georgia; Brad Schwieger of Ohio University; Chuck Johnson of Edinboro University of Pennsylvania; Jasey Allen Jones of the University of Georgia; and Ryan Fitzer of Southern Methodist University, Texas.
Funds from the sale will also benefit student travel to the annual National Council on Education for the Ceramic Arts Conference. Schmidt said students who attend the conference have the opportunity to see high profile ceramics exhibitions and artist demonstrations; interact/network with other students, faculty, and artists from across the United States and around the world; investigate graduate schools and residency programs; and experience much more. The 2015 conference was held in Providence, R.I. The 2016 conference will be held March 16-19 in Kansas City, Mo.
Schmidt said that the community's and university's "support is truly appreciated." He encouraged everyone to "just stop on in, listen to some music, and see what's happening in the world of clay at VSU."
The Fine Arts Building is located at the intersection of Brookwood Drive and Oak Street.
Contact Michael T. Schmidt at mschmidt@valdosta.edu or (229) 333-5835 or visit www.facebook.com/michaeltschmidtceramics for more information about the Christmas / Holiday Ceramics and Jewelry Sale, a fundraising event.
On the Web:
http://www.valdosta.edu/colleges/arts/art/
---
Valdosta State University's 2013-2019 Strategic Plan represents a renewal of energy and commitment to the foundational principles for comprehensive institutions.
Implementation of the plan's five goals, along with their accompanying objectives and strategies, supports VSU's institutional mission and the University System of Georgia's mission for comprehensive universities. 
The story above demonstrates VSU's commitment to meeting the following goals: 
Goal 1: Recruit, retain, and graduate a quality, diverse student population and prepare students for roles as leaders in a global society.
Goal 2: Increase financial support for the institution.
Goal 3: Promote student, employee, alumni, retiree, and community engagement in our mission.
Goal 4: Foster an environment of creativity and scholarship.
Goal 5: Develop and enhance Valdosta State's human and physical resources.
Visit http://www.valdosta.edu/administration/planning/strategic-plan.php to learn more. 
General VSU Information
Office of Communications
Campus Address
Office of Communications Powell Hall West, Suite 1120
Mailing Address
1500 N. Patterson St.
Valdosta, GA 31698