Welcome to the homepage of the hottest mascot in Division II Athletics!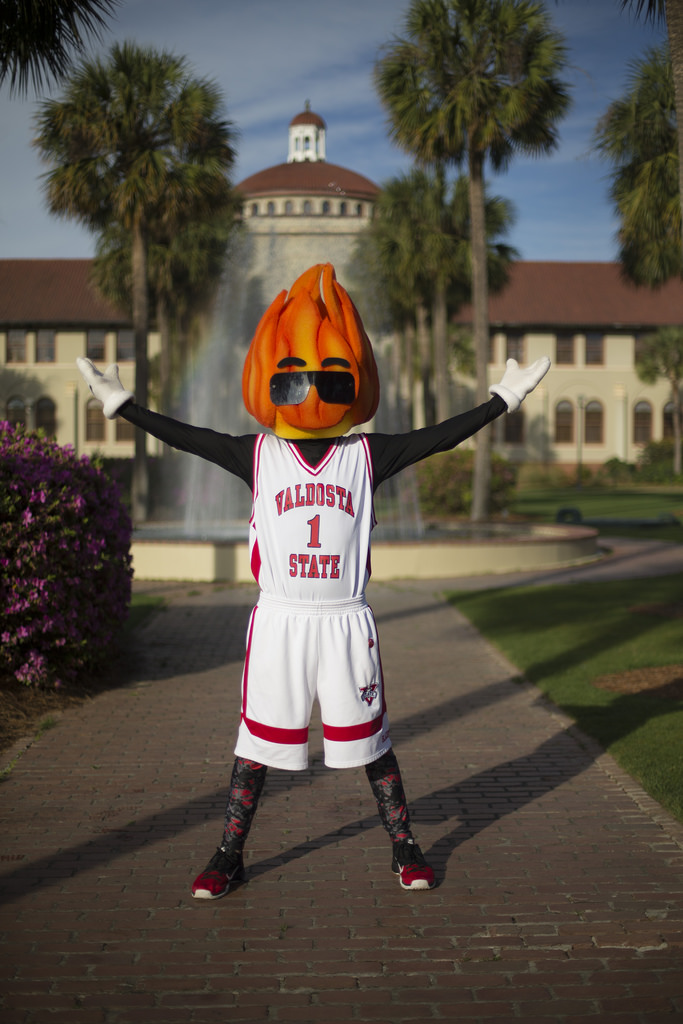 Blaze, a flaming matchstick man, was created to fulfill the spirits of Valdosta's community. Blaze can be seen at a wide range of events around campus such as athletic events or community service. 
Everyone loves Blaze, as he has been a part of the VSU family since 2000. He has kindled many memories along the way and looks to keep the flame going for years to come!
Follow Blaze on Instagram for all the excitement!
If you want Blaze to attend your event, please fill out the form found on the link below! 
Student Life
Student Union 2109
1500 N Patterson St.
Valdosta, Georgia 31698
Mailing Address
1500 N. Patterson St.
Valdosta, GA 31698
Student Life Office
Campus Reservations
Student Union Information Desk (Lost & Found)