NPHC Plaza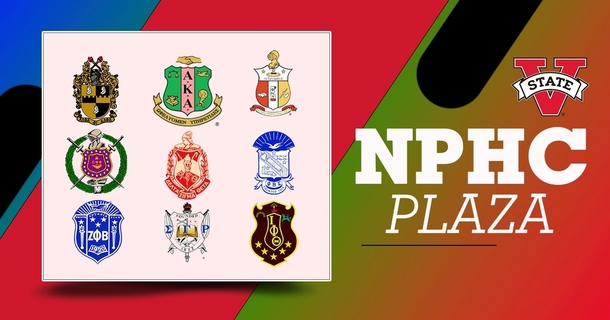 The history of NPHC at Valdosta State University begins with the chartering of the Theta Tau chapter of Delta Sigma Theta Sorority, Inc. in May of 1971. Over the next twelve years, the women of Delta Sigma Theta would be joined by the Kappa Upsilon chapter of Alpha Kappa Alpha Sorority, Inc., the Mu Omicron chapter of Alpha Phi Alpha Fraternity, Inc., the Kappa Delta chapter of Phi Beta Sigma Fraternity, Inc., the Lambda Phi chapter of Kappa Alpha Psi Fraternity, Inc., the Lambda Beta chapter of Sigma Gamma Rho Sorority, Inc., the Alpha Theta chapter of Zeta Phi Beta Sorority, Inc., and the Tau Delta Delta chapter of Omega Psi Phi Fraternity, Inc. In 2001, VSU's NPHC was completed by the chartering of the Delta Phi chapter of Iota Phi Theta Fraternity, Inc. Since the chartering of each of these organizations, thousands of students have joined, graduated, and are successful representatives of the NPHC community at VSU. From educators, politicians, successful business people, and countless other professions, VSU NPHC graduates are succeeding.
     These chapters have had an enormous impact on our campus through countless community service hours and donations, continuous campus and community beautification, and academic achievement. NPHC students consistently have a higher GPA than unaffiliated students, and a Greek affiliation is a strong factor in retention and graduation. NPHC chapters are the cornerstone of social engagement on campus, and drive the social calendar by providing engaging and educational programing for the campus community. Through their commitment to leadership development, NPHC has produced SGA presidents and senators, University Ambassadors, Orientation Leaders, and student representatives on various university task forces. As a reflection of the commitment these chapters have made to providing a holistic student experience, this project celebrates the impact NPHC continues to make at Valdosta State University.
The Vision:
     This project is not only important to the current undergraduate students, but represents the history, the present, and the future of NPHC at VSU. The Plaza will find its home between the Fine Arts Building and the pedestrian walkaway located at the corner of Brookwood Place and Patterson St. The Garden will feature all of the member organizations of NPHC, and host historical plaques for each organization. This area will act as a gathering place for current and alumni members of NPHC to host traditional events such as new member presentations, yard shows, Homecoming events, and new innovative events that can be created specifically for this space. The Valdosta State University community recognizes the benefit and impact of NPHC chapters on our campus, and are excited to bring this project to celebrate the history and future of this community.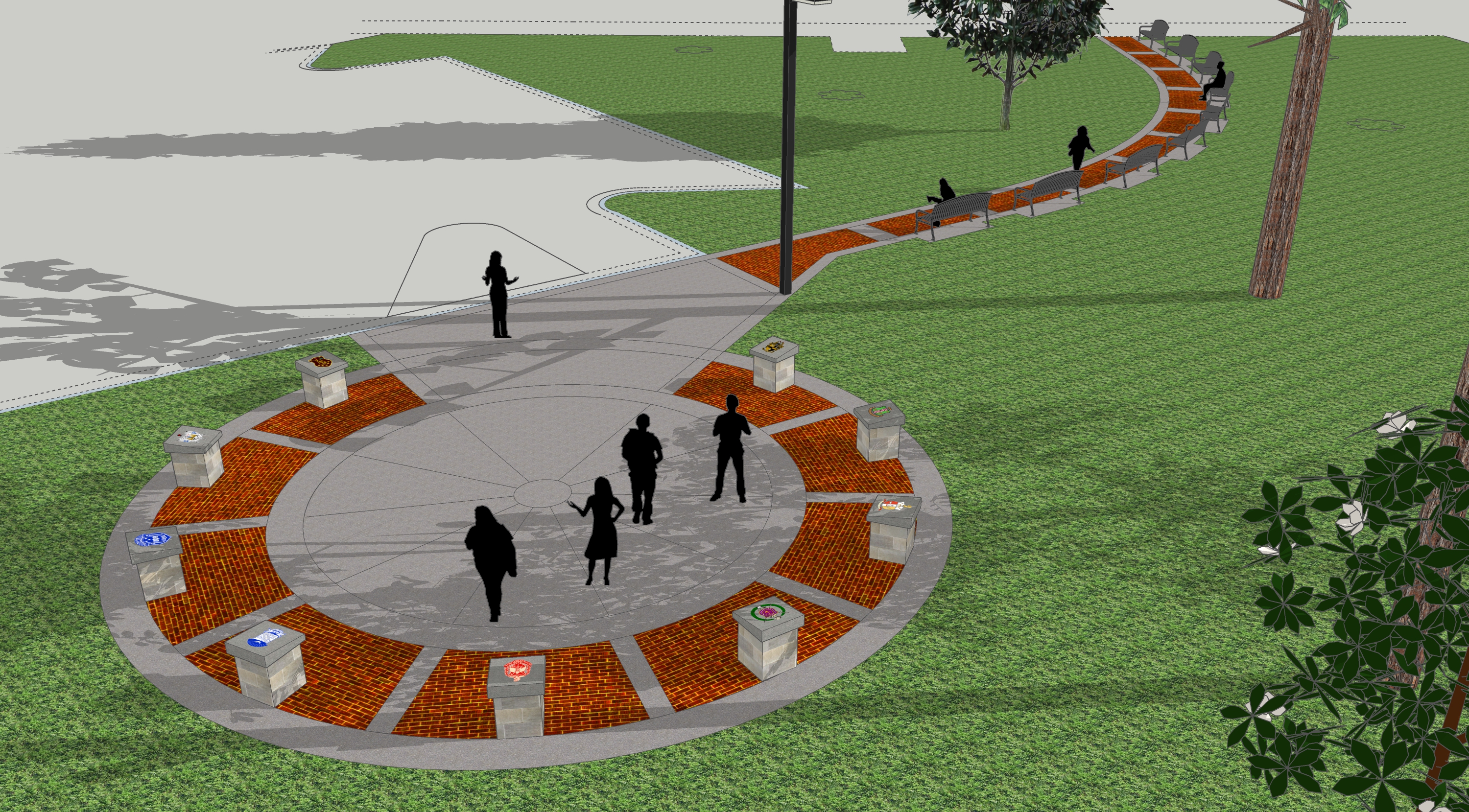 229.249.2647
Campus Address
Student Union 2102
1500 N. Patterson St. Valdosta, Georgia 31698
Mailing Address
1500 N. Patterson St.
Valdosta, GA 31698

Monday - Thursday
8 AM - 5:30 PM

Friday
8 AM - 3 PM