Relationship and Sexual Violence Prevention
It is the goal of VSU to create a safe environment where individuals are educated, supported, and empowered to reduce the incidence of sexual violence on our campus and throughout our Community.  The VSU Relationship and Sexual Violence Prevention (RSVP) Task Force is committed to raising awareness and offering preventive resources regarding sexual assault, sexual harassment, relationship violence, and stalking for our Campus and the local community. Specific goals, objectives, campus partners, and committee members can be found on the About Us web page. 
April 2022 Scheduled Programming:
Take Back the Night
National Speaker:  Brittany Piper
Rape Culture: A Survivor's Perspective |  Recording (available until May 11)
Brittany uses her personal and moving story to have a non-judgmental and healthy dialogue about rape, compelling research, and interactive activities for a meaningful picture of the realities of the toxic culture in which we live.  Brittany reveals how we all participate in rape culture, even from a young age, and helps individuals to understand the role played in either perpetuating or ending the cycle. Participants will leave feeling empowered to not only combat sexual violence in our communities but to be a pillar of strength for the survivors around us. Free t-shirts while supplies last.
Thursday, April 28 @ Noon | Student Union Steps
Walk A Mile in Her Shoes
Hosted by Sigma Lambda Beta Int. Fraternity Inc. and in partnership with University Police, Student Government Association, and the RSVP Task Force, will meet in front of the Student Union steps as we raise awareness and participate in the International Men's March to Stop Rape, Sexual Assault, and Gender Violence. Education and snacks will be available. 
Thursday, April 28,  11 AM to 2 PM | Student Union  
Sexual Assault Awareness Booth & Purchase Jeans4Justice T-Shirts
Learn how to support a survivor, become an advocate, and support The Haven with a purchase of a Jeans4Justice T-shirt. Pre-orders can be picked up at the table. VSU Student $7 | Faculty and Staff $15 | Order Form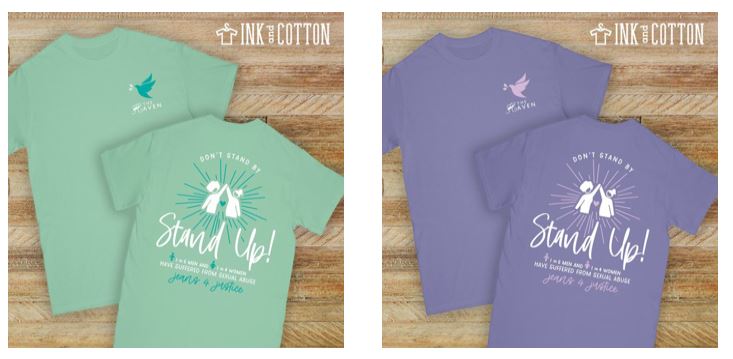 Friday, April 29, All-day 
VSU's Jeans4Justice Day 
Wear your jeans on Friday! The Jeans for Justice campaign is part of an international protest in response to the Italian High Court decision of 1999 to overturn the rape conviction of a 45-year-old driving instructor because the victim, an 18-year-old student, was wearing jeans. 
Campus Address
1500 N. Patterson Street Valdosta, Georgia 31698
Mailing Address
1500 N. Patterson St.
Valdosta, GA 31698

Monday - Thursday 
8:00 am - 5:30 pm 

Friday
8:00 am - 3:00 pm