STTI Leadership Forum 2012
Epsilon Pi Chapter was well-represented this year at the 2012 STTI Leadership Forum in Indianapolis, IN.  Ms. Kynthia James, MSN, RN presented a poster entitled "Best Practices in Recruiting and Retention of STTI Members" that was well-received by conference attendees.  Epsilon Pi is proud to have the highest member retention rate in Region 7, and we hope that by sharing our strategies we can assist other chapters as well. In addition, Mr. Stephen Shirlock and Mr. James Holland attended the conference as representatives of the Chapter and the Valdosta State University College of Nursing and Health Sciences.  In their report to the Chapter, Mr. Holland and Mr. Shirlock stressed that the "take home" message from the Leadership Forum was the real value of member participation.  In keeping with this theme, Suzanne Provost, PhD, RN, President of STTI provided the keynote speech "Giving Back to Move Forward as a Nurse Leader." Dr. Provost challenged STTI members to become actively engaged as change agents to advance the health of all populations.  Epsilon Pi members are encouraged to contact any of the Board members to get involved in Chapter activities or simply to provide feedback and suggestions about how you would like the Chapter to meet Dr. Provost's challenge.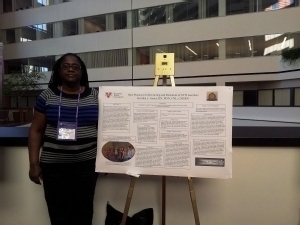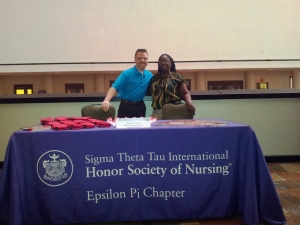 College of Nursing and Health Sciences
Health Sciences and Business Administration Building
2525 N. Patterson St.
Valdosta, Georgia 31698
Mailing Address
1500 N. Patterson St.
Valdosta, GA 31698
Fax: 229.333.7300

Monday-Thursday




8:00 a.m.-5:30 p.m.




Friday




8:00 a.m.-3:00 p.m.