National Student Speech Language Hearing Association
What is NSSLHA and what do we do?
Founded in 1972, NSSLHA is the national organization for graduate and undergraduate students interested in the study of normal and disordered human communication.  NSSLHA is the only official national student association recognized by the American Speech Language Hearing Association (ASHA).  NSSLHA has approximately 11,000 members with chapters in more than 301 colleges and universities.  NSSLHA membership is available to any part-or full-time, graduate or undergraduate student interested in the study of communication disorders.  Students pursing academic study as speech-language pathology assistants, students pursuing a doctorate of philosophy or doctorate of audiology, and students enrolled in a CSD program outside of the United States can be members of National NSSHLA.
2017-2018 NSSLHA OFFICERS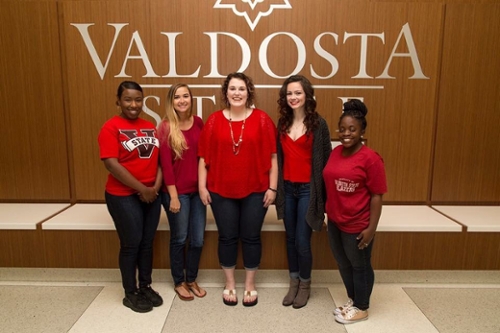 (Left to Right): Tahirah Gouldbourne, Katy Moye, Hannah Knight, Autumn Hughes, Nia Lewis
President - Hannah Knight
Vice President - Autumn Hughes
Secretary - Katy Moye
Treasurer - Tahirah Gouldbourne
Historian - Nia Lewis
Recent Events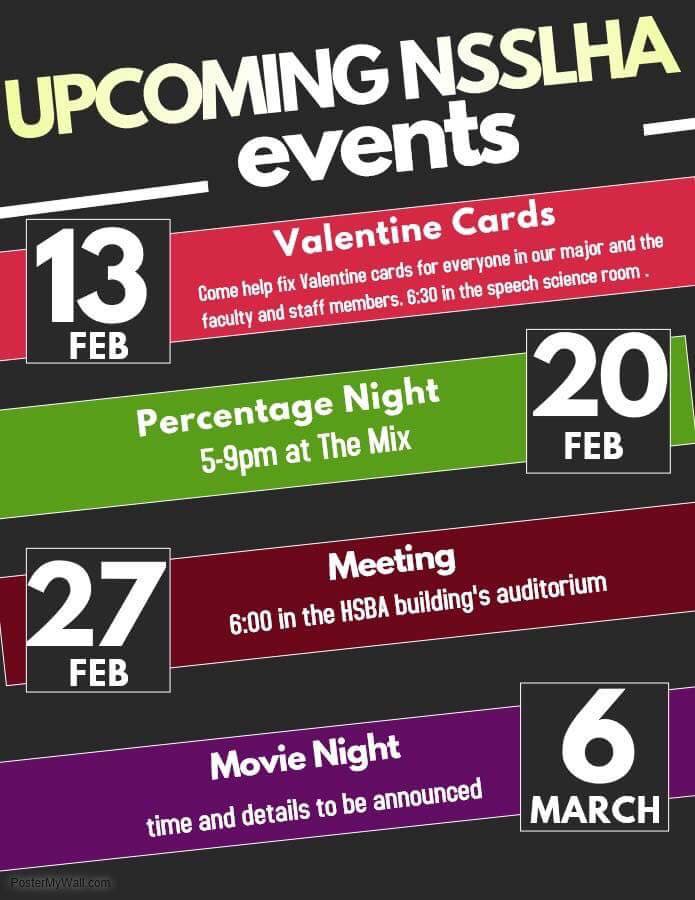 229.219.1335
Campus Address
Health Sciences and Business Administration Building
Mailing Address
1500 N. Patterson St.
Valdosta, GA 31698
Monday-Thursday
8:00 a.m.-5:30 p.m.
Friday
8:00 a.m.-3:00 p.m.