Beta Alpha Psi "Honors" A Neighbor
This year on September 14th, the Mu Zeta chapter of Beta Alpha Psi held its third "Honor Our Neighbor" 5K/1 mile event at McKey Park in Valdosta. The event was very successful and had a great turnout from the community. Approximately 125 runners and walkers took part in the event. Beta Alpha Psi is also very proud to announce that with the help of their local sponsors and runners, they were able to raise $5700 for Brody Shiver's medical expenses. Beta Alpha Psi is beyond grateful for the support received and they look forward to continuing this annual event to assist a family in need.
Pictures from the check presentation: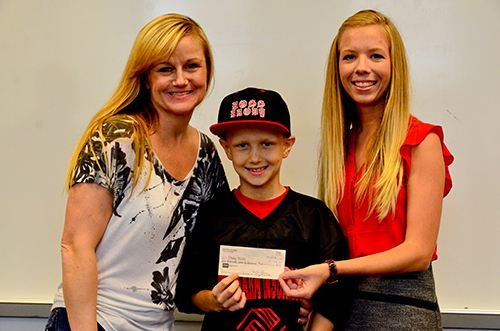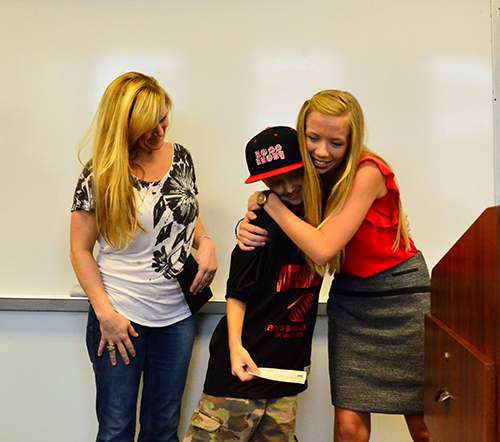 (R-L: Sarah Sellers, chapter president; Brody Shiver; Brody's mom)
Campus Address


Rea and Lillian Steele




North Campus




Corner of Patterson & Pendleton Streets

Mailing Address
1500 N. Patterson St.
Valdosta, GA 31698
Monday-Thursday
8:00 a.m.-5:30 p.m.
Friday
8:00 a.m.-3:00 p.m.