Student Activities
The Department of Communication Arts maintains a vibrant and engaging series of programs and activities to assist in developing your professional skills and to have fun.    
Lambda Pi Eta (ΛΠΗ)
Lambda Pi Eta is the honor society for communication students recognized by the National Communication Association (NCA). The purpose of this organization is to recognize, foster, and reward outstanding scholastic achievement in communication studies; stimulate interest in the field of communication; promote and encourage professional development among communication majors; provide opportunities to discuss and exchange ideas in the field of communication; establish and maintain closer relationships between students and faculty to foster student scholarship; and to explore options for graduate education in communication studies.
LPH has over 400 active chapters at four-year colleges and universities. The organization was founded in 1985, became a part of NCA in 1988, and became the official honor society of NCA in July 1995.
To qualify for membership in LPH, communication majors must have completed 60 semester hours with a 3.0 GPA and a minimum of 15 hours in communication courses with a 3.3 GPA.
For additional information, please contact faculty advisor Professor Black at acblack@valdosta.edu

V-State Debate Team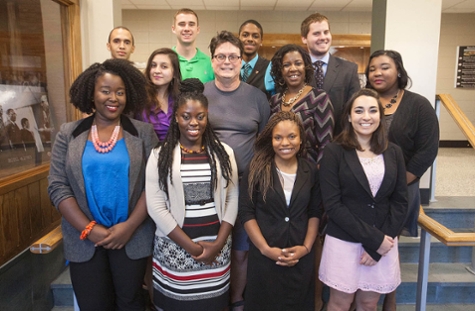 The Valdosta State University Debate team competes in regional and national level competitions, offering you the opportunity to develop your debate, critical thinking, persuasion, research, and organization skills. 
The team participates in NPDA or Parliamentary Debate, in addition, the team occasionally competes in individual events including such activities as impromptu speaking, extemporaneous speaking, informative, persuasive, dramatic interpretation, dramatic duo, poetry interpretation, program oral interpretation, and others.
The team is open to all majors on campus and does not require previous experience.
For more information, contact Dr. Michael Eaves at meaves@valdosta.edu or (229) 259-5116 to learn more.
229.293.6182
Campus Address


1310 N. Patterson Ave.




Valdosta, GA 31698





Corner of Brookwood 




and Patterson

Mailing Address
1500 N. Patterson St.
Valdosta, GA 31698
Monday-Thursday
8:00 a.m. - 5:30 p.m.
Friday
8:00 a.m. - 3:00 p.m.