The Department of Communication Arts maintains a vibrant and engaging series of programs and activities to assist in developing your professional skills while having fun.     
Department
Lambda Pi Eta (ΛΠΗ)
Lambda Pi Eta is the honor society for communication students recognized by the National Communication Association (NCA). The purpose of this organization is to recognize, foster, and reward outstanding scholastic achievement in communication studies; stimulate interest in the field of communication; promote and encourage professional development among communication majors; provide opportunities to discuss and exchange ideas in the field of communication; establish and maintain closer relationships between students and faculty to foster student scholarship, and to explore options for graduate education in communication studies.
LPH has over 400 active chapters at four-year colleges and universities. The organization was founded in 1985, became a part of NCA in 1988, and became the official honor society of NCA in July 1995.
To qualify for membership in LPH, communication majors must have completed 60 semester hours with a 3.0 GPA and a minimum of 15 hours in communication courses with a 3.3 GPA.
For additional information, contact faculty advisor Professor Black at acblack@valdosta.edu
V-State Debate Team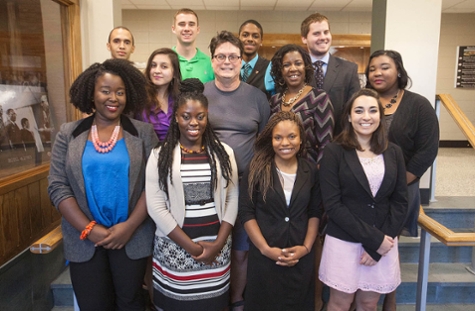 The Valdosta State University Debate Team competes in regional and national level competitions, offering you the opportunity to develop your debate, critical thinking, persuasion, research, and organization skills. 
The team participates in NPDA or Parliamentary Debate, in addition, the team occasionally competes in individual events including such activities as impromptu speaking, extemporaneous speaking, informative, persuasive, dramatic interpretation, dramatic duo, poetry interpretation, program oral interpretation, and others.
The team is open to all majors on campus and does not require previous experience.
For additional information, contact Dr. Michael Eaves at meaves@valdosta.edu or (229) 259-5116
Communication and Public Relations
Public Relations Student Society of America
The Public Relations Student Society of America (PRSSA) chapter at VSU engages students in the public relations field outside the classroom.  You will have the opportunity to visit with public relations professionals, attend conventions, conferences, and workshops, and participate in competitions. PRSSA will help you discover your potential as PR professionals and provide important networking options before you graduate.
The Valdosta State University chapter of PRSSA was chartered in 1981. The North Florida Chapter of the Public Relations Society of America in Jacksonville sponsors this chapter.
PRSSA helps sponsor programs for PR majors to visit Public Relations firms in Atlanta, attendance at the PRSSA national conference, and local PRSA chapters. The chapter also competes in national competitions. 
Mass Media
Film & Video Society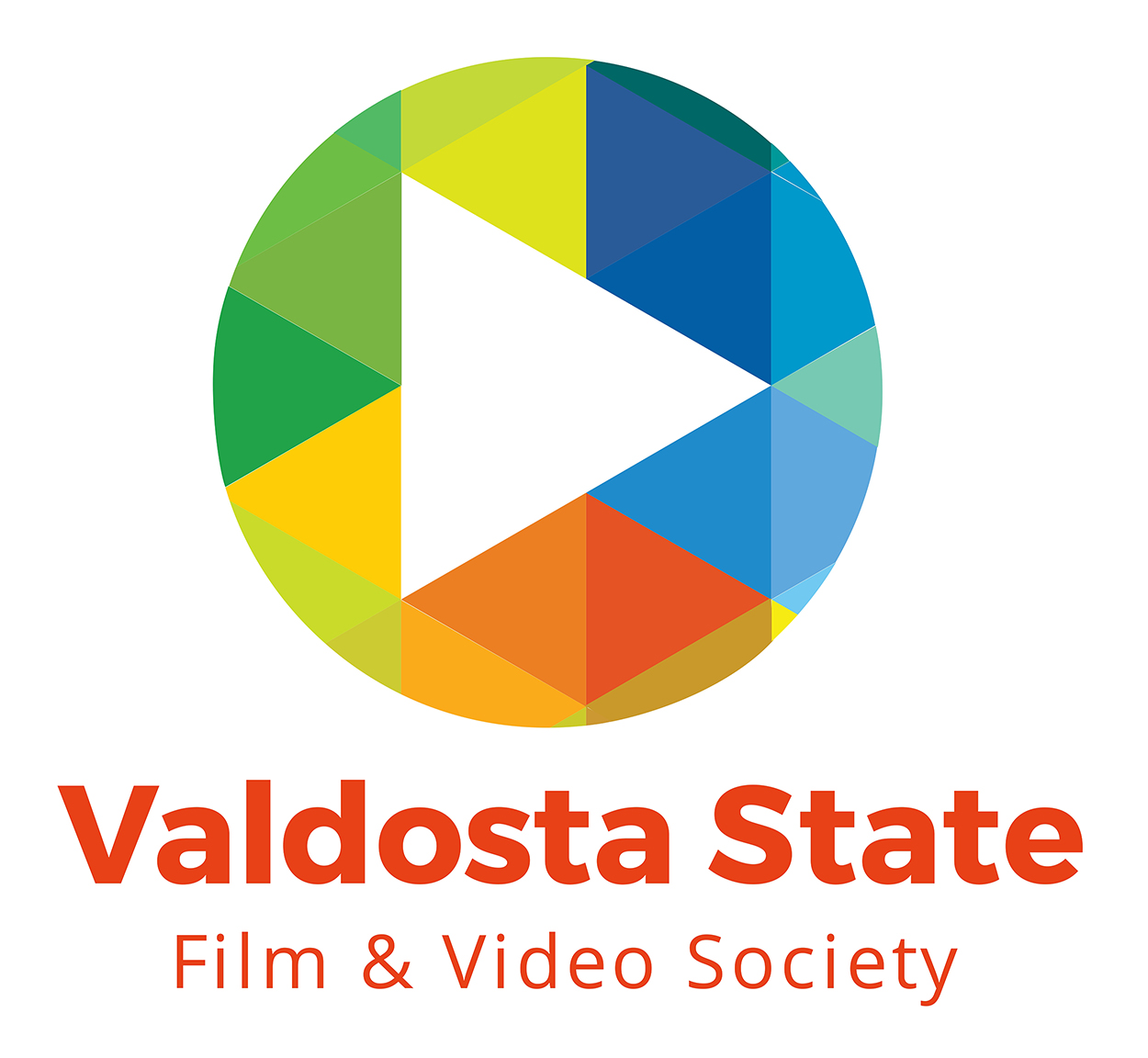 Film & Video Society is primarily concerned with educating members on proper, new, and informative video/filming techniques including (but not limited to) writing, shooting, framing, lighting, editing, and production and providing further help to members wanting to pursue careers in the film/video industry. Amongst other things we host an annual film festival open to all students, high school film festivals to regional schools, and film showcases at the end of every semester, as well as a number of student-run competitions such as the 48 Hour Film Festival or the One Script Film Challenge.
For additional information, contact: Professor Conway at dpconway@valdosta.edu 
Society for Collegiate Journalists
Society for Collegiate Journalists (SCJ) is a National Society dedicated to building leadership skills amount student journalists. The Society offers you the opportunity to have your work judged by professionals during its annual national contest and hosts a number of local events. SCJ will help you discover your potential as a journalist and provide important networking options before you graduate.
The Mass Media program has won several SCJ awards including the McDonald Award for National Chapter of the Year.
For additional information, contact:
Professor Alicia Pryor at tapryor@valdosta.edu or Dr. Sofiya Tarasevich at starasevich@valdosta.edu
South Georgia Film Festival

The South Georgia Film Festival strives to celebrate the beauty of the region through the art and business of movies.
For additional information, contact Professor Jason Brown at jasonebrown@valdosta.edu
Theatre and Dance
PRO-CONN PROGRAM       
Pro-conn involves bringing theatre and dance professionals to campus to deliver to you workshops and masterclasses, advice.  Professionals are available your questions about the reality of the theatre and dance industries as well as providing you with opportunities to audition, learn from, and network with these professionals. Additionally, biennial trips are planned to major markets for the intensive workshops and networking opportunities with industry professionals and Area alumni as well as experiencing a metropolitan environment.
Pro-Conn organizes a professional showcase at the end of each academic year.  The professional showcase brings regional hirers to campus to respond to the work of the upperclassmen who audition or present their portfolios.
Another professional connection that Pro-Conn promotes is the summer experience.  You are encouraged to seek performance-work opportunities and summer intensive programs in your field of study.  These summer experiences are an important step in building your personal network. 
One example of the experience Pro-Conn promotes is attendance at the Southeastern Theatre Conference's annual professional auditions.  Each spring dozens of professional theatre companies meet at the SETC Spring Convention to audition actors, singers, dancers, and interview technical theatre specialists for work - both summer and (for the graduating senior) year-round opportunities.
ALPHA PSI OMEGA (ΑΨΩ)
Alpha Psi Omega, a national honorary dramatic fraternity, has a major goal of stimulating your interest in dramatic activities at Valdosta State University. The highly active, energetic members of the Rho Epsilon cast are proud to aid the VSU theatre program in student recruitment, production activities, community service, and fundraising.
Alpha Psi Omega also presents two student performing organizations:
To Be Named Later Improv Troupe: the improv troupe holds biweekly workshops, many of which are open workshops.  They perform a variety of improv events throughout the academic year on campus and in the community.
Immediate Theatre Project: The Theatre Project is a student-operated theatre, producing the work of students, by students.
For more information, contact Professor Wheeler at jwheller@valdosta.edu
USITT
VSU is home to a student chapter of the United States Institute for Theatre Technology (USITT).
USITT is an organization aimed at advancing your skills and knowledge in the areas of design, production, and technology.  Over the course of the year, the USITT mounts a number of conferences and workshops at the national level and hosts a competition for students.  USITT will help you discover your potential as a Theatre professional and provide important networking options before you graduate.
NATIONAL HONORS SOCIETY FOR DANCE ARTS CHAPTER
The VSU Chapter of the National Honors Society for Dance Arts is a program of the National Dance Education Organization. The organization's mission is to recognize outstanding artistic merit, leadership, and academic achievement in students studying dance and to foster an appreciation for dance as a true art form and one worthy of recognition and prestige. Students inducted into NHSDA may receive the following benefits:
Recognition of their artistic merit, academic achievement, and leadership throughout their educational experience 
Certificates at each level of induction, opportunity to wear the gold Honor Pin and blue and white Honor Cord
Mentorship from Chapter Sponsor and networking with peers
Leadership and development opportunities within their NHSDA Chapter, as they can assist the Chapter Sponsor with Chapter administration, record keeping, fundraising, and event planning
Interested students may apply online on the NHSDA website. Induction requirements may be found in the NHSDA Chapter Handbook. Inductions are held at the end of each semester. Applications for Spring 2020 induction are due November 1, 2019.
NHSDA also assists in supporting student participation in The American College Dance Association through annual fundraising events. 
VSU DANCE CLUB
The VSU Dance Club supports the dance program and provides outreach to both the VSU campus and the Valdosta/Lowndes County Area. In addition to promoting outreach, the club seeks to create a support system among you and your colleagues to provide an alternative outlet for dancers to express themselves as individuals outside of the dance curriculum.
Club membership is available to any VSU student interested in the art of dance and looking for a place to express their inner dance artistry through community and campus volunteerism, participating in dance recruitment tours, or sharing in the joy of dance at club meetings and events.
BFA Communication
1310 N. Patterson Ave.




Valdosta, GA 31698





Corner of Brookwood 




and Patterson

Mailing Address
1500 N. Patterson St.
Valdosta, GA 31698
Fax: 229.293.6182
Monday - Thursday8:00 am - 5:00 pmFriday8:00 am - 3:00 pm