Ronald Zaccari
Dr. Ronald Zaccari was born on August 29, 1937 in Butler, Pennsylvania. Ronald served as the seventh president of Valdosta State University from January 2002 until June 2008. He has a background in administration and teaching. He previously was a professor of art at Southeastern Louisiana University and continues to practice art and participate in art exhibitions. The theme of most of his art reflects human figures and birds, man and nature, man's aspirations, and referencing hope.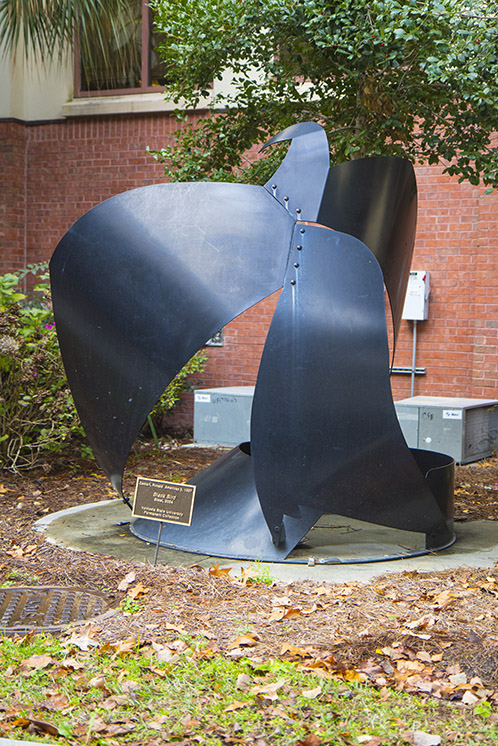 (Image from Valdosta State University's Creative Services Department)
The sculpture "Black Bird", located between Odum Library and the Student Union, was created and donated by Zaccari in 2012. The piece is made out of steel and shows a large, abstract black bird, encompassing the essence of the bird in flight.
Sources:
https://www.valdosta.edu/academics/library/depts/archives-and-special-collections/vsu-history/presidents/zaccari.php
Blazer Wellness
24 Hour Support Lines
Click to call