Opt-out Instructions
Follett Access opt-out portal for Fall 2020 will be open from July 17, 2020 - August 20, 2020.
If you are taking B-term classes that portal will be open from September 14, 2020 - October 15, 2020.

To Opt-out go to Follett Access and follow the steps below.
Step 1
You will receive an e-mail from Follett. When you select Access Account & Set Password, you will be launched to the customer portal.
Step 2
For security reasons, you will be asked to enter a password and confirm that password.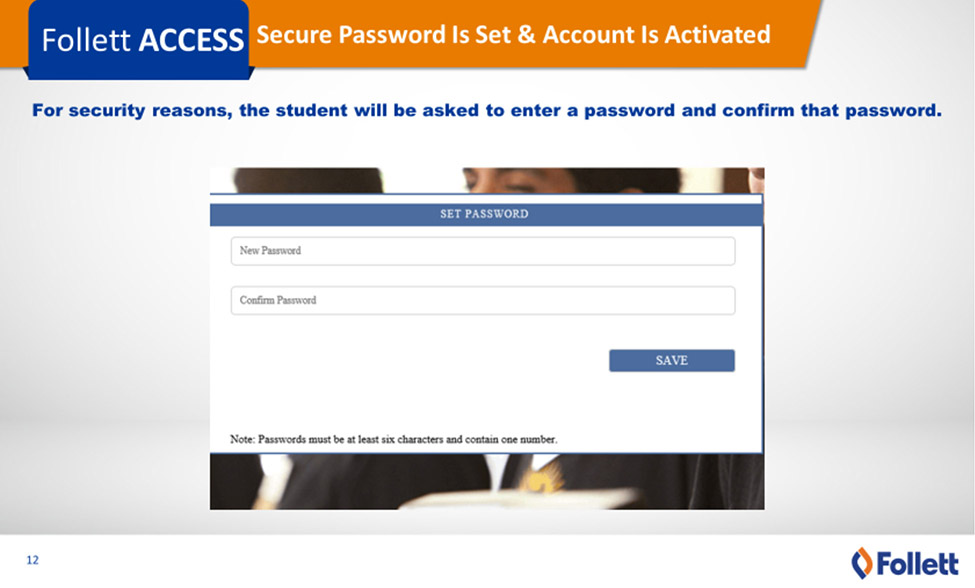 Step 3
You will be launched into the customer portal where you will have full visibility to all courses that you can opt-out of by selecting opt-out or those that you have already opted-out of.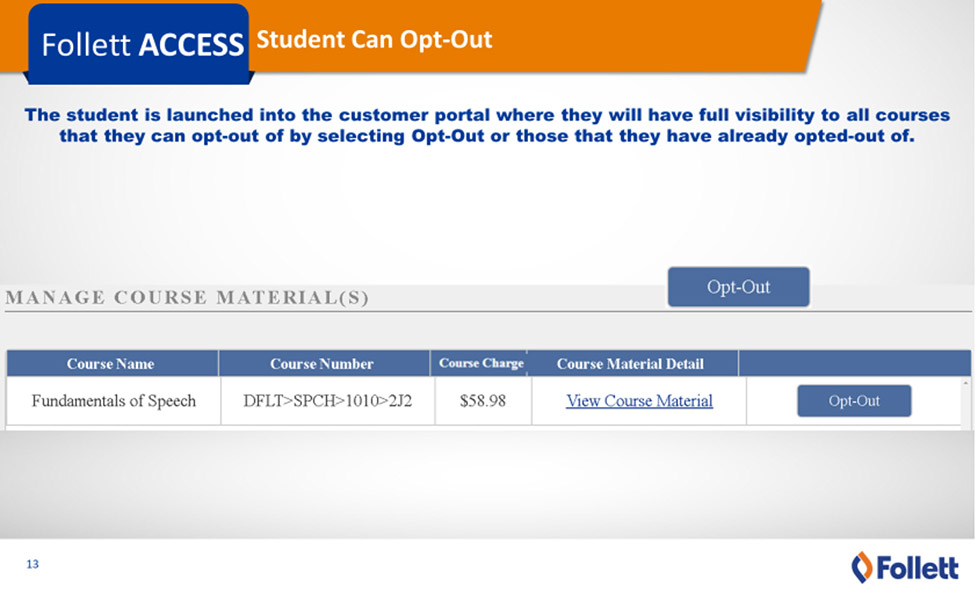 229.245.2232
Campus Address
Student Union Building
1500 N. Patterson St.
Valdosta, Georgia 31698
Mailing Address
1500 N. Patterson St.
Valdosta, GA 31698