Transparent Language Online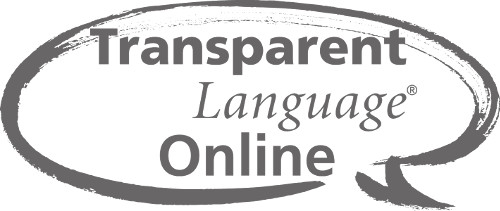 Transparent Language Online provides hundreds of hours of learning material, allowing language-learning resource centers to offer supplemental resources for world language students. 
More than 80 traditional and less commonly taught languages.
Dozens of learning activities covering all aspects of language, including reading, writing, speaking, and listening.
Reports to track usage and progress.
Unlimited access to all language-learning materials.
Account Creation
Please view the step-by-step instruction guide for account creation and how to find your class assignments.
Support
If you encounter issues with setting up your Transparent Language Online account or interacting with their site, please contact the Center for eLearning or the Transparent Language Online Technical Support:
Center for eLearning
Odum Library
Second Floor - Suite 2621

Email Address
blazeview@valdosta.edu
Mailing Address
1500 N. Patterson St.
Valdosta, GA 31698

Office Hours
M-Th: 8 AM - 5:30 PM
F: 8 AM - 3 PM