Qualtrics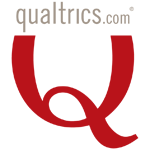 Qualtrics is VSU's survey tool available to administrators, faculty, staff and students. Qualtrics is a powerful product which facilitates survey creation, distribution, and data monitoring/collection.
To login:
Select: MyVSU from any VSU webpage
Login:  with your Active Directory Account
Select: Qualtrics
Qualtrics Support Resources:
VSU Resources Available:
Face-to-Face Workshops:
This introductory workshop covers the following:
Creating a basic survey
Adding items to the survey
Overview of the different question-types
Adding display logic to the survey
Adding skip logic to the survey
Adding collaborators to the survey
Changing default settings
Options for distributing the survey
Viewing the survey results
Qualtrics best practices
Qualtrics online resources and training available
Please register for face-to-face workshops with Employee and Organizational Development Training Database.
Training outline used in the Workshop: Intro to Qualtrics Survey Tool Workshop Outline
Open Session Format:
During the open session faculty, staff, and students can come to the eLearning computer lab (Odum Suite 2621) and ask for assistance with a survey they are currently building.
Registration is not required. Just show up anytime within the open hours listed.
Spring 2016 Schedule:
Tues., Feb. 23 - 2-5 pm - Odum 2621 (eLearning Lab) - Open Session
Fri., Mar. 25 - 9-11 am - Odum 2633 - Training Session
Mon., Apr. 18 - 1-4 pm - Odum 2621 (eLearning Lab) - Open Session
229.259.2038
Campus Address
Odum Library
Second Floor - Suite 2621
1500 N. Patterson St. Valdosta, Georgia 31698
Mailing Address
1500 N. Patterson St.
Valdosta, GA 31698