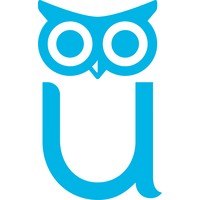 VSU has an agreement with ProctorU to provide online test monitoring for VSU students.
What is a proctored exam? - A proctored exam is an exam that is administered by an approved person who monitors the student while they are taking their exam. The use of proctoring services is to ensure the integrity and security of the exam in a secure environment.
What is a proctor? - A person who monitors students during an exam.
For questions concerning proctored exams, please contact the Center for eLearning at 229-245-6490 or via e-mail at elearning@valdosta.edu 
---
ProctorU is a live online proctoring service that allows you to take your exam from the comfort of your home by using a webcam and a reliable internet connection. ProctorU is available 24/7, however, you will need to schedule your proctoring session at least 72 hours in advance to avoid any on-demand scheduling fees. Creating a ProctorU account is very simple. All you will need to do is visit www.go.proctoru.com.
ProctorU also provides free technical support to ensure you have the best testing situation possible. That is available at www.proctoru.com/testitout. 
On this page you will also be able to test your equipment, learn about what to expect during your proctoring session, and ask any questions you may have about the proctoring process with a ProctorU representative. In order to use ProctorU, you will need to have a high-speed internet connection, a webcam (internal or external), a windows or apple Operating System, and a government issued photo id. ProctorU recommends that you visit proctoru.com/testitout prior to your proctoring session to test your equipment. For additional technical services needed before your exam, you can click on the button that says "connect to a live person."
Test takers will need to download the extension to connect up to their reservation. Please go to the  test taker resource center: https://www.proctoru.com/live-plus-resource-center that has updated test taker walkthroughs and instructions.
Test Taker Walk Through Video url: https://www.youtube.com/watch?time_continue=41&v=u4jUrGCjHsI
Visit the ProctorU portal for Valdosta State University to learn more!
Contact ProctorU
You can contact ProctorU at www.proctoru.com – 205-870-8122 – email: help@proctoru.com
Students set up an account with ProctorU that they use to schedule as well as take the exams. Proctor Service is available 24/7!
Center for eLearning
Odum Library
Second Floor - Suite 2621

Email Address
blazeview@valdosta.edu
Mailing Address
1500 N. Patterson St.
Valdosta, GA 31698

Office Hours
M-Th: 8 AM - 5:30 PM
F: 8 AM - 3 PM