August 17, 2023
23-88
Robbyn DeSpain
Focus on Faculty-Student Mentoring Very Personal for VSU Voice Professor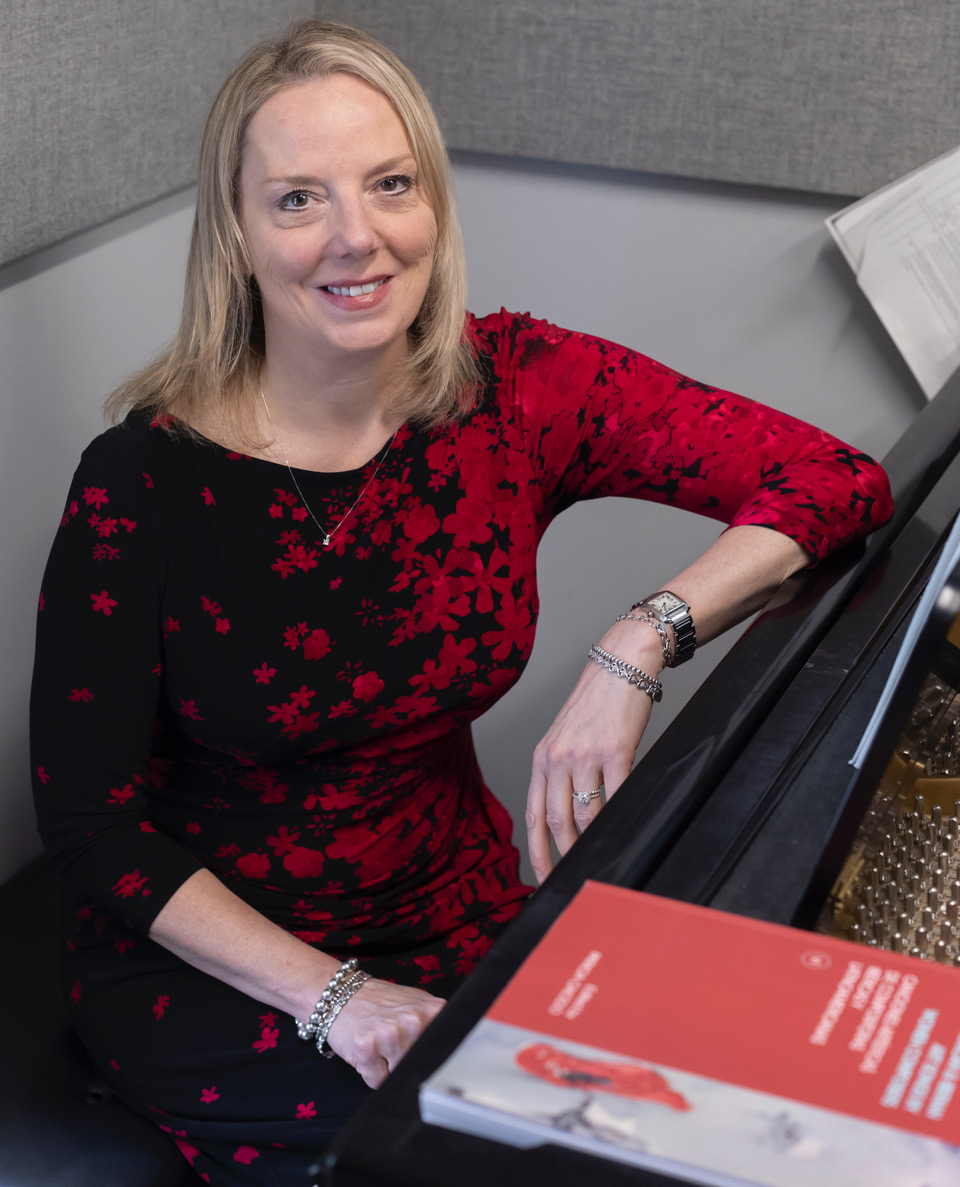 Dr. Susan Boddie is a voice professor at Valdosta State University.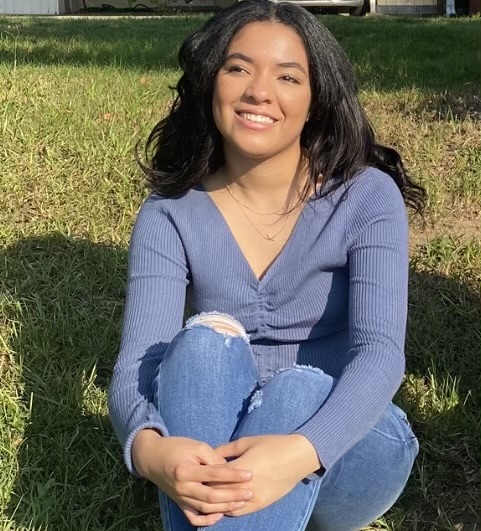 Kayla Griffin is a sophomore music major at VSU. 
VALDOSTA – Dr. Susan Boddie, assistant professor of voice in the Department of Music at Valdosta State University, discovered early in life that she was musically inclined. It took her a little longer to discover her passion for teaching, but now she cannot imagine doing anything else.
"Mentoring our students is the excitement that gets me out of bed every day," said Boddie. "I could wake up with low energy, but as the day builds and I'm teaching, and I just get so excited to pay it forward."
That relationship between student and professor is key to student success, according to Dr. Sheri Noviello, interim provost and vice president for academic affairs at VSU.
"Students want engagement with our faculty, and our faculty continuously look for even more opportunities to work with students," said Noviello. "That is why faculty-student mentoring is an important part of our Strategic Plan. We know when faculty guide their students toward a career path or post-graduate study, great things happen."
For Boddie, she enjoys giving back all she received as a child. Growing up as the youngest of six kids in Canada, she tagged along to her older siblings' voice and piano lessons. When she was 4-years-old, her sister's voice teacher noticed she too had some ability. So, she began voice lessons, and two years later she added piano lessons and started performing in voice competitions.
"My teacher was from Wales, he sang at Covent Garden in London, and he didn't push my voice too much," recalls Boddie. "He let my voice develop in a healthy way."
Boddie attended a local Catholic school known for its excellence in music, and she took cello lessons from one of the nuns. She also joined the orchestra and continued taking private lessons as well.
"With how much I loved music and all the performing and lessons I was doing, it was inevitable that I would pursue music at the college level," said Boddie.
Coming to the United States, Boddie sought her Bachelor of Music in Vocal Performance from the New England Conservancy of Music in Boston. She started working with some friends who were not voice majors, giving them private lessons and stoking her interest in teaching. She then went to New York City to the Manhattan School of Music to pursue her masters. After graduation, she stayed in New York City for a bit, going on auditions, doing some choral solos and opera performances, and she dabbled in musical theatre.
Boddie's interest in teaching kicked into high gear when she moved back to Canada. She did private lessons at a community conservatory while also teaching a few courses at a local university. When she was granted a special license to teach music in the local K-12 school district, she had a decision to make.
"I was attracted to teaching in the local school district because I had such a wonderful experience in the K-12 school system with my music teachers," said Boddie. "But I also loved working with the young adults in college."
Boddie decided to pursue the higher education route and knew she needed a doctoral degree. She was accepted to the University of Calgary, but this time she decided to go a different route. Instead of a music performance degree, she decided to pursue a Doctor of Education.
"I wanted to focus on philosophy of education and vocal pedagogy and how to best interact with my students," said Boddie.
After earning her doctorate, Boddie taught for a few years at Acadia University in Nova Scotia, then worked at the College of Saint Rose in Albany, New York, before arriving at VSU in 2021. She says the Department of Music is very student-centered.
"There is a lot of collaboration within our department. We are like our own little VSU family, and we all care very deeply about our students. We want to set them up for success and create opportunities for them."
Kayla Griffin is a sophomore music major at VSU and one of Boddie's students.
"Mentoring from the faculty and staff at VSU is essential, no matter which major you are in," said Griffin. "It gives you more self-awareness of your abilities and teaches you how to acknowledge not only your weaknesses but your strengths as well. Having a voice mentor like Dr. Boddie has been crucial to improving my vocal and performing abilities."
After graduation, Griffin wants to get her Master of Arts in Teaching in Music Education to become a high school choir teacher or director. She plans to carry many of the lessons she's learned from Boddie into her own classroom.
"It is important to develop a strong and positive relationship with your students, and Dr. Boddie has done that for me," said Griffin. "When I become a teacher, I would like to be just as kind and encouraging as she is."
Newsroom
Office of Communications Powell Hall West, Suite 1120
Mailing Address
1500 N. Patterson St.
Valdosta, GA 31698
General VSU Information
Office of Communications