February 24, 2023
23-21
Jessica Pope
Communications and Media Relations Coordinator
A Conversation With Robert Greene: VSU Student, Filmmaker Introduces "Aberration" to South Georgia Film Festival Audiences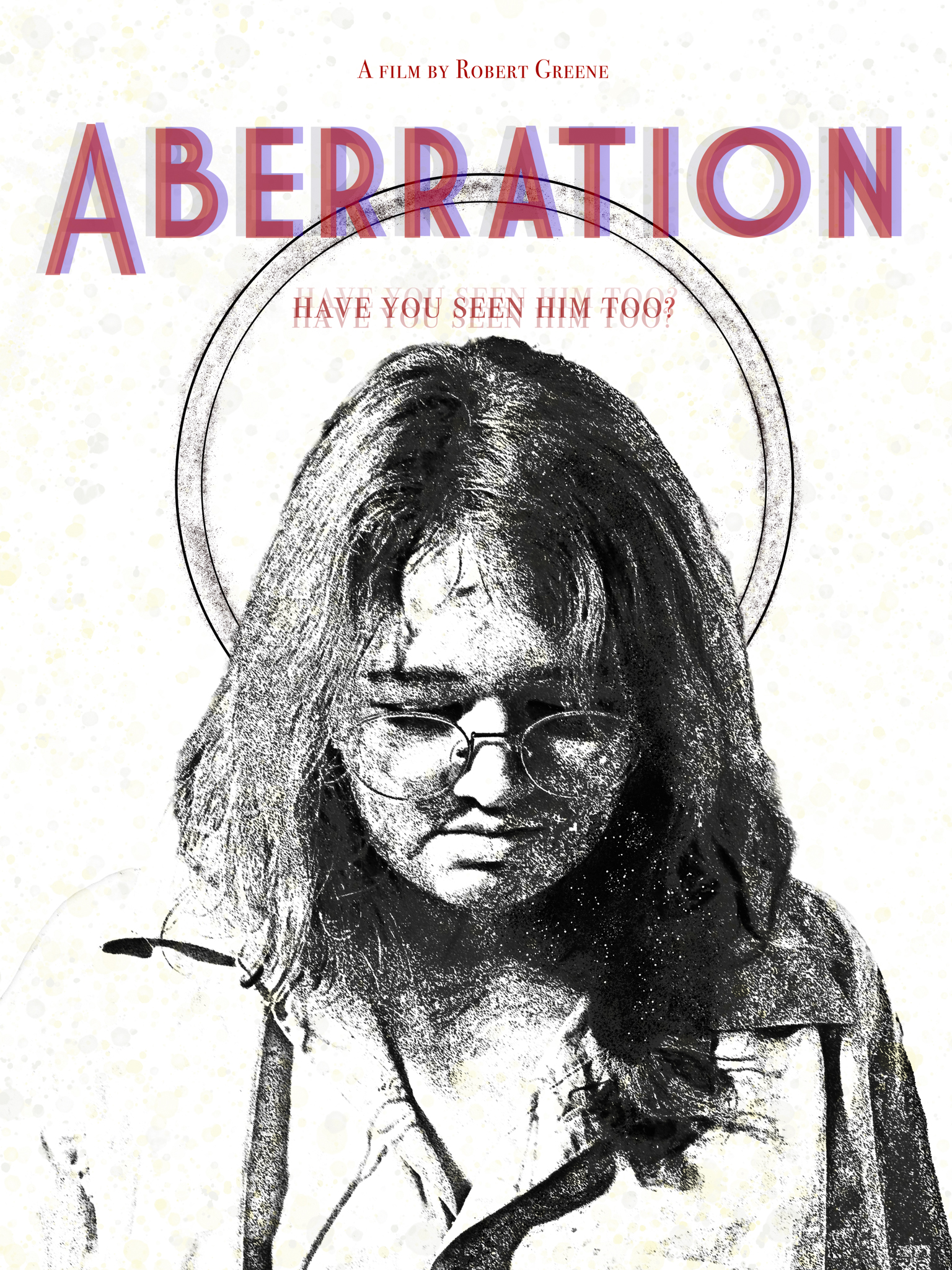 Robert Greene's "Aberration" is one of 95 films that will be screened during the seventh annual South Georgia Film Festival March 3-5 at Valdosta State University. The Moultrie, Georgia, resident plans to graduate from VSU in 2024 with a Bachelor of Fine Arts in Mass Media and a Minor in Art, specifically three-dimensional art. This is his first time participating in a film festival, and he is "very excited to hopefully meet other passionate creators like myself during the screenings while also being able to show off my work."
VALDOSTA — Robert Greene's "Aberration" is one of 95 films that will be screened during the seventh annual South Georgia Film Festival March 3-5 at Valdosta State University.
Greene plans to graduate from VSU in 2024 with a Bachelor of Fine Arts in Mass Media and a Minor in Art, specifically three-dimensional art. This is his first time participating in a film festival, and he is "very excited to hopefully meet other passionate creators like myself during the screenings while also being able to show off my work."
The South Georgia Film Festival celebrates the art and industry of film, particularly those films that showcase the beauty of South Georgia and its people. Preference is given to filmmakers from Georgia, Florida, Alabama, Tennessee, and South Carolina, but the festival also includes films from across the United States and around the world. Selected films represent a variety of categories, including shorts, features, family friendly, high school student made, and college student produced. Visit http://southgeorgiafilm.com/ to purchase passes and view the full schedule of special events, screenings, and panel discussions.
VSU: What are your career plans after graduation?
ROBERT GREENE: After graduation I hope to join the media industry with work in advertising / promotional material.
VSU: Tell us about your film.
ROBERT GREENE: My film is about a photographer who, after finding an unknown creature in a photo, begins to grapple with her own sanity. The runtime, with credits, is 6:53.
VSU: What inspired you to make this film?
ROBERT GREENE: My main inspiration for my film was early cinema horror films. With restricted budgets the directors of the time had to find creative ways to get their vision made, and I find this really inspiring. As a student filmmaker I also have almost no budget to work with and end up relying on many techniques used in these old films, which spur on new ideas in my own work.
VSU: Where was "Aberration" filmed?
ROBERT GREENE: The majority of the film was shot locally in Valdosta, Georgia, at a friend's home. The opening scene, which takes place in woods, was filmed in Moultrie, Georgia.
VSU: What are some highlights of this filmmaking experience?
ROBERT GREENE: The biggest highlight was working with the people on set. For the entire shoot it was just me, Kara Manley, and Susannah Traina, and if you didn't know any better you would have thought we were making a comedy. I think it's safe to say we all had a fun time making this project together.
VSU: What challenges did you have to overcome?
ROBERT GREENE: A very hard challenge was creating this film by myself. I had Kara Manley, who starred in the film, also help as a producer, so thankfully I had someone to run test screenings for and give me feedback on the initial story, but for the majority I was doing this on my own. I wrote, shot, ran audio, lighting, managed script and shooting schedules, music, folly, editing, the list keeps going.
VSU: What advice do you have for other emerging filmmakers?
ROBERT GREENE: If you have an idea for a film you want to make, go make it. If you have a phone, use it. If you have a camera, use it. Get some friends together and make whatever it is in your head. It doesn't need to be perfect. We get better with each film we make, so keep making them.
VSU: What's next for you?
ROBERT GREENE: I'm currently working on making a few small personal projects while I continue to write out the story for my senior short film, which I will start making later this year..
VSU: How do you hope "Aberration" impacts audiences?
ROBERT GREENE: I hope people just have an enjoyable time watching my film. At the end of the day that's all I'm hoping for with all the short films I make.
Greene calls Moultrie, Georgia, home. He says his "biggest supporters have always been my family. With whatever kind of help or support I need, I always know my parents or sisters will be there to help me.
"Aberration Cast: Kara Manley plays Clemm and Susannah Traina plays Eliza. Crew: Kara Manley (producer) and Robert Greene (writer, director, editor, and everything else)
Newsroom
Office of Communications Powell Hall West, Suite 1120
Mailing Address
1500 N. Patterson St.
Valdosta, GA 31698
General VSU Information
Office of Communications