February 20, 2023
23-17
Jessica Pope
Communications and Media Relations Coordinator
A Conversation With Lucas Hicks: VSU Alumnus, Filmmaker Introduces "Under The Sun" to South Georgia Film Festival Audiences
Lucas Hicks's "Under The Sun" is one of 95 films that will be screened during the seventh annual South Georgia Film Festival March 3-5 at Valdosta State University. He earned a Bachelor of Fine Arts in Mass Media from VSU in 2014 and says the South Georgia Film Festival and VSU are "close to my heart. For me, it's coming back to my roots, of where I fell in love with film. I am looking forward to seeing Jason Brown, Dennis Conway, and Colin Walker, all professors I really enjoyed as a student at VSU."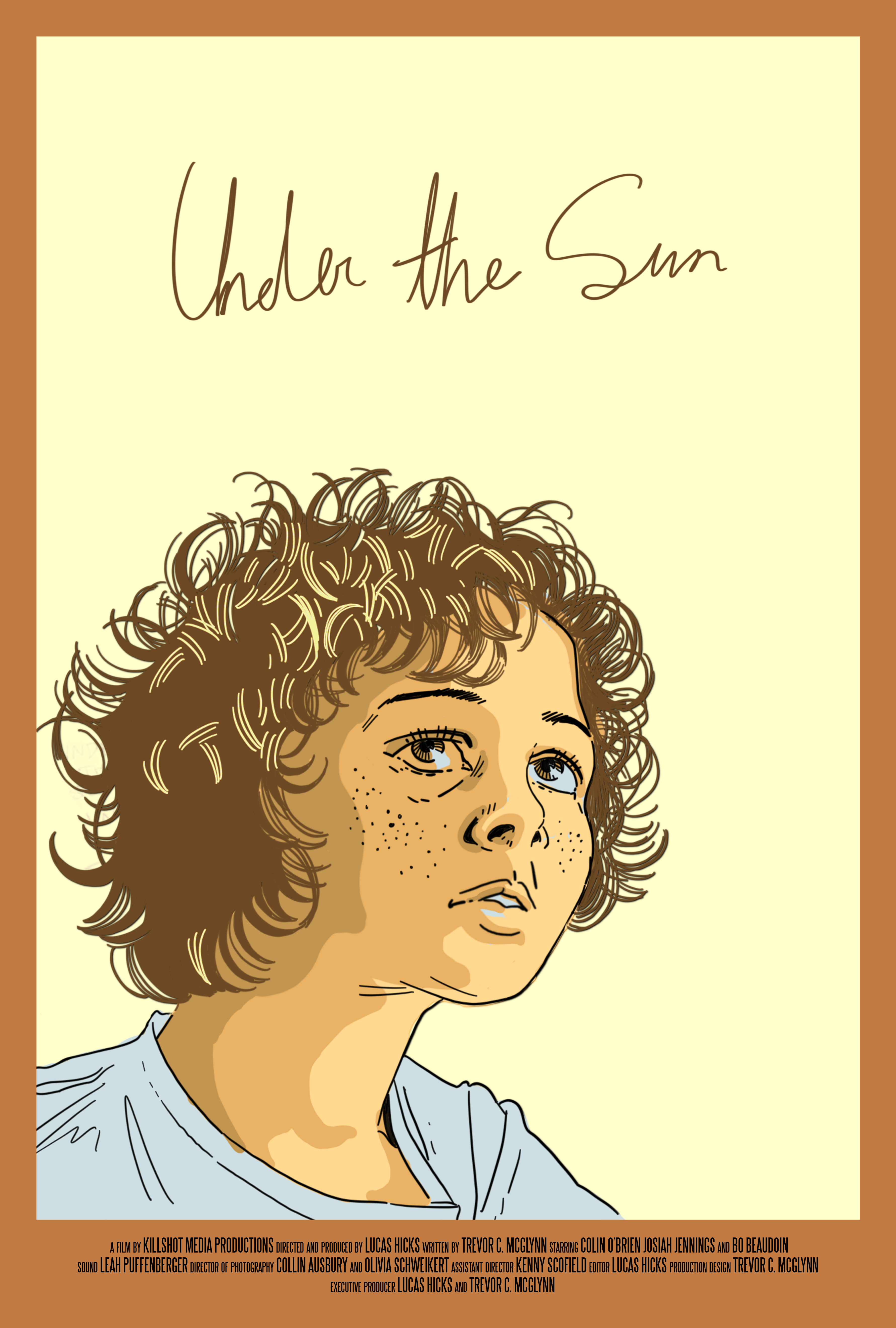 VALDOSTA — Lucas Hicks's "Under The Sun" is one of 95 films that will be screened during the seventh annual South Georgia Film Festival March 3-5 at Valdosta State University.
Hicks, who earned a Bachelor of Fine Arts in Mass Media from VSU in 2014, says the South Georgia Film Festival and VSU are "close to my heart. For me, it's coming back to my roots, of where I fell in love with film. I am looking forward to seeing Jason Brown, Dennis Conway, and Colin Walker, all professors I really enjoyed as a student at VSU."
The South Georgia Film Festival celebrates the art and industry of film, particularly those films that showcase the beauty of South Georgia and its people. Preference is given to filmmakers from Georgia, Florida, Alabama, Tennessee, and South Carolina, but the festival also includes films from across the United States and around the world. Selected films represent a variety of categories, including shorts, features, family friendly, high school student made, and college student produced. Visit http://southgeorgiafilm.com/ to purchase passes and view the full schedule of special events, screenings, and panel discussions.
VSU: What have you been up to since you graduated?
LUCAS HICKS: I own a Film company called Killshot Media. We focus on filming commercial content for businesses. This past year we worked for CBS, Nike, Facebook, Shell, and many others.
VSU: Tell us about your film.
LUCAS HICKS: This is a coming-of-age film about a young boy and his relationship with his father. The main character, Antonio, gets caught up in circumstances he may not be able to come back from. All the while his father is relentlessly making efforts to break through Antonio's teenage rebellion. The film has a runtime of 15 minutes 53 seconds.
VSU: What inspired you to make this film?
LUCAS HICKS: The story here is a retelling of the story in the Bible of the prodigal son, yet modern day. My wife and I work with the inner city youth here in Atlanta. Many of the kids have estranged relationships with their father. I wanted to shed light on how a father's pursuit of love can greatly impact their child.
VSU: Where was "Under The Sun" filmed?
LUCAS HICKS: This entire film was filmed in my neighborhood, Historic South Atlanta.
VSU: What are some highlights of this filmmaking experience?
LUCAS HICKS: We ended up casting Jionni Myers — who plays Reggie — in the film. He is one of the kids in my youth group and had never acted before, but he really wanted to be in the film. He auditioned and did such an amazing job. In fact, since this film, he has decided he wants to pursue acting in film!
We also had many of the other kids in the youth group come out and show their support as extras in the film. It was just such a cool way to allow these kids to be a part of my world in film.
VSU: What challenges did you have to overcome?
LUCAS HICKS: We only had four days to film this film. Time was something we were always pushing. We all worked long hours, and yet we still always felt like we were behind schedule. There were many instances in the filmmaking process when we had to shorten scenes and not light the scene exactly how we wanted to. These decisions are tough to make on the spot, but they are necessary in order to finish the film.
VSU: What advice do you have for emerging filmmakers?
LUCAS HICKS: Just do it. You will learn so much from just getting out there and creating a film. You can study film all you want, but just pull the trigger and create something. Use whatever resources you have, set a deadline, and go for it. Even if it isn't good or perfect, it is an opportunity to learn and grow. In this film I made so many mistakes I would change, but overall we created something I am proud of that is going to make me a better filmmaker for the next one!
VSU: What's next for you?
LUCAS HICKS: We are in pre-production for my first feature film. We are filming end of May / early June.
VSU: How do you hope "Under The Sun" impacts audiences?
LUCAS HICKS: I hope this story allows audiences to see how impactful love can be. Even when the other party isn't showing love back, the pursuit of love changes people.
Hicks calls Atlanta, Georgia, home and says he is lucky to have "so many people who support and love me, including my church, my family, and friends."
"My business coach, Ant Oxley, has really helped and pushed me in starting my business. From there it has only grown to allow me to think even bigger into film. However, I would say my biggest support is my wife, Elise. She absolutely loves my films and allows me to take money, time, and resources that allow me to pursue my dream and passion. I can honestly say I do not think I would be the man I am or the filmmaker I am becoming apart from my beautiful wife. A small piece of advice to every person, find a partner that supports you like I have found in my wife."
"Under The Sun" Cast: Bo Beaudoin as Mark, Claudia Canales as Andrea, Colin O'brien as Antonio, William Simmons as Chuck, Jionni Myers as Reggie, Ethan Lee as Jake, Josiah Jennings as Brock, Mickens Suffrard as Roger, Camryn Pegues as Samantha, and Trent Siebenthal as police officer. Crew: Lucas Hicks (director, producer, executive producer, editor), Trevor McGlynn (art director, executive producer), Kenny Scofield (assistant director), Collin Ausbury (director of photography), Olivia Schweikert (director of photography), D'Onjre Young (assistant camera), Trey Walker (assistant camera), Leah Puffenberger (sound / post-sound), Austin Duby (key grip), Trent Siebenthal (grip), Andrew Fincham (grip), Dusty Cramer (art department), Miles Archer (gaffer), Stuart Williams (on-set photographer / videographer), Anna Corinnelee (makeup, hair, wardrobe), Elise Hicks (crafty), Jade Melody (boom operator). 
Newsroom
Office of Communications Powell Hall West, Suite 1120
Mailing Address
1500 N. Patterson St.
Valdosta, GA 31698
General VSU Information
Office of Communications