August 29, 2022
22-121
Jessica Pope
Communications and Media Relations Coordinator
VSU's Shannon McGee Joins South GeorgiaLEADS Class of 2022-2023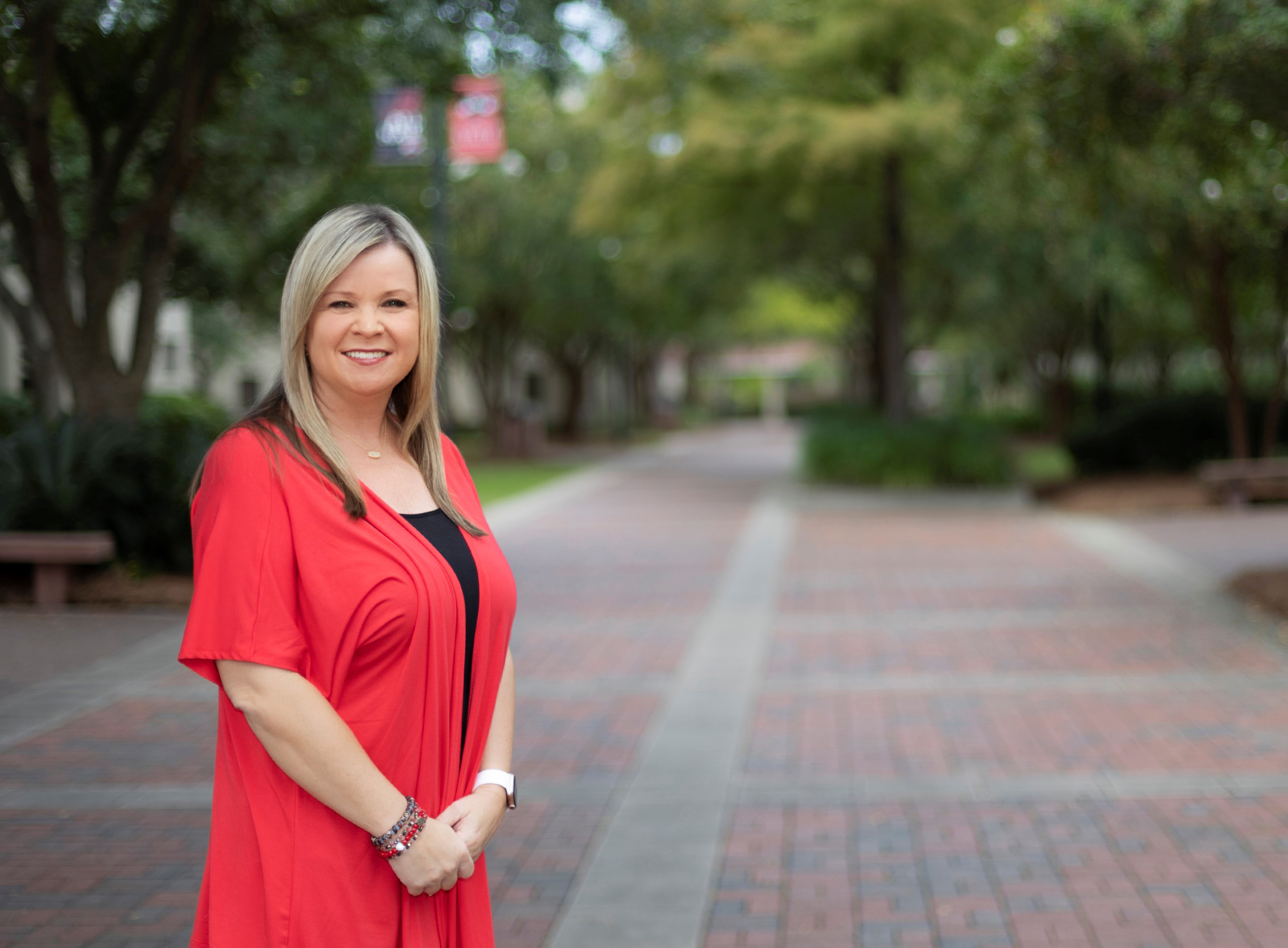 Shannon McGee
VALDOSTA — South GeorgiaLEADS recently selected Valdosta State University's Shannon McGee to join its ongoing efforts to create a more competitive South Georgia.
South GeorgiaLEADS is a leadership immersion initiative for citizens across 28 counties who want to develop the skills and awareness necessary to help their home communities and the region achieve prosperity now and in the future.
McGee joined the VSU staff 25 years ago and has served the university in various roles, including as a computer programmer and as chief auxiliary officer. She currently serves as associate vice president for the Division of Finance and Administration and chief executive officer of Auxiliary Services Real Estate Foundation Inc. She earned a Bachelor of Science in Computer Science in 1997 and a Master of Public Administration in 2009, both from VSU, and anticipates earning a Doctor of Public Administration in 2025.
As a member of the South GeorgiaLEADS Class of 2022-2023, McGee said she is "excited to collaborate with a strong network of leaders who are passionate about South Georgia and the work we can do together to collectively and positively contribute to our region."
Over the course of eight months, McGee and her fellow South GeorgiaLEADS Class of 2022-2023 participants will work together to identify the region's unique opportunities and challenges and develop an action plan to tackle some of the region's most pressing education, workforce, and economic development issues. Upon graduation they will put their new set of skills, new regionally focused perspectives, and new professional connections to work back in their home communities.
Guided by the belief that leadership is key to a region's economic success, the Georgia Chamber of Commerce and the J. W. Fanning Institute for Leadership Development at the University of Georgia partnered in 2014 to create GeorgiaLEADS. South GeorgiaLEADS is the result of that partnership and the collaborative efforts of economic development professionals across South Georgia who understand the critical importance of investing in a new generation of leaders who can support and advocate for the region.
On the Web:
https://southgeorgialeads.org/
https://www.valdosta.edu/administration/finance-admin/
Newsroom
Office of Communications Powell Hall West, Suite 1120
Mailing Address
1500 N. Patterson St.
Valdosta, GA 31698
General VSU Information
Office of Communications