August 11, 2022
22-107
Jessica Pope
Communications and Media Relations Coordinator
VSU Celebrates Move-In Week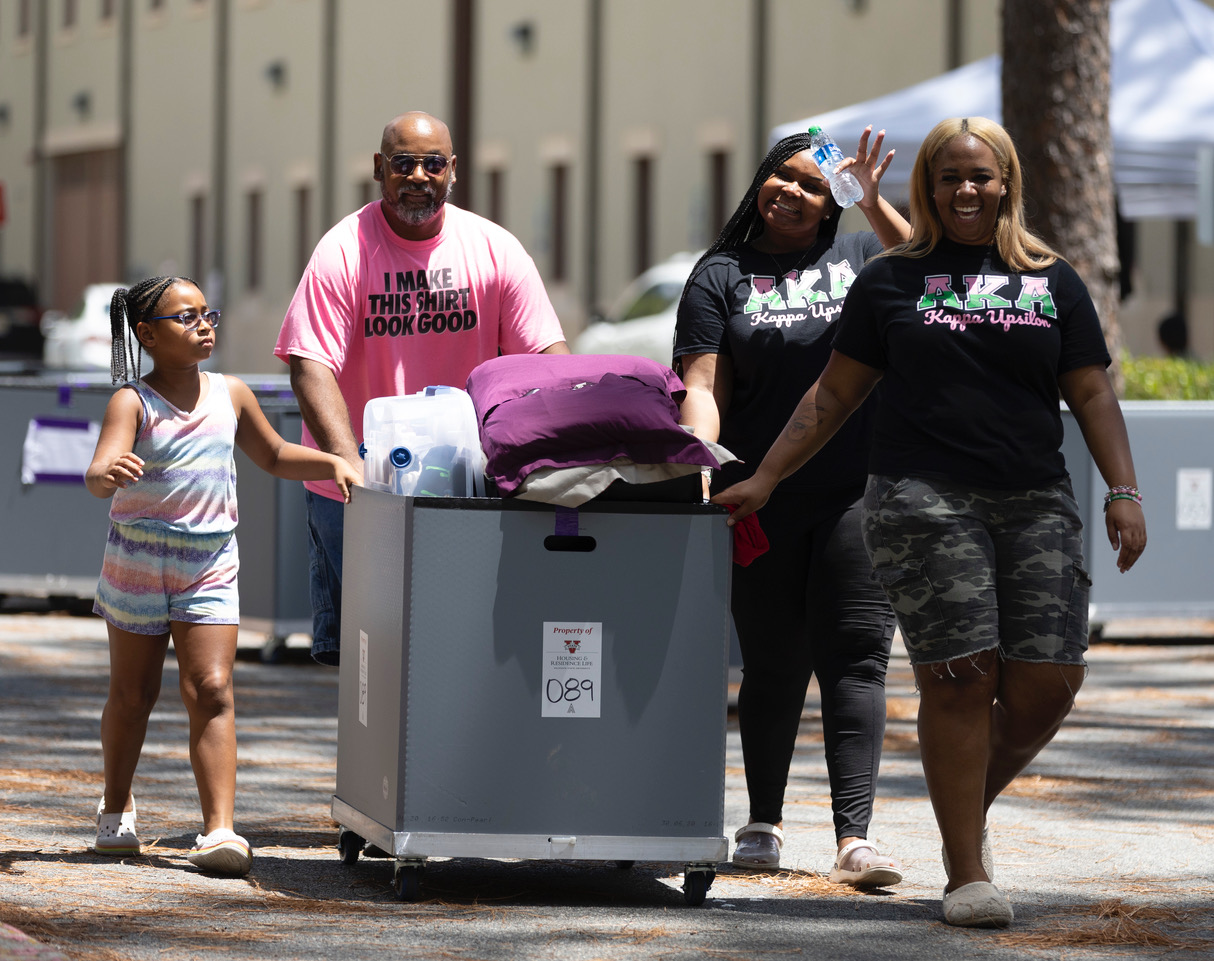 Roughly 2,100 students began moving into their residence halls on the Valdosta State University on Sunday, Aug. 7. The move-in process will continue through Aug. 14. Fall semester classes start Aug. 15.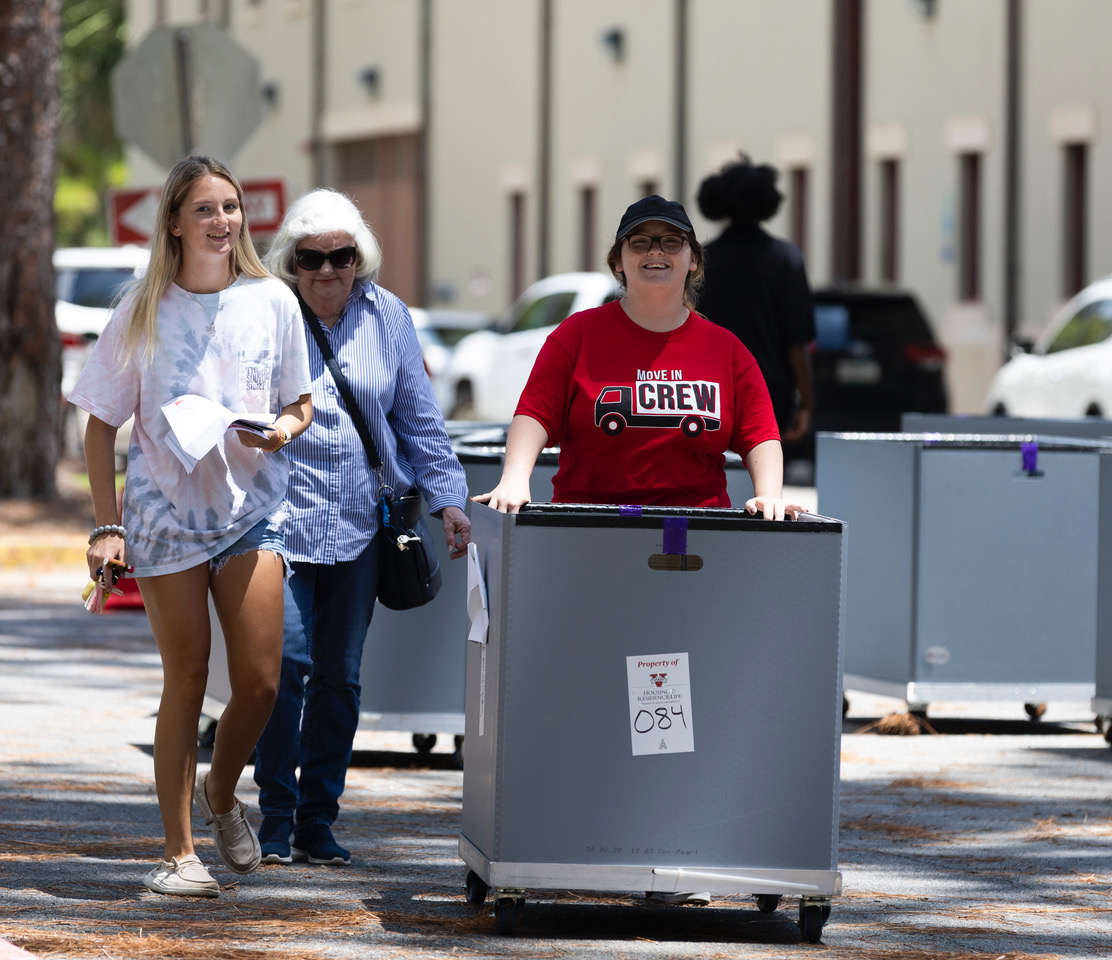 VALDOSTA — Valdosta State University is excited to welcome roughly 2,100 students to their on-campus home away from home during Move-In Days.
Early arrivals — select athletes, campus employees, academic scholars, Blazin' Brigade members, and Air Force Reserve Officer Training Corp Detachment 172 cadets — moved in on Sunday, Aug. 7.
First-year students arrived on campus Tuesday, Aug. 9, and Wednesday, Aug. 10.
Transfer and returning students will move in to their residence halls Aug. 11-14. 
Hundreds of students, faculty, and staff have volunteered to help students and their families move their belongings into their residence hall rooms, a reflection of VSU's commitment to ensuring a high level of customer service throughout the entire week-long move-in process.
There are eight residence halls on VSU's Main Campus — Lowndes Hall, Patterson Hall, Brown Hall, Reade Hall, Centennial Hall, Hopper Hall, Langdale Hall, and Georgia Hall. Patterson Hall is closed this year for renovations. 
Motorists are urged to drive with caution and watch for pedestrians when traveling around the university. 
Fall semester classes start Monday, Aug. 15.
On the Web: 
https://www.valdosta.edu/housing/
Newsroom
Office of Communications Powell Hall West, Suite 1120
Mailing Address
1500 N. Patterson St.
Valdosta, GA 31698
General VSU Information
Office of Communications