February 21, 2022
22-30
Jessica Pope
Communications and Media Relations Coordinator
VSU Presents Self-Love and Compassion Festival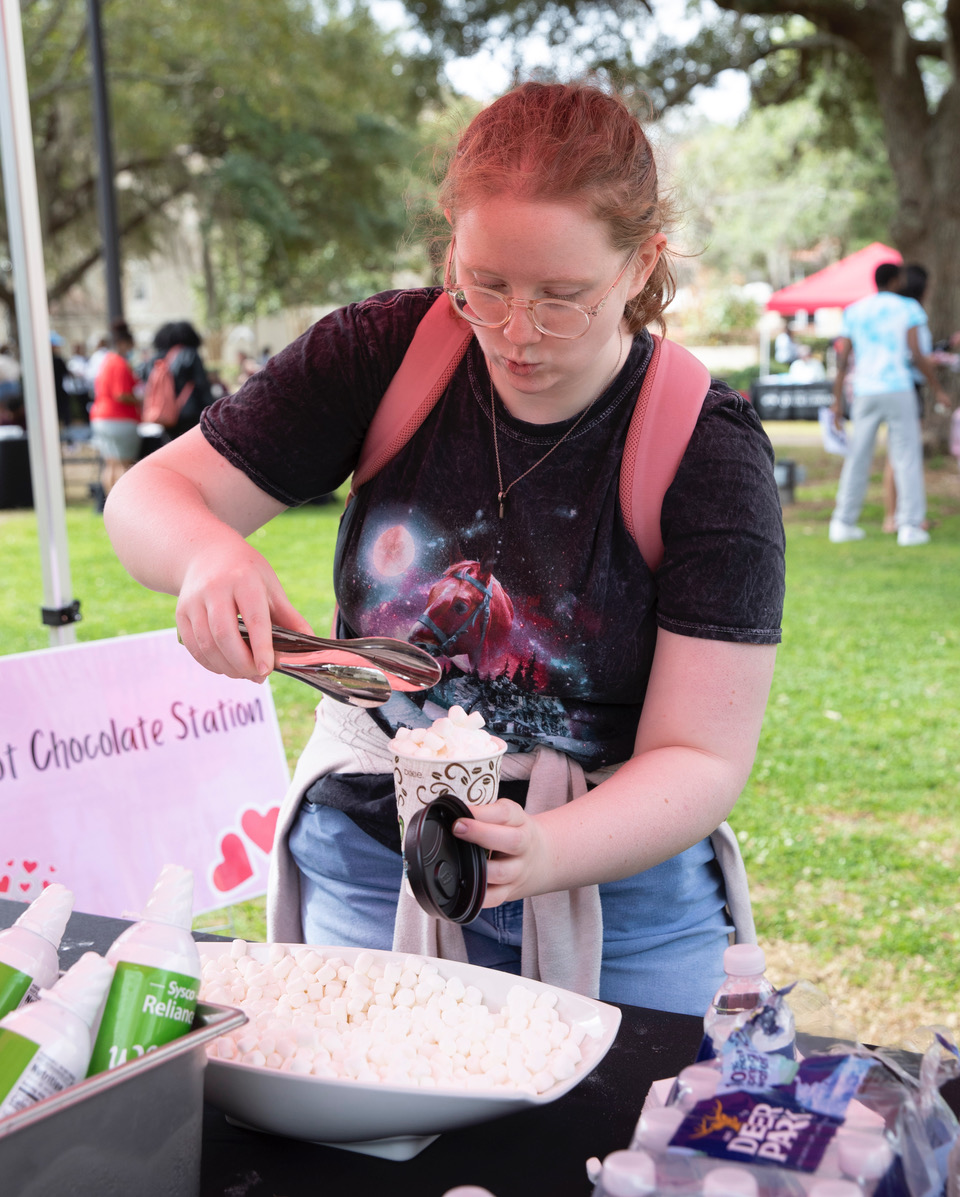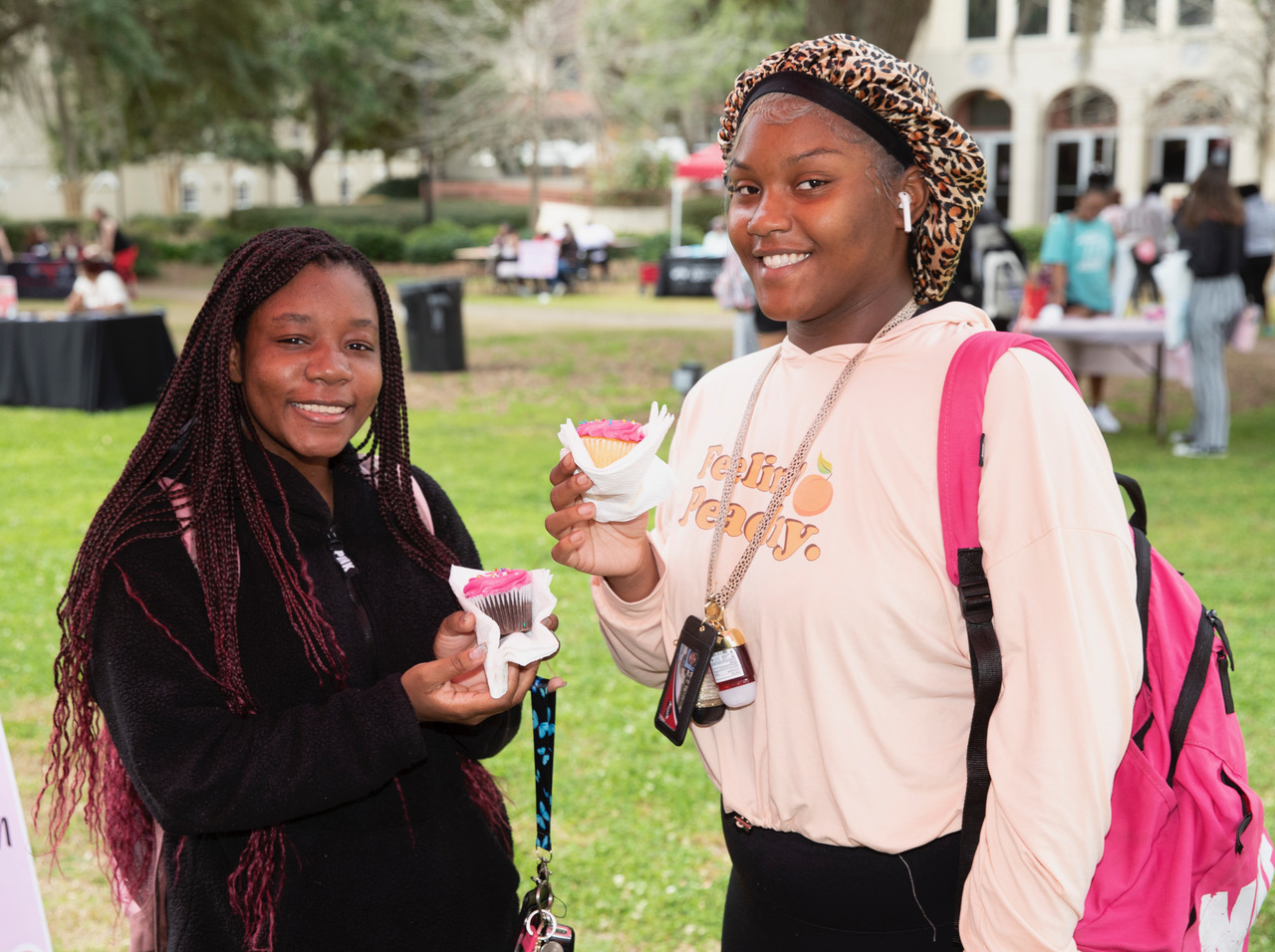 VALDOSTA — Valdosta State University hosted a Self-Love and Compassion Festival last week in Palms Quad. Students took advantage of the unique opportunity to step away from their textbooks, enjoy a bit of sunshine and fresh air, slow down, and have some fun.
Activities included DIY manicures and journal decorating, self-care kits, and meditation and mindfulness sessions. The event also featured a hot chocolate station, sweet treats, and infused water.
The Self-Love and Compassion Festival was presented by VSU's Health Promotions and Wellness, Campus Activities Board, Counseling Center, College Prevention Program, Association of Graduate Students, Academic Support Center, Campus Recreation, Student Government Association, and Pre-Pharmacy Club, as well as Honey Pot the Wax Spot.
Events like the Self-Love and Compassion Festival help students develop the tools needed to better manage their well-being and overall health. Students who learn how to prioritize self-care are better equipped to deal with the demands of collegiate life. They are also more likely to maximize their potential and improve their quality of life, both now and in the future.
Visit https://www.valdosta.edu/student/student-services/counseling-center/ for more information.
Newsroom
Office of Communications Powell Hall West, Suite 1120
Mailing Address
1500 N. Patterson St.
Valdosta, GA 31698
General VSU Information
Office of Communications