June 21, 2021
21-61
Jessica Pope
Communications and Media Relations Coordinator
Jonathan Bridenbaker Shares Research at VSU Colloquium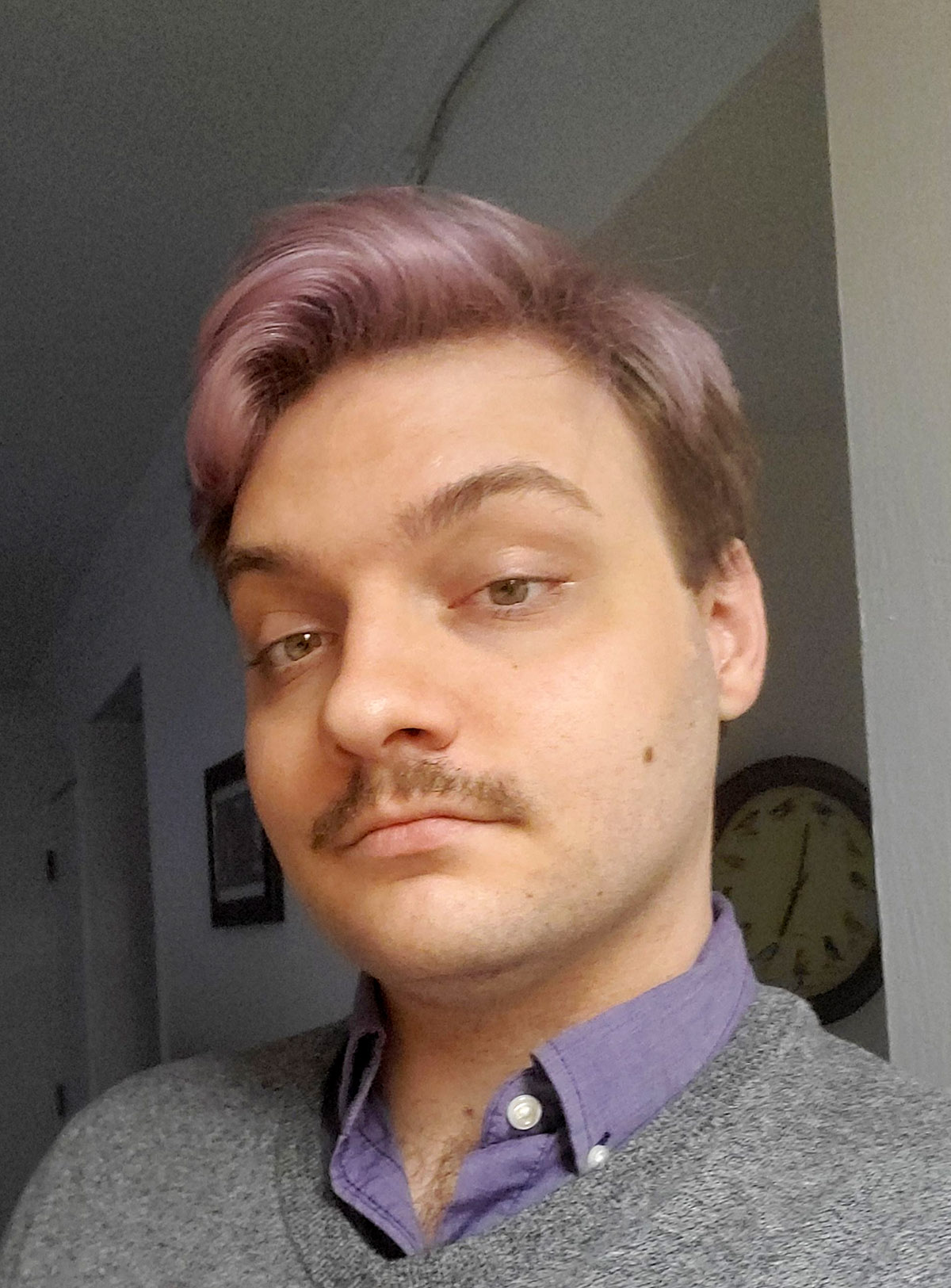 Jonathan Bridenbaker
VALDOSTA — Jonathan E. Bridenbaker of Gulfport, Mississippi, recently presented "Gun Girl: Kaitlin Bennett, Free Speech, and Mythmaking" during Valdosta State University's 2021 Prosper Tsikata Graduate Colloquium.
"This research was a rhetorical criticism of Kaitlin Bennett's demonstration at Ohio University that ended in her being chased off campus and the ensuing backlash in February of 2020," he explained. "From this incident, I utilized Roland Barthes' work on mythmaking to understand how this incident and the way that conservative media outlets covered this event contributed to a mythology of free speech. To list some of my most significant conclusions, free speech, while a legal term in one sense, operated here as a narrative of struggle against censorship and highlighting the partisan lines of what would soon become the fight over 'cancel culture.'"
Bridenbaker conducted this research under the guidance of Dr. Micheal Eaves, a professor in VSU's Department of Communication Arts. This research was also presented at the 2021 Southern States Communication Association Conference.
Bridenbaker came to VSU after earning undergraduate degrees in history and communication studies from the University of Southern Mississippi. He will graduate from VSU with a Master of Arts in Communication this summer and then continue his education at The University of Memphis, where he plans to pursue a Doctor of Philosophy in Communication and then a career in the nonprofit sector or higher education.
As a student at VSU, Bridenbaker served as a graduate assistant and coach for VSU's award-winning Speech and Debate Team. He presented "Lingering Legacies of Psychological Abuse: Reflections from Survivors and Perpetrators" at the 2020 Georgia Communication Association Conference.    
Bridenbaker's supportive family includes fiancée Ashley Crosby, sister Rachel Bridenbaker, dog Lily, and cat Boo.
The Prosper Tsikata Graduate Colloquium features academic presentations by graduate communication majors from VSU's Department of Communication Arts. The annual event is named in memory of Dr. Prosper Yao Tsikata, a beloved assistant professor from Ghana who died in 2018. He was an educator strongly committed to student success, and he was well liked by his students, who frequently described him as a role model.
On the Web:
https://www.valdosta.edu/colleges/arts/communication-arts/
Newsroom
Office of Communications Powell Hall West, Suite 1120
Mailing Address
1500 N. Patterson St.
Valdosta, GA 31698
General VSU Information
Office of Communications