April 26, 2021
21-39
Jessica Pope
Communications and Media Relations Coordinator
VSU Honors Nick Rosatti With Student-Athlete Academic Award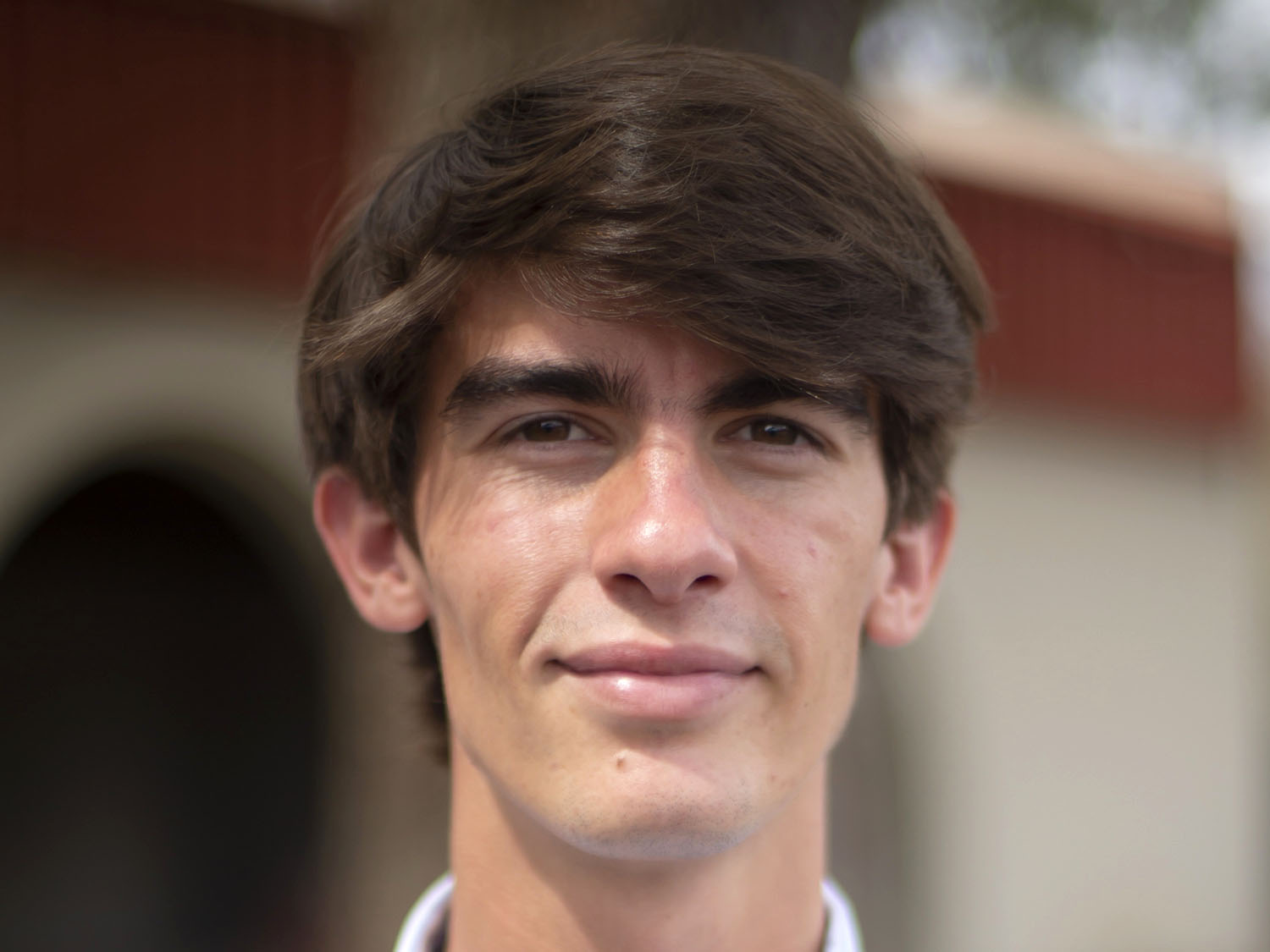 VALDOSTA — Nick M. Rosatti of Hahira, Georgia, is the recipient of the 2021 Student-Athlete Academic Award at Valdosta State University.
"Although I am honored to be recognized for this award, I would posit that this award is a testament of the fortunate opportunities VSU has afforded me," he said. "My quad-faceted experience as a student, instructor, athlete, and coach has granted me invaluable skills that I could not have gotten elsewhere. This award does not hold meaning to me on an intrapersonal level but is more so rooted in the relationships fostered throughout my four functional areas at VSU.
"I owe special thanks to the following individuals at VSU: John Hansen, head tennis coach; Dr. James Archibald, associate professor in the Department of Leadership, Technology, and Workforce Development; Dr. Jamie Workman, assistant professor in the Department of Leadership, Technology, and Workforce Development; Todd and Alice Smoot, cross country team coaches; Beverly Cribbs, coordinator of the Office of First-Year Programs; Herb Reinhard, athletics director; Jennifer Grubbs, associate athletic director and senior woman administrator; Mason Barfield, director of internal operations and compliance for athletics; Debbie Wisenbaker, administrative coordinator for athletics; Mary Frances Hightower, administrative assistant for athletics; Kit Strief, assistant athletic director for communications; Ryan Hogan, director of the Office of Admissions; Irina McClellan, assistant director of the Center for International Programs; Danielle Bacud, international student advisor; and Linda Murray, admissions specialist. I also thank all of my students, teammates, and players who have made my experience possible and allowing me to represent VSU to what I hope is something they can all be proud of."
The Student-Athlete Academic Award is presented to a junior, senior, or graduate student-athlete with the highest grade point average. Ties are not broken. Rosatti is a member of the men's cross country team.
Rosatti will graduate with a Master of Education in Higher Education Leadership during VSU's 231st Commencement at 9 a.m. on Saturday, May 8, at Bazemore-Hyder Stadium. He plans to continue his education in the fall and pursue a Doctor of Education in Leadership at VSU.
"I will continue being an assistant coach with the men's and women's tennis teams," he added. "I have run for VSU's cross country team since Fall 2019 and will exercise my last semester of eligibility in Fall 2021. Finally, as an instructor under the Office of First-Year Programs, I will continue to teach a rotation of courses — Perspectives on Leadership, Keys to College Success, and The Successful College Student. My future will be business as usual except I will teach more classes and be studying at the doctoral level."  
Rosatti hopes to remain at VSU for a very long time. His top career goal "is to serve VSU to the best of my abilities within my functional areas, and I will be grateful for the doors that might open and quick to seize any chance to support VSU's ongoing tradition of excellence."
Rosatti's commitment to academic, athletic, leadership, and service excellence resulted in him earning the Fall 2019 Blazer Award for men's cross country and the Fall 2020 Student-Athlete Academic Spotlight Award. His supportive family includes parents Tony and Elizabeth Rosatti.
On the Web:
https://www.valdosta.edu/colleges/education/
https://vstateblazers.com/
Newsroom
Office of Communications Powell Hall West, Suite 1120
Mailing Address
1500 N. Patterson St.
Valdosta, GA 31698
General VSU Information
Office of Communications