April 23, 2021
21-37
Jessica Pope
Communications and Media Relations Coordinator
VSU Honors Kim Fromkin With American Association of University Women Award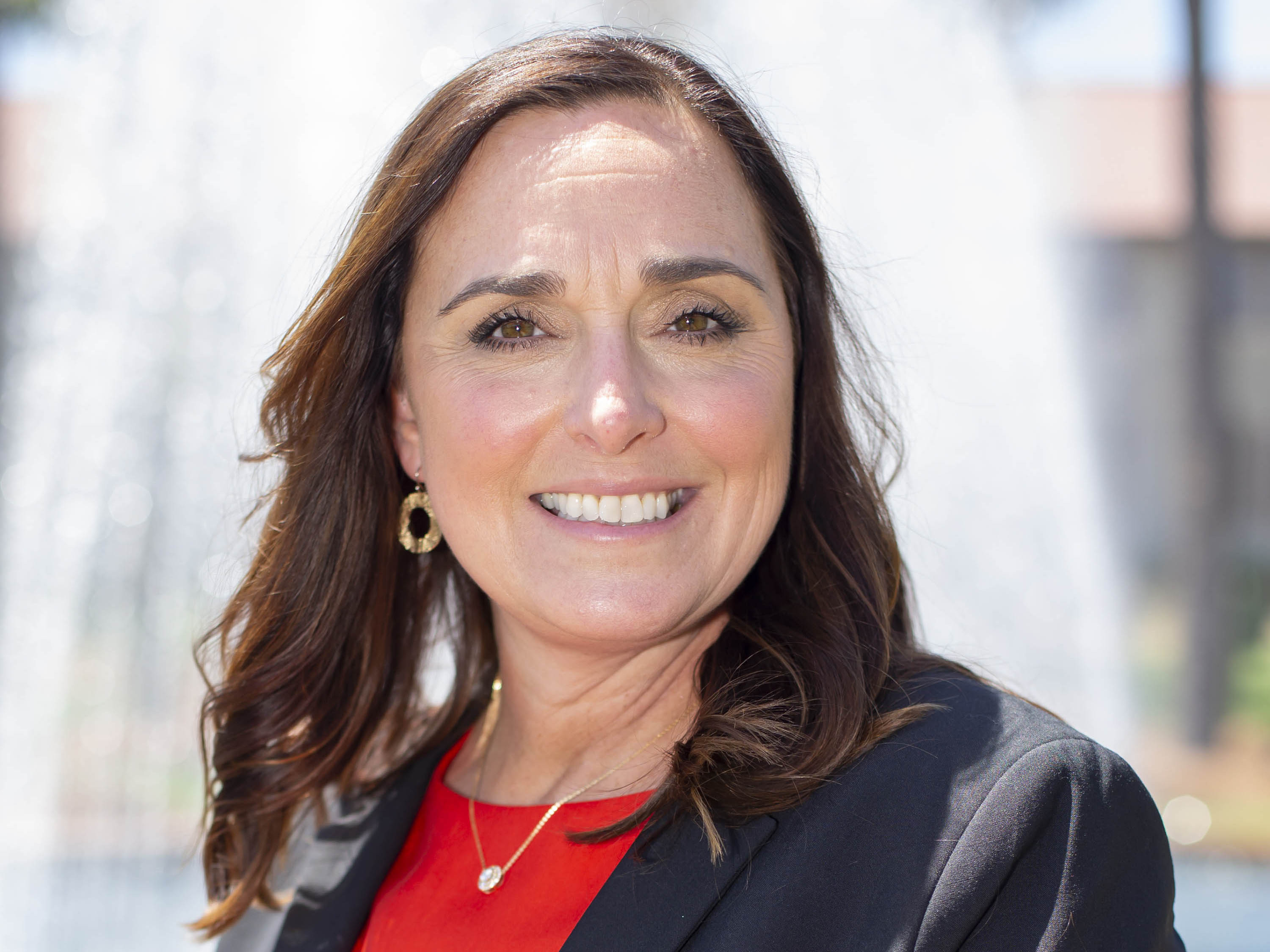 VALDOSTA — Kimberly Christine Fromkin of Thomasville, Georgia, is the recipient of the 2021 American Association of University Women Award at Valdosta State University.
"I am honored to be the recipient of the American Association of University Women Award," she said. "It means a great deal to me because I set out to do something that I was not sure I could manage. Trying to balance being a wife, a mother, a grandmother, and a student was not easy. I had to wear many hats.
"Winning this award has empowered me. I did something for myself. I can only hope that my accomplishments in winning this award will inspire other women, especially mothers, to continue their education and do something for themselves."
The American Association of University Women Award is presented to a female student with a minimum overall grade point average of 3.5 who has demonstrated talents for intellectual growth and leadership through her involvement in clubs, organizations, projects, and/or work experience throughout her time at VSU.
Fromkin will graduate summa cum laude with a Bachelor of Arts in Philosophy and Religious Studies and a concentration in Women's and Gender Studies during VSU's 231st Commencement at 7:30 p.m. on Saturday, May 8, at Bazemore-Hyder Stadium. Her supportive family includes husband Michael J. Fromkin; children Charles J. Fromkin, Christian M. Fromkin, Jacob D. Fromkin, Hannah R. Fromkin, John I. Fromkin, and Joel N. Fromkin; daughters-in-law Amanda Fromkin and Megan Fromkin; and grandchildren C.J. Fromkin and Carson Fromkin.
"After graduation I plan to continue my education with a master's degree and then a doctorate in the field of philosophy and religious studies," she said. "I am applying to Harvard, Vanderbilt, and Arizona State University. My career goal is to become a professor."
As a student at VSU, Fromkin accepted invitations to join Phi Sigma Tau: The International Honor Society for Philosophers and Theta Alpha Kappa: The National Honor Society for Religious Studies and Theology, and she served as a community organizer for VSU's Undergraduate Research Council. Giving back to her community was a priority, and she made sure to find time to support individuals and families in need, particularly the homeless and the incarcerated.
Fromkin took full advantage of research and experiential learning opportunities offered by faculty at VSU. She presented "Native American Education: Before and After the Boarding School Paradigm" at the 2021 National Conference on Undergraduate Research and the 2020 Georgia Undergraduate Research Conference.
She also presented research at VSU's Undergraduate Research Symposium — "Mary, The Mother of God: A Knight of Faith in Kierkegaard's Fear and Trembling" (2021), "Symbolism of God the Mother" (2020), and "Rewriting Jesus as the 'Son' and 'Chosen' of God: A Textual Criticism of John 1:34" (2020). The latter two were published in the VSU Omnino Undergraduate Research Journal.
Fromkin's creative writing — poetry, fiction, and nonfiction — was published 12 times over a three-year period in Southern Regional Technical College's The Inkwell Literary Magazine and VSU's Odradek Literary Journal. She served as editor-in-chief, consultant and contributor, and assistant editor of The Inkwell Magazine during her freshman, sophomore, and junior years.
Fromkin's commitment to academic, research, leadership, and service excellence resulted in her earning repeated Dean's List honors, the 2021 and 2020 Outstanding Student in Religious Studies Award, the 2021 Outstanding Student in Philosophy and Religious Studies Award, and a Best Paper Award at VSU's 2020 Undergraduate Research Symposium. She was named the Spring 2021 President's Award for Academic Excellence recipient for the College of Humanities and Social Sciences, which is presented to the graduating student with the highest grade point average in each of VSU's six colleges.
On the Web:
https://www.valdosta.edu/chss/
Newsroom
Office of Communications Powell Hall West, Suite 1120
Mailing Address
1500 N. Patterson St.
Valdosta, GA 31698
General VSU Information
Office of Communications