November 16, 2020

Jessica Pope
Communications and Media Relations Coordinator
VSU Executive Chef Tim Harley Shares Cornbread Stuffing Recipe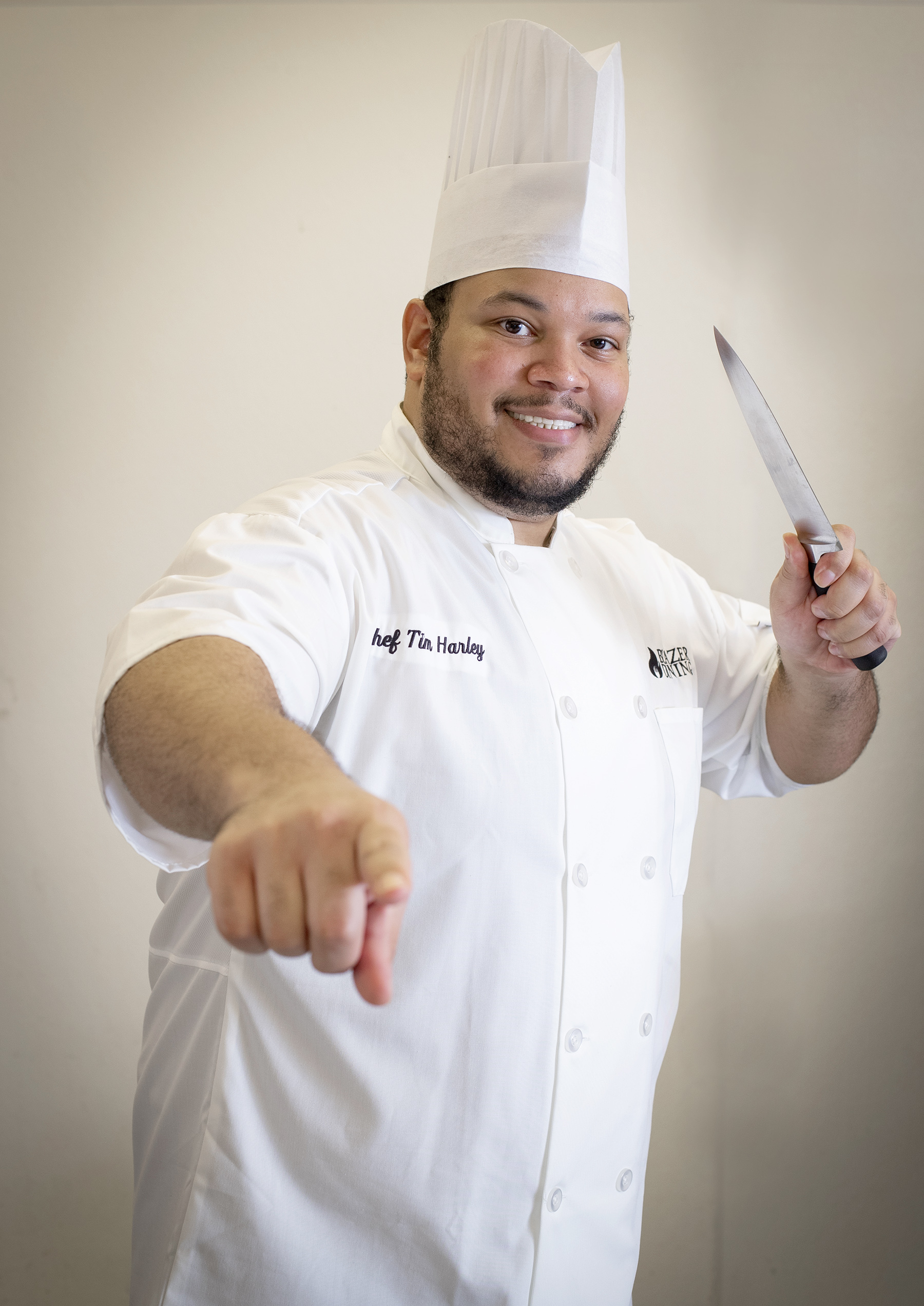 Tim Harley
Tim Harley, Valdosta State University's executive chef since November 2019, shares his recipe for cornbread stuffing just in time for the holidays.
"This recipe is a great alternative to the traditional stuffing recipe," he said. "It's a superb blend of sweet, savory, and rustic flavors."
INGREDIENTS
1 box Jiffy cornbread (prepared according to package directions)
1 can whole berry cranberry sauce
1 tablespoon butter
1 cup diced green bell pepper
1 cup diced onion
½ cup diced celery
1 tablespoon minced garlic
1 pound sausage meat
2 teaspoons ground sage
1 egg
1 cup heavy cream
1 teaspoon salt
1 teaspoon pepper
DIRECTIONS
• Saute the veggies (green bell pepper, onion, celery, and garlic) in butter until the onions are translucent. Set aside.
• In the same pan, cook the sausage meat until crumbly and brown throughout.
• In a small bowl, whisk together the egg and heavy cream. Add the salt, pepper, and sage.
• In a large bowl, crumble the cornbread and mix in the veggies, sausage, and cream mixture.
• Place in a casserole dish and bake at 350 degrees for 20 minutes, or until the top is brown and has a slight crunch.
Newsroom
Office of Communications Powell Hall West, Suite 1120
Mailing Address
1500 N. Patterson St.
Valdosta, GA 31698
General VSU Information
Office of Communications