November 30, 2020

Jessica Pope
Communications and Media Relations Coordinator
Distinguished Alumni, GOLD Honorees Deliver Commencement Address at VSU: MEET JAMES HUGH "JAY" ROBERTS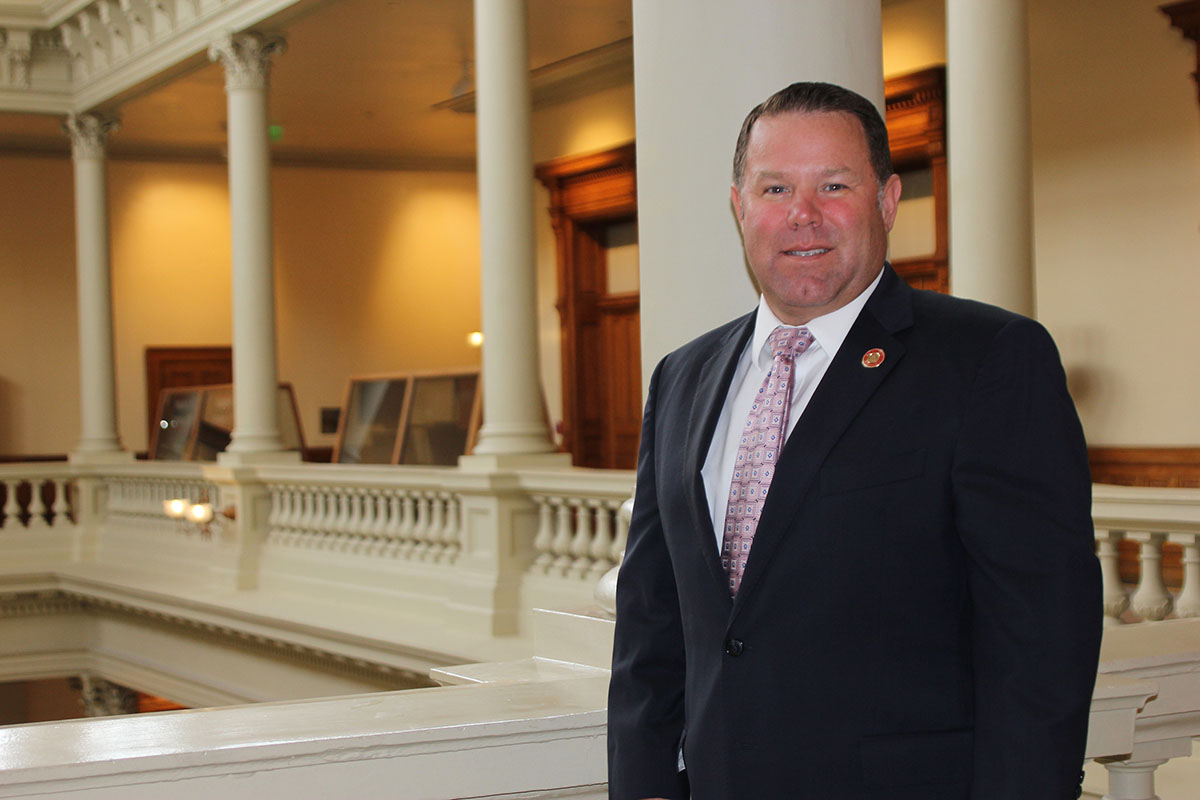 James Hugh "Jay" Roberts
VALDOSTA — Valdosta State University will celebrate its 230th Commencement with a series of four in-person ceremonies — three for undergraduate students and one for graduate students — on Monday, Dec. 14, at Bazemore-Hyder Stadium.
VSU will recognize graduates from the College of Humanities and Social Sciences at 9 a.m.; Harley Langdale Jr. College of Business Administration and College of the Arts at 12:30 p.m.; James L. and Dorothy H. Dewar College of Education and Human Services, College of Science and Mathematics, and College of Nursing and Health Sciences at 4 p.m.; and Graduate School at 7:30 p.m. Graduates from Fall 2020, Spring 2020, and Summer 2020 have been invited to participate.
Instead of the traditional commencement keynote speaker, each ceremony will feature a compilation video message from VSU's 2020 Distinguished Alumni and Graduate of the Last Decade honorees — all of whom are excited to have the opportunity to offer words of encouragement and wisdom to the graduates and to have the privilege of inspiring a new class of creative, conscious, and caring Blazers ready to meet the needs of a changing global society.
JAMES HUGH "JAY" ROBERTS, COLLEGE OF HUMANITIES AND SOCIAL SCIENCES DISTINGUISHED ALUMNUS OF THE YEAR, graduated from VSU with a Bachelor of Science in Criminal Justice in 1993.
VSU: What advice do you have for current and future graduates of VSU?
James Hugh "Jay" Roberts: There have been a lot of people who have sacrificed so you could receive the diploma you are receiving this fall. So don't sit back and do nothing with this great opportunity. Go out and show everyone who sacrificed for you that you earned that sacrifice, and work hard to become successful. There is no limit to your possibilities when you work hard. There are more possibilities available to you today than ever before. Go take full advantage of those possibilities. Congratulations on your hard work.
VSU: When you look back on your time as a student at VSU, what achievements are your biggest points of pride?
James Hugh "Jay" Roberts: I played baseball my junior and senior years. I was voted captain by senior year, and I also won two awards my junior year.
About James Hugh "Jay" Roberts (Professional Biography)
James Hugh "Jay" Roberts serves as a partner at GeorgiaLink Public Affairs Group.
Prior to joining GeorgiaLink, Roberts served District 155 — Irwin, Ben Hill, Tift, Turner, Coffee, Telfair, Wheeler, Wilcox and Jeff Davis counties — in the Georgia House of Representatives from 2003 to 2015.
During his time in the Georgia General Assembly, Roberts was elected as both vice-chairman and chairman of the House Majority Caucus. Former Gov. Sonny Perdue asked him to serve as his administration floor leader, a position he held for two years. The Speaker of the House named him chairman of the House Transportation Committee in 2010, and he held that position for six years. He also served on the Agriculture and Consumer Affairs, Ethics, Economic Development and Tourism, Ways and Means, Appropriations, Rules, Game and Fish, and Transportation committees.
In 2015 Gov. Nathan Deal appointed Roberts to the distinguished position of director of planning for the State of Georgia at the Georgia Department of Transportation. He was tasked with planning the state's transportation projects, including developing and implementing the Statewide Transportation Improvement Program.
Gov. Brian Kemp asked Roberts to serve on his transition team and to continue to serve him as the director of planning for the State of Georgia at the Georgia Department of Transportation.
In September 2019 Roberts joined GeorgiaLink Public Affairs Group. He and his wife, Sarah, a VSU alumna, have two children, and they reside in Irwin County. Their son graduated from VSU in 2014 with a Bachelor of Science in Athletic Training. Their daughter attended VSU for two years before transferring to the University of Georgia.
Newsroom
Office of Communications Powell Hall West, Suite 1120
Mailing Address
1500 N. Patterson St.
Valdosta, GA 31698
General VSU Information
Office of Communications