October 16, 2020
20-189
Jessica Pope
Communications and Media Relations Coordinator
VSU Supports Board of Regents Resolution, Plans More Traditional Class Sessions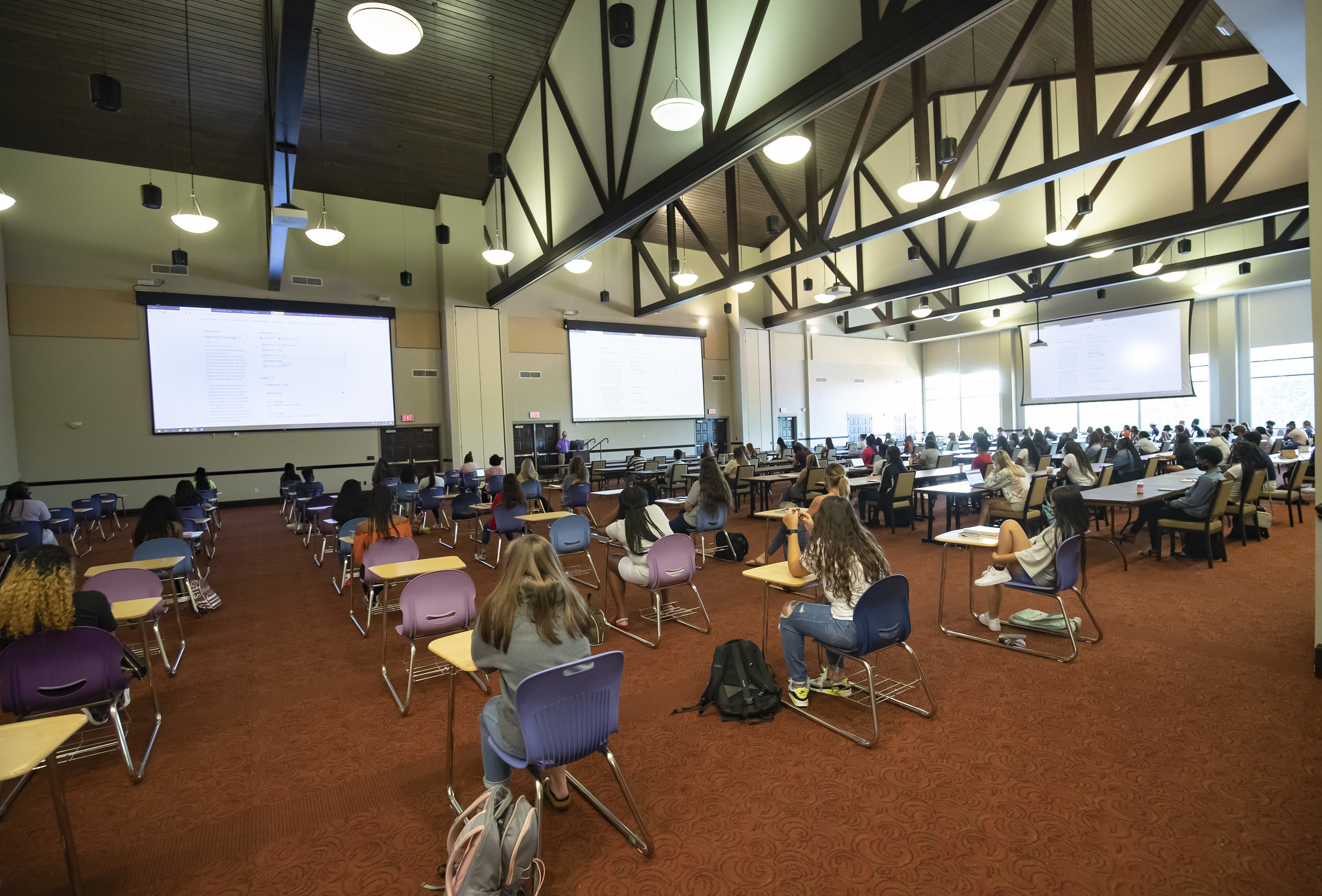 Fall Semester 2020 students attend class in VSU's Student Union Ballroom.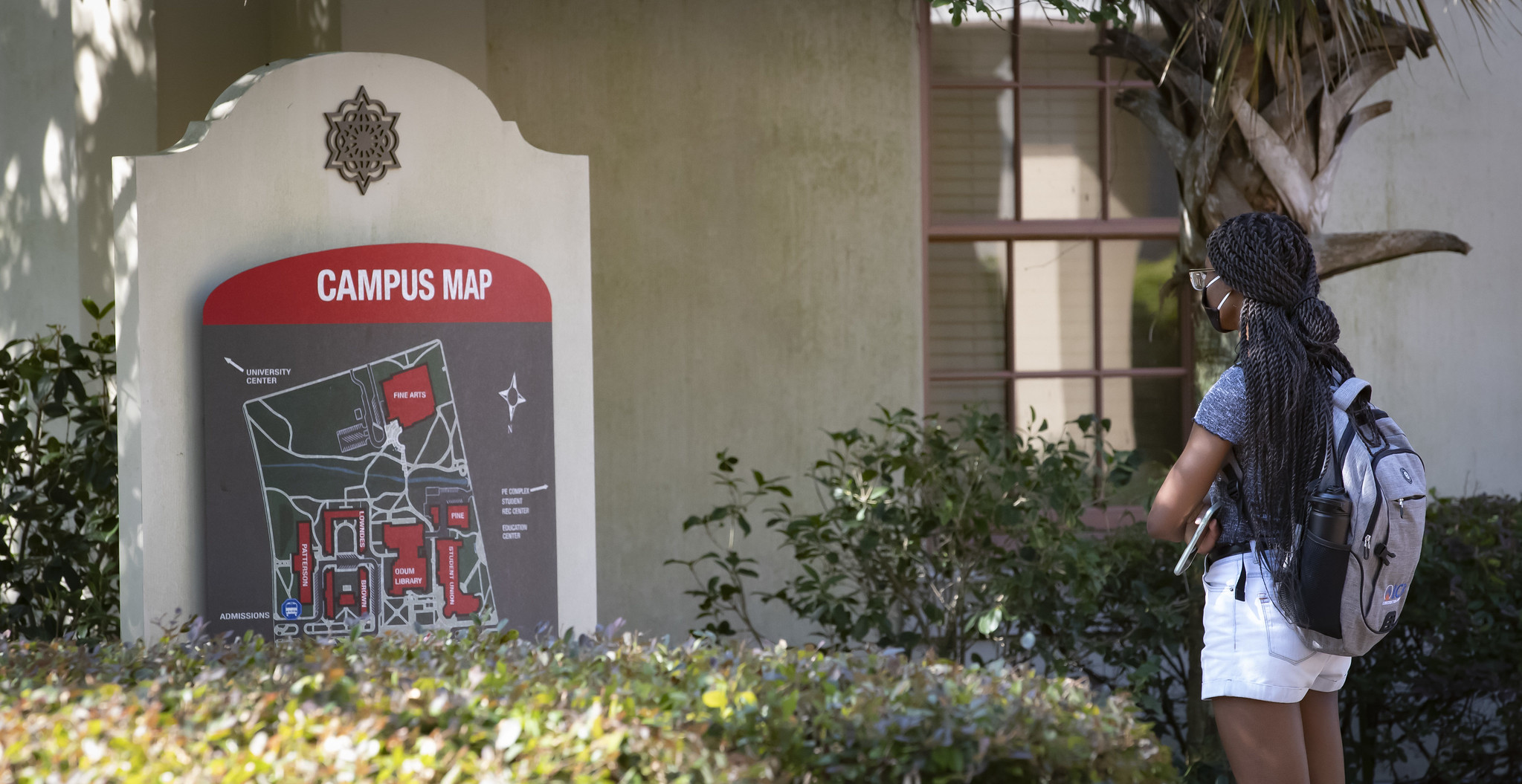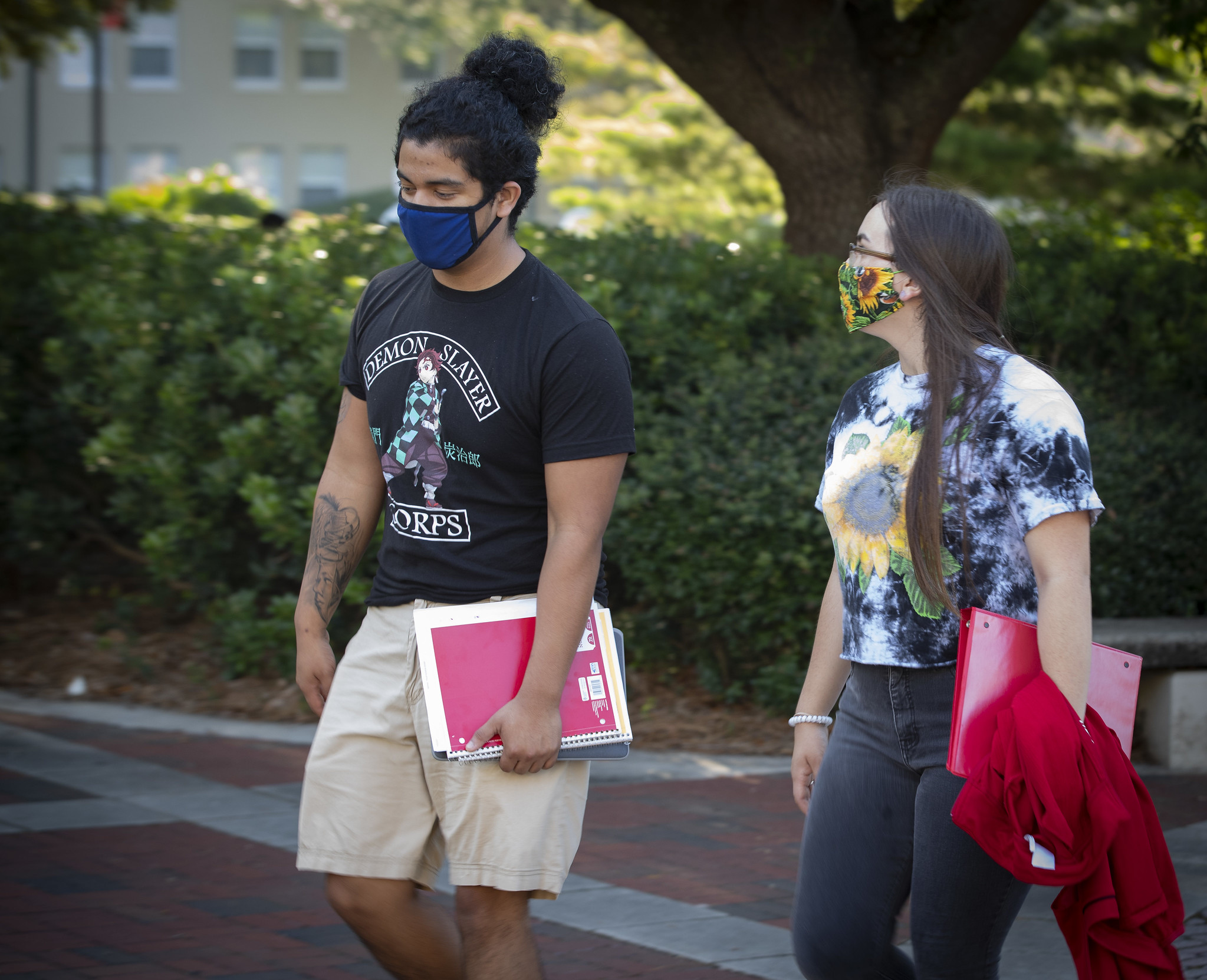 VALDOSTA — With Spring Semester 2021 registration opening on Monday, Oct. 26, Valdosta State University is committed to ensuring students have access to more traditional, face-to-face instructional hours while still following public health guidelines for wearing masks and social distancing.
"…we have the advantage of building these schedules before the registration period begins, rather than retrofitting schedules for social distancing after everyone has already registered," Dr. Robert T. Smith, provost and vice president for Academic Affairs, noted in an email to the university community. "This will result in schedules that are more spread out through the day, in order to take full advantage of our largest spaces."
Spring Semester 2021, Smith shared, will feature more classes that will meet in a traditional, fully face-to-face format.
"Some classes will still need to utilize the HyFlex (hybrid-flexible) modality, where students attend face-to-face on some days and virtually on others," he added. "However, we have worked to arrange these so as to reduce the number of days that students must attend remotely when in a HyFlex class."
For Fall Semester 2020, university officials had to retrofit existing schedules for social distancing since students had already registered for classes during the spring and summer. Since class times could not be altered, the university was not able to make optimal use of its largest spaces, which resulted in the wide usage of the HyFlex modality.
The Board of Regents of the University System of Georgia recently adopted a resolution focused on supporting VSU and its other institutions of higher education as they continue to offer more traditional, face-to-face instructional hours in a manner that promotes the continued health and safety of all students, faculty, staff, and guests.
In the resolution, the Board of Regents reaffirmed its belief that in-person instruction maximizes students' overall wellbeing and mental health. It then encouraged all 26 of its colleges and universities to "maximize safe, in-person instruction; ensure hybrid instruction includes a vast majority of in-person interactive instruction where appropriate and safe; promote transparency in the modality of instruction prior to registration; and collect data on the effectiveness of student engagement and face-to-face interaction with their instructors."
As COVID-19 continues to impact Valdosta-Lowndes County and the rest of the world, VSU students will continue to be required to wear masks covering their nose and mouth inside all campus facilities and outside when social distancing is not possible. University officials will confirm all required safety precautions prior to the start of Spring Semester 2021, which is scheduled to begin on Monday, Jan. 11.  
Smith said VSU's response to the pandemic "has been exemplary," with students, faculty, and staff making a concerted effort to wear masks, social distance, and practice good hand hygiene. He urged the university community to continue to remain vigilant on and off campus.
Newsroom
Office of Communications Powell Hall West, Suite 1120
Mailing Address
1500 N. Patterson St.
Valdosta, GA 31698
General VSU Information
Office of Communications