May 5, 2020
20-42
Jessica Pope
Communications and Media Relations Coordinator
IN THE NEWS: VSU Helps Students with Disabilities Achieve Success in an Online Learning Environment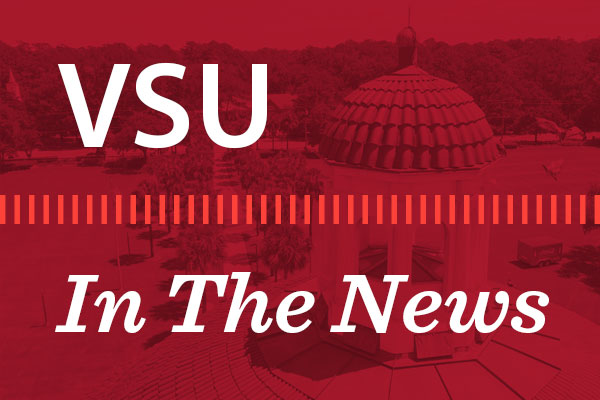 Desiree Carver with The Valdosta Daily Times recently reached out to Valdosta State University to learn more about efforts to help students with disabilities achieve success in an online learning environment every day and especially during the global health crisis. She shared "Exceptional Learning Resumes During Pandemic" on April 19.
Full Story: https://www.valdostadailytimes.com/news/local_news/exceptional-learning-resumes-during-pandemic/article_0dabe30d-e87a-5ee6-b729-92e3a81b0c6b.html
VSU Experts: Rebecca Taylor, director of the VSU Access Office; Laura Byers, coordinator for deaf and hard-of-hearing-services with the VSU Access Office; and Margaret Duncan, accessibility strategist with the VSU Access Office
VSU's Access Office is committed to serving as leaders in removing physical, educational, and other barriers and creating an inclusive and diverse environment. The team accomplishes this goal by collaborating with and motivating students, faculty, staff, and the community so they can ensure that all university classrooms, events, and experiences are seamlessly accessible to all. On the Web: https://www.valdosta.edu/student/disability/
The health of our students, faculty, and staff is our highest priority, and VSU continues to monitor this global situation. Updates are posted at https://www.valdosta.edu/health-advisory/.
Newsroom
Office of Communications Powell Hall West, Suite 1120
Mailing Address
1500 N. Patterson St.
Valdosta, GA 31698
General VSU Information
Office of Communications