March 28, 2018
18-74
Jessica Pope
Communications and Media Relations Coordinator
VSU Takes Back the Night April 3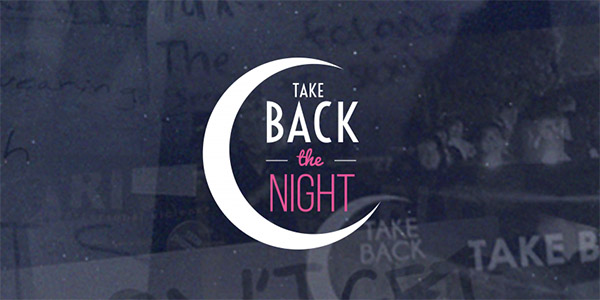 According to the National Sexual Violence Resource Center:
• Twenty to 25 percent of college women and 15 percent of college men are victims of forced sex during their time in college.
• More than 90 percent of sexual assault victims on college campuses do not report the assault.
• Twenty-seven percent of college women have experienced some form of unwanted sexual contact.
• Nearly two thirds of college students experience sexual harassment.
VALDOSTA — Believing that no one should fear the night, or the day, Valdosta State University will Take Back the Night at 7 p.m. on Tuesday, April 3, in the Student Union Ballroom.
Faculty, staff, students, alumni, retirees, and friends of Blazer Nation are invited to attend and help shatter the silence and stop the violence by standing up and speaking out.
Take Back the Night will feature nationally renowned author and dating expert Mike Domitrz, founder of The Date Safe Project, discussing consent, respect in relationships, bystander intervention, and sexual assault. His blunt, thought-provoking, and entertaining approach has helped university students across the nation develop better dating and communication skills, tackle hard-hitting emotions and societal problems, and discover the tools to fun and healthy intimacy. He promises to be sincere and honest with attendees from all cultures, backgrounds, sexual orientations, and diverse populations.
Domitrz's 2016 book — "Can I Kiss You?" — addresses the realities of relationships and sexual intimacy. While most people simply "make their move" with a partner, he reveals why asking first makes all the difference. His candid advice, real-life scenarios, and helpful strategies are changing the way people of all ages approach relationships while adding romance and building respect for all partners.
Take Back the Night's history dates back at least half a century, to a time when women from many European countries gathered as a tribunal council to discuss safety when walking down public streets. The movement found its way to the United States in the 1970s, again emerging from a desire to make the streets a safe place at night. In 1973 protesters spoke out against pornography in San Francisco, Calif., and the murdering of women of color in Los Angeles, Calif., according to the Take Back the Night Foundation. Two years later, a march was held in Philadelphia, Pa., after the murder of Susan Alexander Speeth, a microbiologist who was stabbed to death while walking home alone.
Today, Take Back the Night focuses on ending sexual assault, domestic violence, dating violence, sexual abuse, and all other forms of sexual violence. While some events are women-only, many others, such as the event at VSU, include men as victims, bystanders, and supporters.
VSU's Take Back the Night is sponsored by VSU's Counseling Center, Campus Recreation, Housing and Residence Life, and Relationship and Sexual Violence Prevention Task Force, as well as The Haven, a nonprofit organization that provides 24-hour emergency temporary shelter and services to victims of domestic violence and sexual assault in nine South Georgia counties.
April is Sexual Assault Awareness Month, and Take Back the Night is part of VSU's ongoing initiative to end sexual violence on college and university campuses and beyond by getting everyone — administrators, faculty, staff, students, visitors, friends, neighbors, alumni — involved in creating safer campuses and communities.
"Embrace Your Voice" is this year's national theme. The focus is on empowering everyone to use their words to promote safety, respect, and equality and stop sexual violence before it happens. 
Contact Chelsea Holcombe, coordinator for Campus Recreation at cwells@valdosta.edu or (229) 333-5898 to learn more.
On the Web:
http://www.nsvrc.org
http://www.valdosta.edu/student/health-promotions/welcome.php
http://takebackthenight.org
http://valdostahaven.org
https://www.datesafeproject.org/
Newsroom
Office of Communications Powell Hall West, Suite 1120
Mailing Address
1500 N. Patterson St.
Valdosta, GA 31698
General VSU Information
Office of Communications