VSU Discusses Public Library Desegregation in the South April 12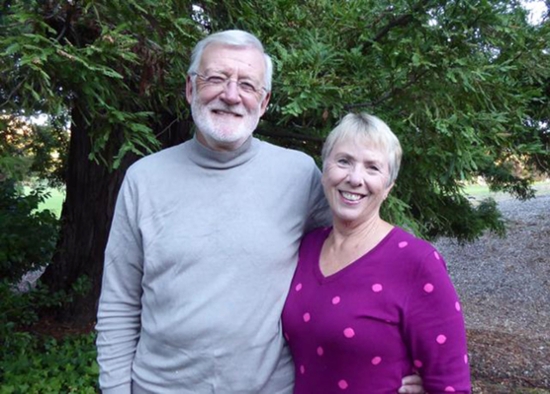 Wayne and Shirley Wiegand
VALDOSTA — Valdosta State University will host a book talk with Dr. Wayne A. Wiegand, co-author of "The Desegregation of Public Libraries in the Jim Crow South: Civil Rights and Local Activism," at 2 p.m. on Thursday, April 12, in the Odum Library Auditorium. The event is free of charge and open to students, faculty, staff, alumni, retirees, and friends of the university.
Wiegand's book, written with his wife, Shirley, and due out in April, chronicles the fight to racially integrate public libraries in a time when segregation was backed by law. He will discuss the book and answer questions from the audience. The event is sponsored by VSU Archives and Special Collections and the Department of Library and Information Studies.
"Libraries have a reputation of being very liberal and taking hard stands on things like inclusivity and access for all," said Deborah Davis, director of VSU Archives and Special Collections. "People think librarians were fighting for desegregation of public libraries, but they weren't. It was the local activists, rather than the library profession, that brought about desegregation. Wiegand's book celebrates those activists.
"Looking back at the history of desegregation is important because it shows us what people had to go through to get to something that we take for granted now."
"It's a piece of history that we don't want to lose," said Dr. Linda Most, head of VSU's  Department of Library and Information Studies. "Public libraries, like schools, restrooms, and every other cultural institution, were at the center of an intense fight to gain equal access for all, regardless of skin color."
Dr. Wayne A. Wiegand is known as one of the most renowned scholars of library history in North America. He is a retired F. William Summers professor of library and information studies at Florida State University and former director of the Florida Book Awards. As author and editor of many books, including "Irrepressible Reformer: A Biography of Melvil Dewey," and more than 100 scholarly articles, he is often referred to as the "dean of American library historians." In 2008 he was awarded a National Endowment for the Humanities fellowship, which supported research on his recently published book, "Part of Our Lives: A People's History of the American Public Library." 
Shirley A. Wiegand is a retired professor of law at Marquette University Law School. She also taught at the University of Oklahoma from 1988 to 1995 and Florida A&M University from 2001 to 2008. She is the author of several scholarly articles and two books, including "Books on Trial: Red Scare in the Heartland," which she co-authored with her husband. She appeared in the documentary "Anita" and was portrayed in the HBO movie "Confirmation" for the role she played during the 1991 Senate hearings to confirm Clarence Thomas to the United States Supreme Court. At the time, she and Anita Hill were colleagues and close friends, and Shirley traveled to Washington with her for the hearings. They remain friends today. 
The Odum Library Auditorium is located on the first floor of the library.
Contact Deborah Davis at (229) 333-7150 or dsdavis@valdosta.edu to learn more.
Newsroom
Office of Communications Powell Hall West, Suite 1120
Mailing Address
1500 N. Patterson St.
Valdosta, GA 31698
General VSU Information
Office of Communications