VSU Explores the Life-Changing Power of Dance Oct. 12-15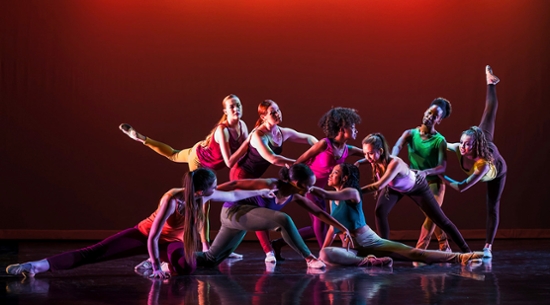 Valdosta State University Theatre and Dance will present "Connect/Kinect: The Annual Dance Concert" Oct. 12-15 in Sawyer Theatre.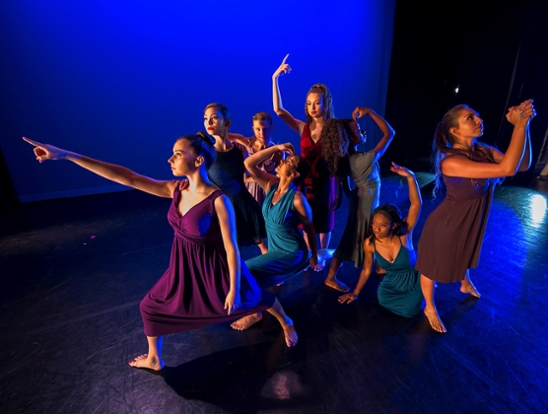 VALDOSTA — Valdosta State University Theatre and Dance will present "Connect/Kinect: The Annual Dance Concert" Oct. 12-15 in Sawyer Theatre. Tickets are on sale now.
Performed by the VSU Repertory Dancers, "Connect/Kinect" is a seven-piece, two-act concert that explores how dance and movement unite people. The word "kinect" is derived from kinesics, which is the study of body movement and gesture as non-verbal communication.
"Every piece deals with a connection of some kind," said Sarah Wildes Arnett, a professor of dance who choreographed the concert along with fellow dance faculty Melissa Pihos and Geoffrey Reynolds. "One piece focuses on connecting humanity to its past. Another looks at the ways we remember things and how we connect to other people in those memories. Another examines the connection people have to nature."
The concert features a wide range of dance styles, including ballet, modern, contemporary, and tap. Some pieces experiment with atypical pairings of these styles, such as one number that combines contemporary and tap.
Many of the music selections are also unconventional, including songs by The Beatles, Bob Dylan, and Jimi Hendrix. Inspirations for each piece range from the history of the Greek island of Cyprus to the Vietnam Veterans Memorial Wall in Washington, D.C.
"People will find moments to laugh and be entertained, while other moments will push them to think about serious issues as well as their own humanity," Arnett said.
The dancers describe the concert as "intense and thought-provoking" but also "colorful and funny."
"It accommodates many different tastes and interests," said Stefan Daniely, a dance major from Warner Robins, Georgia. "I hope the audience leaves with a warm heart and in awe of what VSU dancers have to offer."
"Connect/Kinect: The Annual Dance Concert" is presented with an intermission. Performances will be held at 7:30 p.m. Thursday, Oct. 12, through Saturday Oct. 14, and at 3 p.m. Sunday, Oct. 15.
Individual tickets for "Connect/Kinect" are $17 for adults, $16 for senior citizens, $13 for children and non-VSU students, and free for all VSU students with a valid 1Card. Tickets for groups of 10 or more people are $12 per person.
Tickets may be reserved by calling the VSU Theatre and Dance Box Office at (229) 333-5973 between the hours of 2 p.m. and 5 p.m. Monday through Saturday or by visiting www.ticketreturn.com 24 hours a day, seven days a week.
The VSU Theatre and Dance Box Office is located on the first floor of the Fine Arts Building, at the intersection of Oak Street and Brookwood Drive, and may be reached by calling (229) 333-5973. Sawyer Theatre is located on the first floor.
VSU Theatre and Dance is committed to fostering excellence within its theatre performance, theatre production, theatre management, musical theatre, and dance programs while also contributing to the lifelong learning and cultural development of the citizens of South Georgia, North Florida, and beyond. Its 2017-2018 performance season continues throughout the fall and spring semesters with "The Imaginary Invalid," "Planets View From The Hubble Space Telescope," "Book of Days," and "All Shook Up."
Please contact Sarah Wildes Arnett at (229) 253-2914 or swarnett@valdosta.edu to learn more.
On the Web:
https://www.valdosta.edu/colleges/arts/communication-arts/box-office/season.php
General VSU Information
Office of Communications
Campus Address
Office of Communications Powell Hall West, Suite 1120
Mailing Address
1500 N. Patterson St.
Valdosta, GA 31698