September 13, 2017
17-215
Dr. Kathleen Lowney Honored with Presidential Excellence Award for Scholarship of Teaching and Learning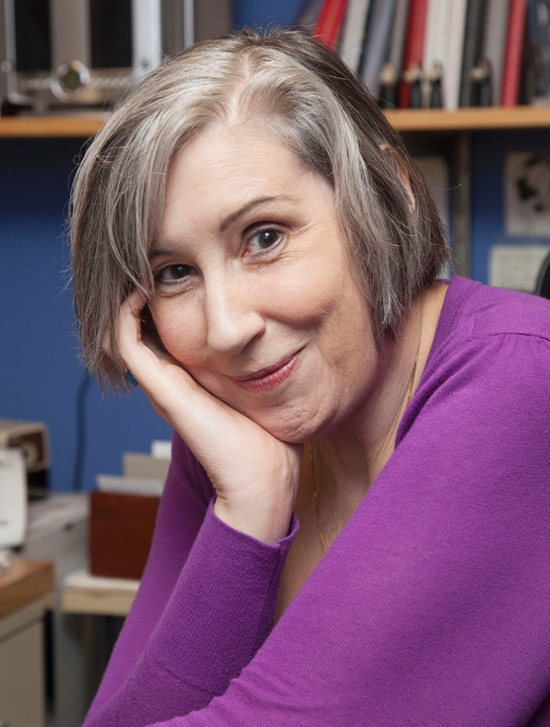 Dr. Kathleen S. Lowney
VALDOSTA — Dr. Kathleen S. Lowney is the recipient of Valdosta State University's 2017 Presidential Excellence Award for Scholarship of Teaching and Learning (SoTL).
The Presidential Excellence Award for Scholarship of Teaching and Learning recognizes a faculty member who produces innovative scholarly work on the science of teaching and learning. Lowney, a professor of sociology, was chosen for regularly contributing new questions and knowledge on student learning and instructional conditions.
"SoTL is studying your own classroom to find what works pedagogically and what doesn't and then sharing that with other people through publications and talks," said Lowney, who has been teaching at VSU since 1987. "It plants seeds for ways to reach students and to figure out how students learn so that we're assessing them in the most effective ways.
"Teaching students is great and I love it, but helping others to find their teaching style so that they can go and impact other students is, in a way, even more near and dear to my heart. The Presidential Excellence Award means a lot, especially since I'm retiring in May."
Lowney's first clear step into SoTL research took place in 1998, when the journal Teaching Sociology published her article "Reducing 'Theory Anxiety' Through Puzzles." The article discussed using children's puzzles to effectively illustrate how sociological theory is a frame or a border.
"While that was not my first pedagogical presentation, that article became one of my best known works and one of the journal's most cited articles," Lowney said. "Sharing that pedagogical success changed the trajectory of my career. I realized how important it was to examine my class data in order to learn to become a better teacher in every course I taught."
Throughout her 30-year career, Lowney has kept a diary with information on every class she has taught.
"After every single class, I write about what worked, what didn't, the tweaks I made to examples, active learning activities I used, and the concepts students struggled with the most," Lowney said. "Then, as I construct my syllabus for the next semester, I pull out the diaries for that class and immerse myself, contemplating what would be the best way to change the class in order to better facilitate my students' learning."
To date, Lowney has made 72 scholarly presentations, 36 of them focused on SoTL. She has been invited to present her innovations in teaching at regional, state, and national conferences.
Of her 44 peer-reviewed publications, 19 of them have been SoTL-based. This includes two of her five books.
Lowney is the co-author with Dr. Maxine Atkinson of In the Trenches: Teaching and Learning Sociology, a W.W. Norton book that is a mix of SoTL-based research and personal stories. Norton gives out the book for free when instructors purchase any sociology text.
"Dr. Lowney embodies all the qualities of a superior teacher," said Dr. Darrell Ross, head of the Department of Sociology, Anthropology, and Criminal Justice. "She compels students to actively participate in their own discovery of knowledge. Complimentary to her superior teaching is Dr. Lowney's quest for obtaining new knowledge through the discovery of innovative research, which distinguishes her from others."
In addition to being published in Teaching Sociology, the American Sociological Association's sole pedagogical journal, Lowney served as the publication's editor from 2009 to 2013.
In 2011, Lowney served as chairwoman of a VSU committee tasked with looking for ways to strengthen teaching on campus. The result was The IDEA (Innovative Design for Enhancing the Academy) Center, a teaching and learning facility for faculty and staff.
When the center opened in 2013, Lowney served as its first scholar in residence. In that capacity, she created the programming for The IDEA Center, including 12 teaching circles on various topics; three faculty writing groups; 10 teaching workshops for the semester; and 10 SoTL grants for faculty to innovate in their classroom, collect data, and analyze the results.
Lowney coached more than 65 faculty members during her three years as scholar in residence. Although she's transitioned out of that leadership role, she served as an IDEA Center scholar until May 2017 and continues to coach faculty.
"The IDEA Center remains a dynamic campus entity with an ever-expanding mission and reach," said Connie Richards, dean of the College of Arts and Sciences. "Its success is driven by the momentum of Dr. Lowney's original vision and commitment.
"She is truly a teacher who has made a difference in the lives of thousands of students, but her legacy as a teacher and scholar who cares deeply about how well students learn will continue to impact teachers who use her instruction methods."
In 2016, Lowney was named Georgia Sociologist of the Year by the Georgia Sociological Association (ASA). In 2015, she received the Hans O. Mauksch Award for Distinguished Contributions to Undergraduate Sociology, presented by the ASA's Section on Teaching and Learning. She is the recipient of the ASA's 2014 Distinguished Contributions to Teaching Award. She also received the 2012 Felton Jenkins Jr. Hall of Fame Faculty Award for the University System of Georgia. In 2011, she won VSU's Excellence in Teaching Award.
Lowney holds a double Bachelor of Arts in sociology and comparative religion from the University of Washington, as well as a Master of Philosophy and Doctor of Philosophy in religion and society from Drew University in New Jersey.
Lowney's research as a sociologist has been an eclectic mix. She has studied everything from Unification Church/the "Moonies" to teen Satanism to kudzu as a social problem to the WWE and how wrestling mirrors the culture wars. Currently, she is researching how the media portrays nurses who are serial killers of their patients.
Each year, VSU continues its tradition of honoring faculty excellence with five awards recognizing the diverse talents and contributions of its innovative and active faculty. Awards are given for excellence in teaching, research, service, online teaching, and scholarship of teaching and learning. The 2017-2018 recipients were publicly recognized at the fall convocation and received a monetary prize of $1,000.
On the Web:
https://www.valdosta.edu/academics/academic-affairs/presidential-excellence-awards.php
https://www.valdosta.edu/colleges/arts-sciences/
http://www.valdosta.edu/colleges/arts-sciences/sacj/
General VSU Information
Office of Communications
Campus Address
Office of Communications Powell Hall West, Suite 1120
Mailing Address
1500 N. Patterson St.
Valdosta, GA 31698