Darla Dunning Becomes First VSU Student to Win National Sports Writing Contest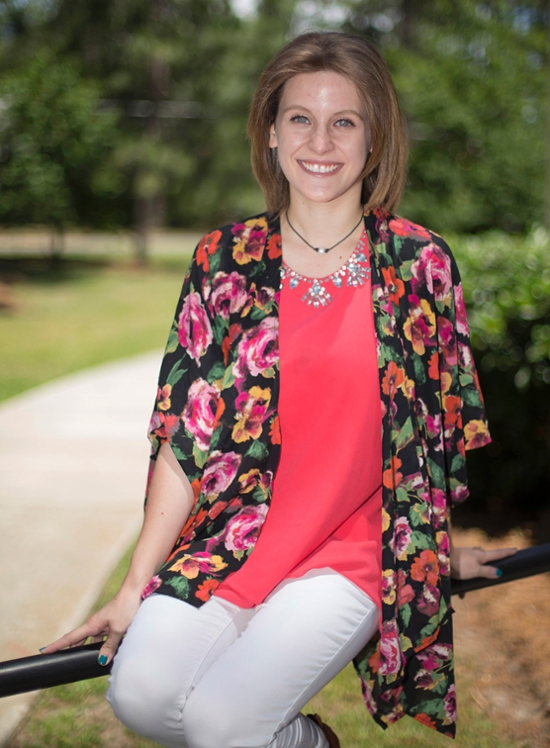 Darla Dunning
VALDOSTA — Valdosta State University's Darla Dunning won the 2017 Jim Murray Memorial Foundation Sports Writing Contest, beating out top collegiate journalists from across the country to claim one of five $5,000 scholarships.
Dunning, a 21-year-old English major with a concentration in journalism, is the first VSU student to ever win the national competition. She won the contest at the VSU level earlier this year.
"When they called me and told me that I had won, I was in shock," she said. "It is an honor to be selected because I admire Jim Murray's work in the journalism field."
The Jim Murray Memorial Foundation (JMMF) was created to perpetuate the legacy of Los Angeles Times Pulitzer Prize-winning sports columnist Jim Murray through a national essay competition for college journalism students. The JMMF, established in 1999 after Murray's death by his wife, Linda McCoy-Murray, funds the yearly writing contest.
The applicants were required to write a sports story in the style of the renowned writer, who is remembered for his humor, hyperbole, and one-liners.
Dunning's winning article focuses on homegrown football star Malcolm Mitchell, a Valdosta High School graduate who went on to earn a Bachelor of Arts in communication studies from the University of Georgia (UGA) and now plays wide receiver for the New England Patriots.
Mitchell found success on the football field as a student at UGA but faced difficulties in the classroom due to his below average reading level. After sustaining a torn anterior cruciate ligament during his junior year, he started spending time at a local bookstore and discovered a passion for reading.
He published his first children's book, "The Magician's Hat," in 2015 and started Read with Malcolm, a nonprofit foundation that inspires children to read.
"Malcolm is such an inspiring football player for all ages, especially children," Dunning said. "He is only 24 years old and has accomplished so much already. I think the judges liked my piece on Malcolm because it showed he was motivated to excel in his education as well as on the athletic field."
Dr. Ted Geltner, associate professor in VSU's Department of English and editorial adviser for The Spectator, said Dunning competed against students from many of the most prestigious journalism institutions in the United States.
"She's a talented, diligent writer, and with this award she has brought great honor to VSU's journalism program," he said.
In addition to the scholarship money, Dunning's prize includes an all-expenses-paid trip to Los Angeles at the end of September, where she will be honored at the JMMF awards dinner alongside the other Murray Scholars.
Born and raised in Valdosta, Dunning serves as editor-in-chief for On Tap, VSU's general interest magazine, and content editor of The Spectator, VSU's independent student newspaper. She previously served as assistant opinions editor for The Spectator. She is president of Sigma Alpha Chi, the oldest honor society at VSU, and a member of the Alpha Alpha Epsilon chapter of Sigma Tau Delta International English Honor Society.
A regular on the Dean's List, Dunning is the recipient of the 2016-2017 Georgia Press Educational Foundation Scholarship. She earned a certificate in Multimedia Basics from the Poynter Institute and completed training at a managing seminar for college news editors at UGA this past summer.
Dunning works as an intern for the City of Valdosta's Public Information Office and tutors at VSU's Student Success Center.
Dunning expects to graduate in May 2018 with a Bachelor of Arts in English with an emphasis in journalism. She would like to earn a Master of Arts in print journalism. She is the daughter of Paul and Laura Dunning.  
On the Web:
http://www.valdosta.edu/colleges/arts-sciences/
www.jimmurrayfoundation.org
https://www.readwithmalcolm.com/
General VSU Information
Office of Communications
Campus Address
Office of Communications Powell Hall West, Suite 1120
Mailing Address
1500 N. Patterson St.
Valdosta, GA 31698