August 3, 2016
16-207
Jessica Pope
Communications and Media Relations Coordinator
VSU Kicks Off New Academic Year With Annual Convocation Aug. 8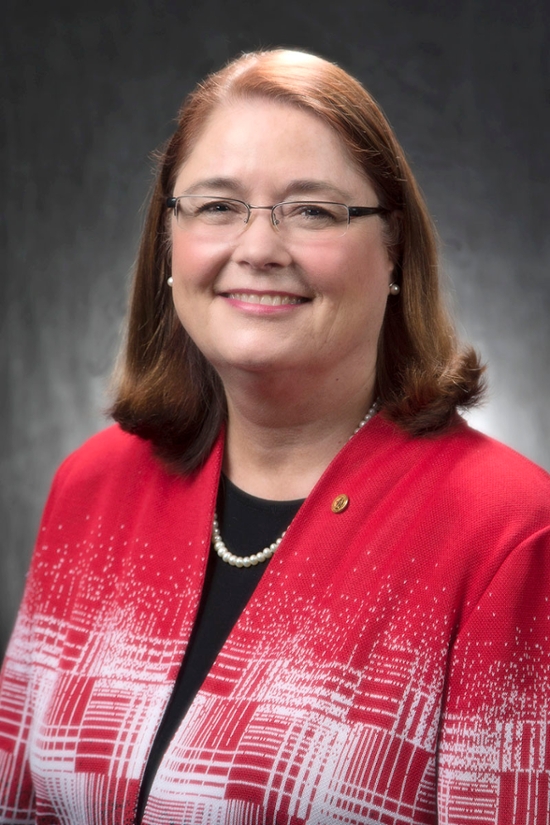 Dr. Kelli R. Brown, interim president of Valdosta State University
VALDOSTA — Valdosta State University's 2016 Convocation will be held at 10 a.m. on Monday, Aug. 8, in Whitehead Auditorium.
As the university community comes together to kick off another year of academic, creative, athletic, and service excellence, Dr. Kelli R. Brown, interim president, will discuss advancing student success now and in the future. She will also celebrate the university's numerous accomplishments from the previous academic year.
All faculty and staff are encouraged to attend; alumni and friends of the university are also welcome. 
Seating is limited and available on a first-come, first-served basis.
Convocation may be viewed live online at www.valdosta.edu by clicking on the link in the image at the top of the page.
Whitehead Auditorium is located on the first floor of the VSU Fine Arts Building, at the intersection of Brookwood Drive and Oak Street.
Upcoming Events:
• Freshmen will move in on Tuesday, Aug. 9, and Wednesday, Aug. 10.
• A special convocation for first-year students will be held from 9 a.m. to 10 a.m. on Thursday, Aug. 11, in the P.E. Complex.
• Upperclassmen will move in on Friday, Aug. 12.  
• A special colloquium for Honors College students will be held at 2 p.m. on Friday, Aug. 12, in Powell Hall Auditorium.
• Classes begin Monday, Aug. 15.
Newsroom
Office of Communications Powell Hall West, Suite 1120
Mailing Address
1500 N. Patterson St.
Valdosta, GA 31698
General VSU Information
Office of Communications