July 12, 2016
16-203
Jessica Pope
Communications and Media Relations Coordinator
Jamie Tanner Named Chairman of CUPA-HR's Southern Region Board of Directors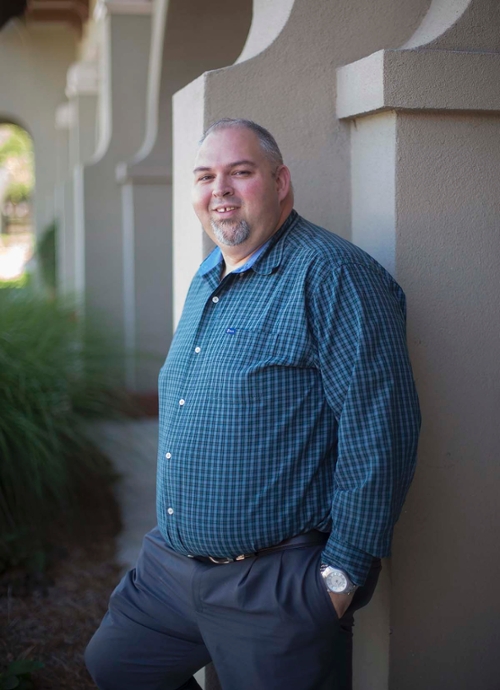 Jamie Tanner
VALDOSTA — Valdosta State University's Jamie Tanner is the new chairman of the Southern Region Board of Directors of the College and University Professional Association for Human Resources (CUPA-HR). His one-year term began July 1 and ends June 30, 2017.
"I am very excited about this next year …," said Tanner, who serves as employee relations manager with VSU's Division of Human Resources and Employee Development. "I have been in higher education human resources for more than 10 years, and CUPA-HR has been my constant source of information and updates on all things human resources affecting our higher education world. It is the premier organization for human resources professionals in higher education and has our best interest at heart."
Headquartered in Knoxville, Tenn., CUPA-HR serves higher education by providing the knowledge, resources, advocacy, and connections to achieve organizational and workforce excellence. It offers learning and professional development programs, higher education salary and benefits data, extensive online resources, and just-in-time regulatory and legislative information to more than 20,000 human resources professionals and other campus leaders at more than 19,000 colleges and universities across the United States and abroad.
As chairman of the Southern Region Board of Directors of CUPA-HR, Tanner will provide overall leadership for higher education human resources professionals in Alabama, Arkansas, Florida, Georgia, Kentucky, Louisiana, Mississippi, North Carolina, Oklahoma, Puerto Rico, South Carolina, Tennessee, Virginia, the Virgin Islands, and West Virginia.
"I have a very robust network of friends and colleagues from junior colleges, community colleges, four-year universities, and research institutions, and I glean from each interaction and networking event from their knowledge," he shared. "I am better equipped to meet the demands of my position due to my affiliation with CUPA-HR, and I hope over the next year I can give the same zeal and excitement for our career that I was given several years ago. I am still excited to be in higher education human resources."
Tanner is a two-time Valdosta State University alumnus, having earned a bachelor's degree in psychology in 2001 and a master's degree in industrial/organizational psychology in 2003. He previously served Blazer Nation as an adjunct instructor in the James L. and Dorothy H. Dewar College of Education and Human Services and as a compensation and classification manager for the Division of Human Resources and Employee Development. His professional experience also includes working as an instructor and as chief human resources officer at South Georgia State College in Douglas.
Tanner joined CUPA-HR in 2007 and served as president of the Georgia Chapter of CUPA-HR from 2009 to 2011. He was tapped to serve on the Southern Region Board of Directors for CUPA-HR in 2011. He has presented at CUPA-HR conferences in Orlando, Fla.; San Antonio, Texas; New Orleans, La.; and Savannah. He recently developed a webinar series on social media in the higher education workplace.
Tanner lives in Tifton with his wife, Alexia, a licensed clinical social worker in private practice, and their three daughters, Claudia, Brittany, and Maddie Brooke. He serves in leadership at Journey Church.
Contact Jamie Tanner at (229) 245-6435 or jvtanner@valdosta.edu to learn more.
On the Web:
https://www.valdosta.edu/administration/finance-admin/human-resources/
---
Valdosta State University's 2013-2019 Strategic Plan represents a renewal of energy and commitment to the foundational principles for comprehensive institutions.
Implementation of the plan's five goals, along with their accompanying objectives and strategies, supports VSU's institutional mission and the University System of Georgia's mission for comprehensive universities. 
The story above demonstrates VSU's commitment to meeting the following goals: 
Goal 3: Promote student, employee, alumni, retiree, and community engagement in our mission.
Goal 5: Develop and enhance Valdosta State's human and physical resources.
Visit http://www.valdosta.edu/administration/planning/strategic-plan.php to learn more.
Newsroom
Office of Communications Powell Hall West, Suite 1120
Mailing Address
1500 N. Patterson St.
Valdosta, GA 31698
General VSU Information
Office of Communications