June 9, 2015
15-158
Whitney N. Yarber, Communications Specialist
Lowney Recognized for Scholarly Contributions to Teaching and Learning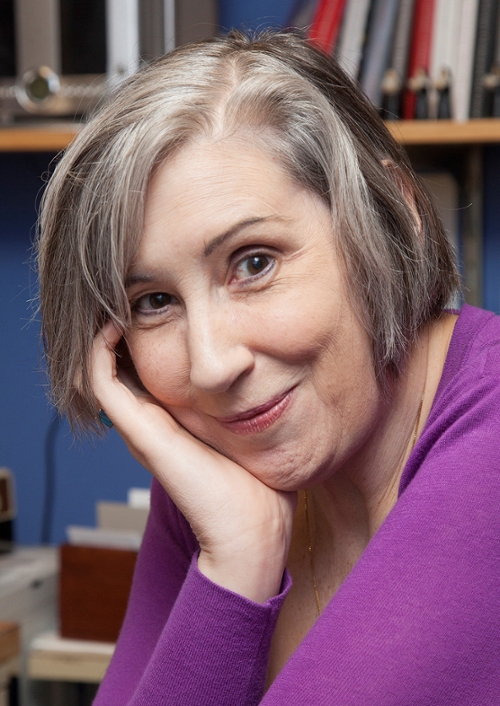 Dr. Kathleen Lowney
VALDOSTA – Dr. Kathleen Lowney, professor of sociology at Valdosta State University, has been selected to receive the 2015 Hans O. Mauksch Award for Distinguished Contributions to Undergraduate Sociology from the American Sociological Association (ASA). The award will be presented at the association's annual meeting Aug. 22-25, in Chicago, Ill. Lowney will present the award talk in 2016 at the ASA's annual meeting in Seattle, Wash.
"This award focuses on undergraduate sociology and how a faculty member has advanced teaching and learning of undergraduate sociology students by contributing insights into the educational process, uses and publishes about innovative teaching methods, which have been proven to foster significant, long-lasting learning," said Lowney, who also received the ASA's 2014 Distinguished Contributions to Teaching Award. "As someone who since 2009 has specialized in teaching first and second year students, it means a lot to have this section of the ASA recognize my scholarship and teaching."
A noted scholar, Lowney has published more than three dozen articles and chapters, many as first or sole author .She has also written half a dozen book reviews; presented more than 60 papers; held 30-plus workshops; obtained grants for travel, research, and other endeavors totaling over $148,000; served on a number of university-wide, College of Arts and Sciences, and Department of Sociology, Anthropology, and Criminal Justice committees and as a professional consultant, editor, and referee; created and produced several original educational videos; and delivered 25 public lectures. Her expansive volume of teaching publications focuses on victimization of women, use of film and puzzles to teach theory, examination of family social problems, and online collaborative teaching methods.
Lowney has been an active member of ASA since 1987, and currently serves as a member of the ASA's Task Force on Liberal Learning and the Sociology Major. She was editor of the association's journal Teaching Sociology (2010-2014). In earlier years, Lowney was an elected member of the Council for the ASA's Section on Teaching and Learning, an appointed member of the Distinguished Contributions to Teaching Award Committee, member of the Publication's Committee for the ASA's Section on Undergraduate Education, and co-editor with Dr. Ginger Macheski, of the Section on Teaching and Learning's newsletter.
"I would like to acknowledge the hundreds of undergraduate students and advisees who have helped me to become a better teacher and scholar of teaching and learning," shared Lowney. "Together we have tried different pedagogical techniques, mastered difficult concepts, and taught each other what works best. It is humbling to have won the 2012 Regents' Excellence in Teaching Award, and then these two national awards. I continue to try new pedagogical ideas in an effort to help students reach their learning potential in my classes and through my work as fellow-in-residence at The IDEA Center (Innovative Designs for Enhancing the Academy), to help other faculty to do the same."
The author of two books, Baring Our Souls: TV Talk Shows and the Religion of Recovery and Passport to Heaven: Gender Roles in the Unification Church, Lowney's third book, co-authored with Dr. Maxine Atkinson, from North Carolina State University. The book, In the Trenches: How to Teach Sociology, is currently in production and will be released this year.
Within the local community, Lowney is a member of the Mayor's Council for Persons with Disabilities. She previously served as a member of the board of directors for The Haven, a non-profit agency that provides emergency shelter and services for victims of family violence and sexual assault, and on the local Habitat for Humanity board of directors.
---
Valdosta State University's 2013-2019 Strategic Plan represents a renewal of energy and commitment to the foundational principles for comprehensive institutions.
Implementation of the plan's five goals, along with their accompanying objectives and strategies, supports VSU's institutional mission and the University System of Georgia's mission for comprehensive universities.
The story above demonstrates VSU's commitment to meeting the following goals:
Goal 1: Recruit, retain, and graduate a quality, diverse student population and prepare students for roles as leaders in a global society.
Goal 3: Promote student, employee, alumni, retiree, and community engagement in our mission.
Goal 4: Foster an environment of creativity and scholarship.
Goal 5: Develop and enhance Valdosta State's human and physical resources.
Visit http://www.valdosta.edu/administration/planning/strategic-plan.php to learn more.
General VSU Information
Office of Communications
Campus Address
Office of Communications Powell Hall West, Suite 1120
Mailing Address
1500 N. Patterson St.
Valdosta, GA 31698