February 13, 2015
15-60
Holly H. Wright, Valdosta State University counselor
Real Love: The Difference Between Healthy and Unhealthy Relationships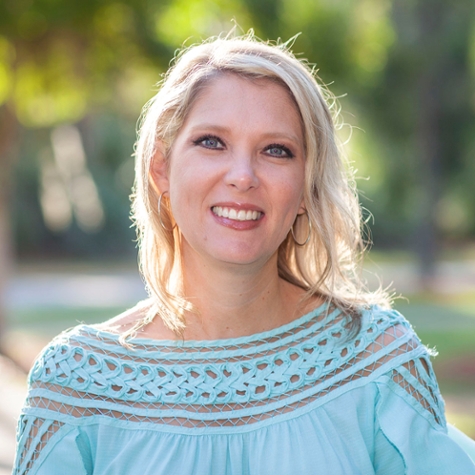 Holly H. Wright joined the Valdosta State University Counseling Center as a staff counselor in 2014, after serving as assistant director of Health Promotions at the university for seven years and as a therapist at PeaceWay Counseling and Meditation Services Inc. for eight years. She holds a Bachelor of Science in sociology, a Master of Science in sociology, and a Master of Science in marriage and family therapy, all from VSU. Her areas of expertise vary and include relationship issues and dating violence, sexual assault trauma, eating disorders and body image concerns, and suicide prevention. She is a member of the American Association for Marriage and Family Therapy and is certified as a Rape Aggression Defense Systems instructor, a Self-defense Awareness and Familiarization Exchange instructor, as well as a Question, Persuade, and Refer trainer. She may be contacted at hhwright@valdosta.edu or (229) 333-5940 for more information.    
NOTE: This advice column appeared in the February 2015 issue of Your Health Matters, a special publication published monthly by The Valdosta Daily Times. 
As we make our way through the month of February, people often reflect on relationships.
Often these relationships are intimate partner relationships; however it is important to realize that we have a relationship with everyone who is a part of our lives — our coworkers, classmates, friends, family members, pharmacist, counselors, and so on.
All these different types of relationships can be healthy or unhealthy.
We all need and desire to be in a healthy relationship for ourselves, our children, our family, and our friends, as relationships are essential parts of our lives, but sometimes we do not know the difference between the two.
So, what's the difference?
In healthy relationships …
• Each partner can share his or her feelings and needs without criticism.
• Each partner is equally committed.
• You trust each other.
• You always treat each other with respect.
• Each individual is free to spend time with others apart from the relationship without experiencing extreme jealousy from his or her partner.
• Both are willing to compromise yet keep personal standards.
• Your life is better because you are with this person.
• Decisions are shared.
• You never feel like you are pressured for sex.
• The relationship, overall, is enjoyed and valued.
• Individuals are generally happy and have fun together.
In unhealthy relationships …
• Your partner threatens you and/or physically and verbally abuses you.
• Isolation from friends, family, and activities is common.
• Your partner is possessive.
• One person makes all the decisions.
• Your partner makes you feel bad about yourself.
• Your partner tells you how to dress.
• Humiliation is common, especially in front of others.
• Your partner does not make time for you.
• Your partner uses jealousy to justify actions.
• Your partner uses pressure or forces sexual activity.
• Your partner uses negative put-downs when he or she talks about your gender.
Building a better relationship requires you to …
• Be yourself. Don't try to relate to others by acting like you think they would want or expect you to act.
• Communicate better. This is an essential skill in a good relationship of any type. Use "I" statements when talking to others about your thoughts or feelings. This promotes ownership of what you are saying, which establishes a strong, direct position. Self disclose at a slow but steady rate. Ask for what you need or want.
• Resolve conflicts. Take the relationship from "my way" or "your way" to "our way" though negotiation and compromise. Start the problem solving by listening to and respecting the other person's point of view.
• Reciprocate. Give equal importance to the feelings, interests, and needs of each person in the relationship. Develop the skill of both giving and receiving emotional support.
• Enjoy each other. Let good humor and fun together be a part of your regular schedule.
Partners who are on the right track …
• Learn something new about each other on a regular basis.
• Surprise each other and are not stuck in a predictable rut.
• Introduce something new into the relationship, such as a thought, an interest, a theory, or a viewpoint.
• Support and even challenge each other to grow and change.
• Are free to pursue their interests without guilt.
• Learn something new together, attend a class, join a study group, pick up a new hobby, etc.
• Feel free to disagree with each other, not keep the peace at all costs.
• Share equally in celebrating their successes and victories with each other.
Don't Be A Pressure Cooker
The first time you encounter a situation that irks you, do not bite your tongue and swallow hard hoping it will not happen again.
It will.
Instead, be proactive. Tell the person involved what it is that is bothering you, and explain why.
Always confront the problem and not the person. All too often we have a tendency to say, "You are upsetting me," which attributes the fault directly to the person. Instead, we should be saying, "The dirty dishes are upsetting me. Could you please clean them?"
If you find yourself being reactive about a problem, confront it the next time you encounter it. Just be sure to confront that one specific instance. Do not dredge up the past by bringing up every example of "leaving the cap off the toothpaste" at once. It is not fair for the other individual to have to deal with weeks or months of pent-up frustration. It is also equally your fault for not confronting the issue sooner and preventing it from occurring over and over.
There are times, however, when the problem is with the person. For some reason, people just may not get along with each other because they were raised in different environments and have nothing in common or because they just cannot seem to see eye to eye on anything. At times such as these, it is often difficult to be impartial or open-minded enough to resolve differences to the point of being able to live with the other person.
Counseling is always a good idea if you want to save the relationship. However, there are some skills that I use in therapy that you can do on your own — kind of like an evaluation of the relationship. I always work with people in this type of situation by encouraging them to develop a pros and cons list of the relationship, asking them what they enjoy and/or love about the other person, what behaviors they are willing to accept from the other person, and what behaviors they are unable to accept. Once they map out their thoughts using these techniques, the person is often able to decide if they want to work on the relationship.
Newsroom
Office of Communications Powell Hall West, Suite 1120
Mailing Address
1500 N. Patterson St.
Valdosta, GA 31698
General VSU Information
Office of Communications