VSU Recognizes International Fraud Awareness Week Nov. 16-22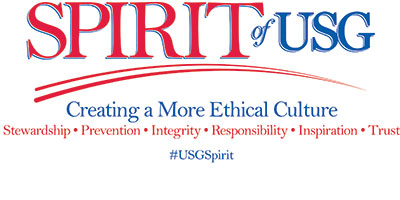 VALDOSTA – Valdosta State University is hosting a series of events to promote awareness of fraud, waste, and abuse as part of International Fraud Awareness week Nov. 16-22. VSU's participation is part of the University System of Georgia's continued emphasis in promoting an ethical culture at its 31 colleges and universities.

With the theme "The SPIRIT of USG" activities will highlight stewardship, prevention, integrity, responsibility, inspiration, and trust.

On Monday, Nov. 17, two workshops will be held for VSU's faculty, staff, and students, one from 10 a.m. to 11 a.m. in the Student Union Ballroom and another from 4 p.m. to 5 p.m. in Pound Hall on the Rea & Lillian Steele North Campus.
 
"The purpose of the forums is to highlight the importance of being aware of fraud, how fraud affects us all personally, and examples of what fraud looks like," said Jeanne Severns, director of Internal Audits. "The events planned throughout the week continue to help the university promote an ethical culture on campus and recognize the hard work of all its employees."

In addition, information tables will be set up from 10 a.m. to 2 p.m. on Wednesday, Nov. 19, in the Student Union and on Thursday, Nov. 20, in the Health Sciences and Business Administration building. Students are encouraged to stop by and receive information focused on how to identify fraud, waste, and abuse, as well as how to report suspicious activities.

On Tuesday, Nov.18, a Community Fraud Awareness Forum is scheduled from 6 p.m. to 7 p.m. in room 1107 of the Health Sciences and Business Administration building.

Dr. Candace Witherspoon, assistant professor of accounting at VSU, will provide valuable information on tips on how to protect yourself from becoming a victim of fraud and the latest scams. Some of the topics will include:

·      Holiday scams – Purchasing gift cards, parcel deliveries, and Santa letters
·      Internet security – Buying online and protecting your computer passwords
·      Protecting your identity—How to check your credit scores and safeguarding your social security number

The public is invited to attend the forum at no charge. Parking will be available in the lot adjacent to the Health Sciences and Business Administration building.
For more information, contact Thressea H. Boyd, VSU's director of communications, at 229-333-2157 or thboyd@valdosta.edu





Newsroom
Office of Communications Powell Hall West, Suite 1120
Mailing Address
1500 N. Patterson St.
Valdosta, GA 31698
General VSU Information
Office of Communications