Reality Star Angela Simmons and Celebrity Stylist Nikk Nelson Hosts Homecoming Step Show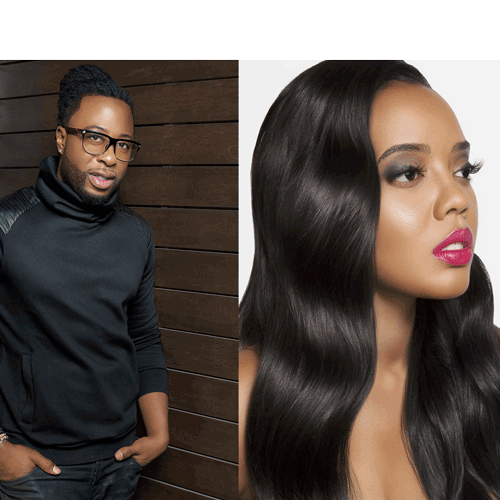 Nikk Nelson and Angela Simmons
VALDOSTA – Reality star and celebrity fashion designer Angela Simmons joins Valdosta State University graduate Nikk Nelson as the host of this year's Alpha Phi Alpha Homecoming step show. Titled "Phrozen Genesis: The Coldest Experience," the step show is to be held at 7:06 p.m. Saturday, Oct. 25 at the VSU P.E. Complex.
A 2000 graduate of VSU, Nelson is the owner of Pressed Natural Hair Care Salon and a celebrity stylist in Atlanta. He is also an alumnus of VSU's Mu Omicron Chapter of Alpha Phi Alpha Fraternity, Inc. His client list includes Simmons and her sister, Vanessa, as well as Tasha Smith, Christina Millian and Jeanette Jenkins. His work has been featured on America's Got Talent, Real Housewives of Atlanta, Rip the Runway, The Game and 106 & Park.
"I am really excited about hosting this year's step show with Angela Simmons, who is my client as well as my friend," said Nelson. "We have done many projects together and I look forward to the fun that we will have sharing the stage at my alma mater."
The daughter of Joseph "Rev Run" Simmons from Run-DMC and niece of Def Jam founder Russell Simmons, Angela Simmons has starred on MTV shows Run's House and Daddy's Girls. She has also co-hosted BET's 106 & Park and is the founder and designer of PASTRY shoe collection.
The step show is held annually to raise funds for various programs provided by the Mu Omicron Chapter as well as the chapter's endowed Alpha Phi Alpha Memorial Scholarship.
"The brothers of Mu Omicron have worked tirelessly to make this the best step show to ever be held at Valdosta State," said Juwan Andrews, coordinator. "We aimed to revamp the step show this year and we are excited for guests to come out and enjoy themselves. We are aiming to pack the complex this year. VSU students, alumni and community members look forward to reconnecting each year at the step show."
Andrews added that this year's show includes a new stage set up and lighting system.
Advance tickets are on sale until Sunday, Oct. 19 for $10. Tickets sold at the door are $15. All members of Greek organizations can attend the step show for $10 and children five and under are free.
For more information about the step show, email Andrews at sjandrews@valdosta.edu .  To purchase tickets contact any member of the Mu Omicron Chapter, call (229) 886-6819 or email muomicron1906@gmail.com .
Newsroom
Office of Communications Powell Hall West, Suite 1120
Mailing Address
1500 N. Patterson St.
Valdosta, GA 31698
General VSU Information
Office of Communications