October 14, 2014
14-313
Jessica Pope
Communications and Media Relations Coordinator
MLIS Program Ranked Nationally, Named a Best Buy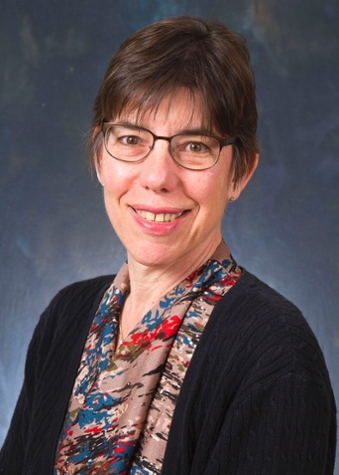 Dr. Linda R. Most, associate professor and interim head of the Department of Library and Information Studies at Valdosta State University
VALDOSTA — The online Master of Library and Information Science (MLIS) program at Valdosta State University has been named a Best Buy by the experts at GetEducated.com.
VSU's MLIS program was among 23 similar online degree programs across the nation to be independently reviewed. Of those, 12 were found to offer a high quality education at a cost that ranks well below the national average.
VSU came in at No. 2, outranked only by East Carolina University in Greenville, N.C., which has an in-state tuition rate that is about 22 percent lower. VSU, however, has a lower out-of-state eTuition rate — more than 189 percent lower — since the cost of attendance is not based on residency. As a result, VSU has seen a rise in the number of non-Georgia students entering the program.
"I am very excited to see Valdosta State University's MLIS degree program achieving national recognition," said Dr. Linda R. Most, associate professor and interim head of the Department of Library and Information Studies, which is part of the James L. and Dorothy H. Dewar College of Education and Human Services.
"The University System of Georgia's eTuition model makes our online MLIS degree program very competitive and also very accessible to students in states that do not offer the MLIS degree in their university systems. We are pleased to be able to offer this high quality, affordable degree to as many students as possible." 
VSU welcomed the first nine students into its MLIS program in August of 2001.
Today, the program admits roughly 80 to 90 students a year, some during the fall semester and some during the spring.
Most of the students are older, working, married, and raising families. They come to the program from as close as the local community and as far away as Korea, Uganda, and China. The typical student takes two courses a semester and graduates in about seven semesters.
"National ranking helps bring the program to the attention of more students and so helps us bring more out-of-state students to VSU," Most explained. "It's a win-win situation for everyone."
In the mid-1990s, Emory University closed its library school. Realizing a demand for the program existed, Dr. George Gaumond, who was university librarian at the time, wrote a proposal to the Board of Regents of the University System of Georgia asking to have VSU selected as the host site for an online library school. A degree program was developed and placed under the leadership of the dean of libraries.
Clark Atlanta University closed its library education program in 2005, leaving VSU as the only institution of higher education in Georgia offering an American Library Association-accredited MLIS program.
On July 1, the Department of Library and Information Studies was created within the Dewar College of Education and Human Services as the new home for VSU's MLIS program. Most said that this was done "to better bring the program into alignment with the other academic teaching units on campus."
"While we were very happy and successful when we were housed in Odum Library under the dean of libraries," she added, "it makes more sense for us as a teaching unit to be housed in a college with other teaching units. The administration, faculty, and staff of the College of Education and Human Services have been very welcoming and supportive, and the transition into the college is going very smoothly.
"… we hope to be able to grow the existing program to keep up with the increasing demand from applicants around the country."
With the move to the Dewar College of Education and Human Services, the MLIS program became one of 439 education programs also evaluated by the experts at GetEducated.com. Of those, 137 were ranked, and VSU came in at No. 31. The only other Georgia-based school on the list was Kennesaw State University, which was ranked No. 132.
The mission of VSU's MLIS program is "to provide a quality publicly supported education for generalists and specialists in the library and information science fields with a primary focus to educate librarians for academic, public, and special libraries in Georgia." The seven-member faculty teaches a curriculum that "reflects the role of library and Information services in a rapidly changing technological and global society."
Valdosta's MLIS program has been accredited by the American Library Association's Committee on Accreditation since 2007.
Based in Vermont, GetEducated.com was founded in 1989 by psychologist and educator Vicky Phillips. It is a consumer group that strives to educate, advocate for, as well as protect students by publishing online college rankings and online university ratings along the two dimensions that online students say matter most — affordability and credibility. Its mission is to help prospective students make informed choices about a college degree and help them avoid the dark world of online education fraud.
Contact Dr. Linda R. Most at (229) 333-5966 or mlis@valdosta.edu to learn more.
On the Web:
http://www.valdosta.edu/colleges/education/master-of-library-and-information-science/
---
Valdosta State University's 2013-2019 Strategic Plan represents a renewal of energy and commitment to the foundational principles for comprehensive institutions.
Implementation of the plan's five goals, along with their accompanying objectives and strategies, supports VSU's institutional mission and the University System of Georgia's mission for comprehensive universities. 
The Master of Library and Information Science program being named a Best Buy by a national consumer group meets the following goals: 
Goal 1: Recruit, retain, and graduate a quality, diverse student population and prepare students for roles as leaders in a global society.
Visit http://www.valdosta.edu/administration/planning/strategic-plan.php to learn more.
Newsroom
Office of Communications Powell Hall West, Suite 1120
Mailing Address
1500 N. Patterson St.
Valdosta, GA 31698
General VSU Information
Office of Communications