VSU's Convocation Aug 11: Focus on Student Success and Engagement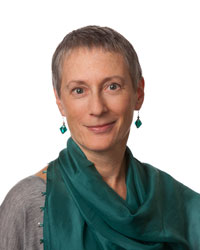 Dr. Susan Albertine, vice president for the Office of Diversity, Equity, and Student Success at the Association of American Colleges and Universities (AAC&U)
VALDOSTA – Dr. Susan Albertine, vice president for the Office of Diversity, Equity, and Student Success at the Association of American Colleges and Universities (AAC&U) will be the featured speaker at Valdosta State University's fall convocation on Monday, Aug. 11. 
Faculty, staff, and students are invited to attend the presentation that begins at 10 a.m. in the Whitehead Auditorium located in the Fine Arts building. The ceremony will also be streamed online at www.valdosta.edu/video 
Albertine, a former public school teacher and career advocate for literacy, said the interactive presentation will foster dialogue to help faculty and staff understand the concepts of engaged learning, identify essential learning outcomes, and discover specific activities that will encourage faculty and staff to become active participants in helping college students achieve academic success. 
"I will invite all faculty and staff to think about student success in a new way and to think of themselves as educators," said Albertine. "Student success is all about engagement and relationships." 
VSU President William J. McKinney said the university continues to align its strategic goals to ensure faculty, staff, and the entire campus community remain committed to student success. 
"The main message is that student success is everyone's responsibility," said McKinney. "Make no mistake about it, our faculty are and always will be at the heart of our academic mission. That said, from residential life to intercollegiate athletics and beyond, everyone at Valdosta State is responsible for the success of our students. This also means that our students themselves share in that responsibility. VSU is both a learning community and community of learners." 
In addition, Albertine will discuss high impact practices that are part of the AAC&U Liberal Education and America's Promise (LEAP) initiative, which is a national movement that recognizes that quality learning is a national priority of employers who are seeking college graduates with a broader set of skills and knowledge. 
In 2013, VSU was the first public university in Georgia to join the LEAP Employer-Educator Compact initiative sponsored by AAC&U. As part of the compact, VSU partnered with Azalea Health, South Georgia Medical Center, and the Valdosta-Lowndes County Chamber of Commerce to promote the economic value of liberal education and to provide students with more hands-on learning opportunities to connect campus learning with real-world contexts and problems. 
McKinney, who is a member of the LEAP President's Trust, began working with Albertine and the LEAP initiative in 2009.  
"VSU has been very involved in LEAP for a number of years, and since I joined the President's Trust in 2013, we have increased that involvement," said McKinney, who has been working with AAC&U since 1994. "I am most proud of the fact that while we are always looking for ways to make sure that our students earn marketable degrees, we continually focus on educating our students to be responsible and engaged citizens." 
In separate smaller sessions, Albertine will expand on the concepts from the morning sessions with VSU's administrators, deans, and department heads, as well as leadership from the Faculty Senate, the Council on Staff Affairs, and the Student Government Association.
Each group will continue to explore the essential learning outcomes for all areas of the university as well as discuss ways VSU can help students see the integration of all aspects of their learning experience here. 
"Susan is one of the nation's leading authorities on the importance of learning outcomes in every facet of university life and how student success is everyone's responsibility," said McKinney. "Her message will be a great way to kick off the year."
Newsroom
Office of Communications Powell Hall West, Suite 1120
Mailing Address
1500 N. Patterson St.
Valdosta, GA 31698
General VSU Information
Office of Communications