July 1, 2014
14-218
Dr. Robert Yehl, PA Program Coordinator
Dr. Robert "Sherman" Yehl Named Public Administration Program Coordinator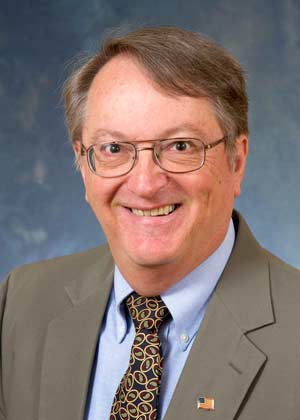 Dr. Robert "Sherman" Yehl
VALDOSTA - Valdosta State University's College of Arts and Sciences and the Department of Political Science have named Assistant Professor Robert "Sherman" Yehl as coordinator of the Public Administration Program. Yehl has been serving as interim coordinator since Dr. Nolan Argyle retired last year.
"The graduate programs in public administration have a long history of excellence at VSU," said Yehl. "I look forward to continuing this tradition with my colleagues."
In naming a new coordinator, Dr. James Peterson, head of the Department of Political Science, cited Dr. Yehl's extensive service as a public administration practitioner as a key contribution to Yehl's selection.
"Dr. Yehl has served for more than 30 years in local government from a street-level bureaucrat to a city manger as well as nonprofit management experience," Peterson said. "This experience and his terminal degree offer our students a perspective from both the practical side of public administration and theoretical."
In addition to local government experience, Yehl also served two tours as a contractor with the U.S. Agency for International Development for the Iraq Local Governance Program in 2008 and 2010. Yehl graduated with a Doctor of Philosophy in political science from the University of Houston in 2010.
VSU offers three programs in public administration: a Doctor of Public Administration, Master of Public Administration and Certificates in Public Administration. The DPA program is one of the few public sector practitioner terminal degrees offered in the United States.
Newsroom
Office of Communications Powell Hall West, Suite 1120
Mailing Address
1500 N. Patterson St.
Valdosta, GA 31698
General VSU Information
Office of Communications