February 18, 2014
14-52
Jessica Pope
Communications and Media Relations Coordinator
Ballroom Dance Club Hosts Dancing with the Greeks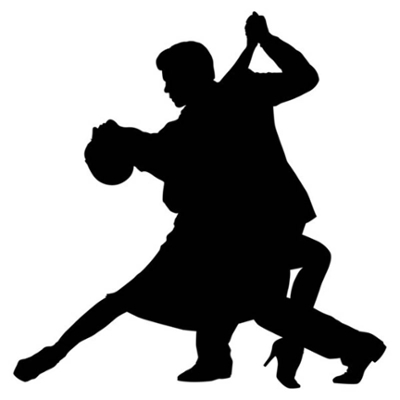 Dancing with the Greeks
Hosted by the VSU Ballroom Dance Club
6 p.m. Saturday, Feb. 22
Theatre Guild Valdosta, 122 N. Ashley St.
Admission: $5
VALDOSTA — The Valdosta State University Ballroom Dance Club will host Dancing with the Greeks at 6 p.m. on Saturday, Feb. 22, at Theatre Guild Valdosta. Admission is $5.  
VSU's Greek organizations will battle it out on the dance floor to raise funds for their various charitable endeavors. This year four teams of dancers will compete in one of four dance styles — the hustle, salsa, swing, and rumba. A panel of judges will award each dance team a numerical score, similar to that found on ABC's "Dancing with the Stars." Audience members will have an opportunity to influence the final decision by casting votes for their favorite performances with monetary donations.
Proceeds will benefit the winning Greek organization and the Ballroom Dance Club, which was founded in 2010 to create affordable opportunities for ballroom dancing and dance instruction for students, faculty, and staff. The club meets from 3 p.m. to 4 p.m. every Friday in University Center Room 2108. Eric Nielsen, professor of dance, serves as the group's faculty advisor and coach.
VSU's Ballroom Dance Club Performance Team and Motion Dance Studios' Bachata Performance Team will also perform.
Theatre Guild Valdosta is located at 122 N. Ashley St.
Contact Brandy Pierce, vice president of the Ballroom Dance Club and coordinator of the 2014 Dancing with the Greeks, at bnpierce@valdosta.edu to learn more about this annual event. 
---
Valdosta State University's 2013-2019 Strategic Plan represents a renewal of energy and commitment to the foundational principles for comprehensive institutions.
Implementation of the plan's five goals, along with their accompanying objectives and strategies, supports VSU's institutional mission and the University System of Georgia's mission for comprehensive universities.
The story above demonstrates VSU's commitment to meeting the following goals:
Goal 1: Recruit, retain, and graduate a quality, diverse student population and prepare students for roles as leaders in a global society.
Goal 3: Promote student, employee, alumni, retiree, and community engagement in our mission.
Visit http://www.valdosta.edu/administration/planning/strategic-plan.php to learn more.
Newsroom
Office of Communications Powell Hall West, Suite 1120
Mailing Address
1500 N. Patterson St.
Valdosta, GA 31698
General VSU Information
Office of Communications