October 31, 2013

John Milsaps, University System of Georgia (404-656-2250)
Kimberly Ballard-Washington to Serve as Albany State University Interim President
Release posted by the USG: http://www.usg.edu/news/release/kimberly_ballard_washington_to_serve_as_albany_state_university_interim_pre
Atlanta — October 30, 2013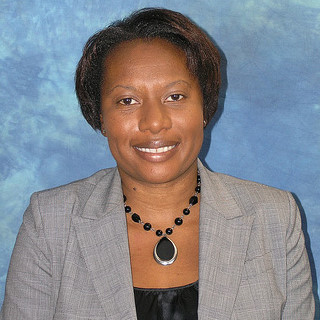 University System of Georgia (USG) Chancellor Hank Huckaby has named Kimberly Ballard-Washington to serve as interim president at Albany State University. Ballard-Washington is assistant vice chancellor for Legal Affairs for the USG and assistant secretary to the Board of Regents.
Ballard-Washington will assume the interim presidency on Nov. 1, following the departure of current president Everette J. Freeman, who has been named as the new president of the Community College of Denver in Denver, Colorado. This will be a temporary appointment until a determination can be reached regarding an individual to serve as interim over a longer time period.
Ballard-Washington previously served in July as interim president at Fort Valley State University, during the gap between the departure of its sitting president and the arrival of the new permanent president.
"We are calling upon Kimberly's proven expertise and leadership to assist Albany State in this interim capacity," said Huckaby. "She is highly capable and will provide stability at this important time at Albany State."
Ballard-Washington is a native of Montezuma, Georgia, having received a Bachelor of Arts Degree from the University of Georgia.
Following graduation, she worked for several years at General Electric Capital Corporation as a quality trainer.
Ballard-Washington continued her education at Texas Southern University School of Law in Houston, earning a Juris Doctor degree.
She has practiced law for more than fifteen years, specializing in education law, with an emphasis in employment law and information technology law. She also conducts trainings in the areas of employment law, sexual harassment and cultural diversity.
Prior to her current position at the University System Office, Ballard-Washington served as an associate director for Legal Affairs at the University of Georgia, Athens.
She previously worked as assistant to the president for Legal Affairs and director of Equal Opportunity Programs at Valdosta State University.
Ballard-Washington was previously selected as one of the "Top 40 under 40" by Georgia Trend magazine and also has been an active volunteer with the United Way.
Newsroom
Office of Communications Powell Hall West, Suite 1120
Mailing Address
1500 N. Patterson St.
Valdosta, GA 31698
General VSU Information
Office of Communications