Associate Professor Studies Water Quality at St. Johns River Basin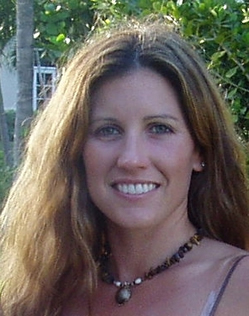 Dr. Gretchen Bielmyer, associate professor at Valdosta State University
VALDOSTA – For the last six years, Dr. Gretchen Bielmyer, associate professor at Valdosta State University, has worked with colleagues in North Florida to prepare the City of Jacksonville's Lower St. Johns River Basin reports. Bielmyer recently received a $16,875 sub-award for her continued contributions to the report for the next three years.
The report assesses the health of the St. Johns River, tracking all contaminants going into the river and explaining how they affect water quality and aquatic life. Information is compiled into a document for the City of Jacksonville and a brochure that is made available to the general public.
"This report is extremely important because it provides information on the safety of the fish and water, which may affect the economy as well as recreation," said Bielmyer. "It also provides information about population sizes of different fish species and invertebrates in the water."
Bielmyer's sub-award will be split over three years and will fund the collection of data, the weeks it takes to do the analysis and place data into a graph, and the writing of the report.
"We usually get funding elsewhere to support the students going out to the river and collecting data as well," said Bielmyer.
Previous reports have documented increased concentrations of some contaminants in the creeks and tributaries of the river.
"Because of the information provided in the reports, the government is taking steps to reduce some of the contaminants," said Bielmyer. "There has been a good amount of public outreach and education about not littering and picking up dog waste, explaining how these things end up in the river affecting the water quality. Retention ponds and wetlands have also been constructed to filter the excess nutrients before entering the river."
Bielmyer is joined by colleagues from the University of North Florida and Jacksonville University in completing this project each year.
"I agree to be involved in this project every year because I feel like it is such an important document," she said. "It is useful to people in different industries and government agencies. We also make this information available to the school systems so middle and high school students can use the data sets to learn about science."
An expert in aquatic toxicology, Bielmyer's main focus of research is the effects of metal contaminants on aquatic organisms when exposed through water or diet. She has taught courses in general biology, human biology, environmental science, current applications in biology and aquatic toxicology.
Bielmyer is also the recipient of VSU's 2012 Faculty Excellence in Professional Activity Award. She also chaired the Undergraduate Research Council in the College of Arts and Sciences and currently serves as the biology representative on the university-wide council. She has been with the university for five years.
For more information about Bielmyer and her studies visit http://ww2.valdosta.edu/biology/Bielmyer.shtml .
Newsroom
Office of Communications Powell Hall West, Suite 1120
Mailing Address
1500 N. Patterson St.
Valdosta, GA 31698
General VSU Information
Office of Communications