Annual Sister-to-Sister Summit Saturday, March 9
VALDOSTA – The American Association of University Women (AAUW) will host the Sister-to-Sister Summit, a summit for and about girls, Saturday, March 9 from 9 a.m. to 5 p.m. at the University Center.
Each year AAUW invites middle school girls from area schools to participate in the full-day mentor program aimed at promoting self-esteem and moral values by addressing issues they face. Issues that are usually addressed impact the lives of the participants, but are not covered under curriculum at most schools.
This year's keynote speaker is Lawanna Barron, family advocacy outreach manager at Moody Air Force Base. The event will also include break-out sessions on self-esteem and cyber safety, as well as math and science activities.
Since 1881, the AAUW has promoted equity for all women, lifelong education and positive societal change. It is the oldest national organization for the advancement of women.
For more information about the summit, contact Anita Ondrusek at alondrus@valdosta.edu .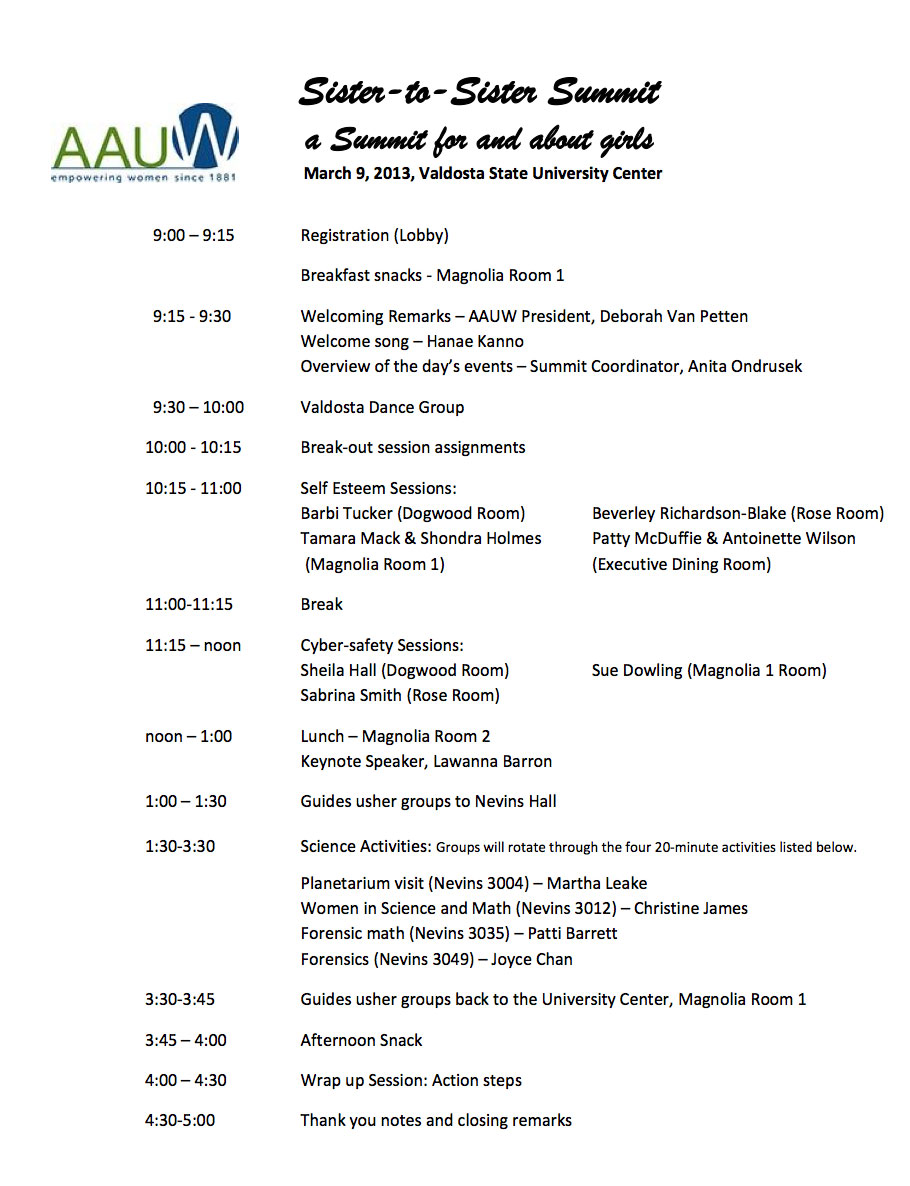 Newsroom
Office of Communications Powell Hall West, Suite 1120
Mailing Address
1500 N. Patterson St.
Valdosta, GA 31698
General VSU Information
Office of Communications