October 8, 2012
12-271
Sara Lynn McCall, Graduate Assistant
Donald Coleman Named New Complex Director for Patterson and Centennial Halls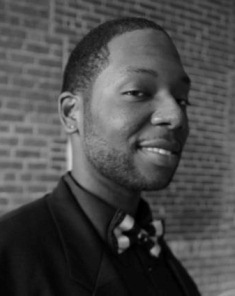 Donald Coleman
VALDOSTA – Donald A. Coleman, Jr. has been named the new complex director for Patterson and Centennial Halls.

Coleman received a Bachelor of Business Administration in business management and a certificate in event and trade show planning from Georgia State University. He went on to earn a Master of Education in higher education administration from Loyola University Chicago in 2009.
 
Most recently, Coleman spent two years at the Savannah College of Art and Design (SCAD) as a residence director. He also worked at the Illinois Institute of Technology and Kansas State University Salina. Coleman completed a NODA internship at Marquette University in 2007. In 2006, he also completed an ACUHO-I Internship at Columbia University and a student affairs exchange program at the University of Pretoria in Pretoria, South Africa.

As the new complex director for Patterson and Centennial Halls, Coleman supervises the resident hall director and staff in those buildings. As a live-in member of the residence hall staff, Coleman works with students in developing a comfortable living environment and assisting individuals with their personal needs and concerns. 

Coleman's goals for the position include continuing to create a vibrant community in the residence halls, to be accessible to students for any on-campus living concerns and to provide learning opportunities outside of the classroom. 
In his free time, Coleman enjoys reading, writing, karaoke, laughing and being an extra in movies. His personal research interest includes first-generation college students. 

Contact Coleman at docoleman@valdosta.edu. 
Newsroom
Office of Communications Powell Hall West, Suite 1120
Mailing Address
1500 N. Patterson St.
Valdosta, GA 31698
General VSU Information
Office of Communications