Lecture Highlights the Story of Mary Turner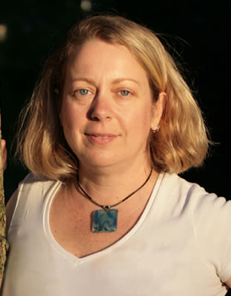 VALDOSTA -- Valdosta State University's Women and Gender Studies Program (WGST) begins its lecture series this week with Dr. Julie Buckner Armstrong, who will deliver Creative Responses to the Lynching of Mary Turner. The lecture will be held Thursday in the Jennett Lecture Hall at 6 p.m.

Armstrong, the author of Mary Turner and the Memory of Lynching, will discuss how the story of Mary Turner and the1918 Brooks-Lowndes lynchings circulated through visual art, literature, activist pamphlets and public memorials from that time period to the present. She will highlight ways that anti-lynching activists have used their art as a form of resistance to undermine justifications for lynchings, to promote mourning and healing and to show that lynching went against core American values.

Accounts of Mary Turner's murder state that her husband had been killed during a mob-driven manhunt for a black man who had killed a white plantation owner in Brooks County. During the manhunt at least 11 black people were reportedly killed. When Turner, who was eight months pregnant, threatened to press charges after her husband's murder, the mob took her to Folsom Bridge and killed her and her unborn child. Turner was 20 or 21 years old at the time of her death.

According to Dr. Tracy Woodard-Meyers, director of WGST, Armstrong's lecture is the perfect way to kick off this year's lecture series.

"The significance of the series is to give students the opportunity to learn about issues that impact and touch our lives," said Meyers. "It gives them the opportunity to learn about social injustices that impact lives in our world and to learn how to become involved in fighting for social justice. The lecture series tackles issues that are difficult and often times taboo to talk about. It gives students a forum in which to discuss these issues in an open and honest manner."

Through the series, WGST hopes to provoke critical thinking and bring awareness to issues that are often overlooked or ignored.

Armstrong is also co-editor of the books, The Civil Rights Reader: American Literature from Jim Crow To Reconciliation and Teaching the American Civil Rights Movement: Freedom's Bittersweet Song. A former VSU faculty member, she is currently an associate professor of English at the University of South Florida, St. Petersburg. She teaches women's, American and African-American literature.

For more information about the lecture series, contact WGST at (229) 249-4842.

General VSU Information
Office of Communications
Campus Address
Office of Communications Powell Hall West, Suite 1120
Mailing Address
1500 N. Patterson St.
Valdosta, GA 31698