Professor Named Georgia Outstanding Career and Technical Educator
Professor Named Georgia Outstanding Career and Technical Educator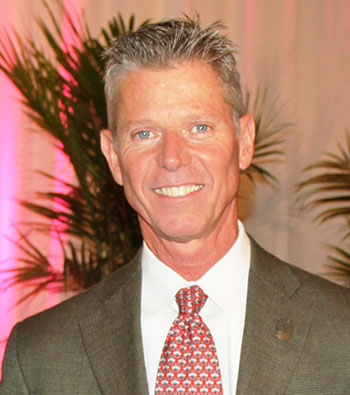 VALDOSTA -- Dr. Charles Backes, professor of adult and career education at Valdosta State University, was recently named 2012 Georgia Outstanding Career and Technical Educator. Backes was honored during the Georgia Association for Career and Technical Education annual conference held July 15-18 in Atlanta.

Backes was nominated for the award by Corey Nawolski, an automotive technology teacher at Lowndes High School and part-time lecturer at VSU, on behalf of the Trade and Industrial Educators of Georgia.

"This award means a lot to me because it comes from my peers," said Backes. "I have worked with career, technical and agricultural education teachers throughout the state and with other training professionals across the nation. Winning this award validates the contributions that I have made in my efforts to provide career and technical educators with the knowledge, skills, and attitudes to be successful in their classrooms and training programs. I believe that workforce education and training is the key to a successful future and to personal satisfaction as a productive member of society.

Backes holds 30 years of experience as a technical educator, preparing students to enter or advance through the technical workforce. He has been with VSU for almost two decades and also serves as the director of professional education for the National Joint Apprenticeship Training Committee (NJATC) and as an honorary command chief with the 93rd Air Ground Operations Wing (AGOW) at Moody Air Force Base.

He has a Ph.D. in Vocational Education from Louisiana State University. He is married to Lora Backes, an assistant professor in the Department of Communication Sciences and Disorders.

The Georgia Outstanding Career and Technical Educator award is presented annually to recognize career and technical educators who have recently provided or currently are providing significant contributions to professional associations and career and technical education programs for youth or adults in their fields, communities or states.
GACTE is the second largest state affiliate of the national organization, Association for Career & Technical Education (ACTE). Georgia's 2,700 members represent high school, technical college and university faculty and administrators who are associated with career, technical and agricultural education.

Newsroom
Office of Communications Powell Hall West, Suite 1120
Mailing Address
1500 N. Patterson St.
Valdosta, GA 31698
General VSU Information
Office of Communications